Brian and Robin's Christmas Compendium of Reason 2019
Hammersmith Apollo
Phil McIntyre Entertainments in association with The Cosmic Shambles Network
presents
Brian and Robin's Christmas Compendium of Reason 2019
Friday December 6th
Eventim Apollo
It's back. Of course it is. Professor Brian Cox and Robin Ince's traditional take over of the Hammersmith Apollo for a night of overrunning science, comedy, music and mayhem. And this year we are delighted to say the show will be officially co-presented by The Cosmic Shambles Network along with Phil McIntyre Entertainments.
All proceeds go to charity and tickets are on sale now.
As usual the guest list will be a very closely guarded secret but guests in the past that have joined Robin and Brian include Chris Hadfield, Alice Roberts, Eric Idle, Steve Coogan, Charlotte Church, The Cure, Dara O'Briain, Jo Brand and Duran Duran. Who will take the stage this year. The only way to find out, is to be there…
You can read about last year's show here.
This show always sells out so get your tickets now to avoid disappointment!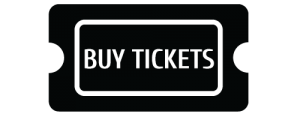 All pics by Steve Best
The Cosmic Shambles Network relies on your support on pledges via Patreon so we can continue to provide great, new, exciting content without the need for third party ads or paywalls.
For as little as $1 a month you can support what we do and get some great rewards for doing so as well. Click the Patreon logo to pledge or find out more.