The End of the Fringe
Robin Ince's Blog
This year's fringe has been my favourite one creatively, despite experiencing more paranoia and anxiety than usual in the week before it, or maybe because of that. Pretty much every day I enjoyed doing all three shows and I leave Edinburgh excited by thoughts of how I am going to change the shows. Both the stand up shows, Chaos of Delight and Satanic Rites can have a narrative arc, it's just I realised I couldn't fit either of them into an hour so just thought, to hell with it, lets aim for erratic romps and maybe place the skeleton inside the malleable, wobbly mass when I have more time. I think I am progressing and I am also pretty sure that I am never going to reach the destination, because once you hang around in one place for a while, the boredom kicks in and you know what you are doing and that is never as much fun.
I think this year's shows were the most frenetic. In the last few years, taking to the stage seems to bring on an act that may seem like possession, an unruly id with a superego running breathlessly behind it. The pioneering psychologist and hysteria expert Jean-Martin Charcot described the behaviour of a hysteric as including "periods of contortions and grand movements, passionate attitudes and finally delirium", I'll aim for that, onstage at least.
Conversations with audience members afterwards were also rewarding, those goths, librarians, physics teachers and keen knitters I've been aiming for have a lot of stories and a charming honesty.
It was also a delight to perform poetry with Phill Jupitus again, he has enthused me to keep writing and be more prolific. Similarly, despite some initial nail scratchingly ugly sound problems with Book Shambles, there were many conversations with the frequently magnificent including Neil Gaiman and Ian Rankin.
And one of the highlights of the fringe was the Barry Crimmins tribute put on with the help of The Stand, Trent Burton and Mike McCarthy. I presume most of you reading this know of Barry Crimmins, an activist comedian, friend of Kurt Vonnegut and passionate battler against bullies, if not, go straight to Netflix and watch Call Me Lucky, I know of no one who has regretted watching this film about a deeply humane man who fought for the forgotten often at great personal cost.
Barry died of liver cancer earlier this year. At the beginning of the fringe, sales for the tribute to him seemed oddly low. Thanks to all of the people on social media and pavements who made people aware of the event – starring Mark Thomas, Reginald D Hunter, Janey Godley, Amanda Palmer and many more – the night was sold out. It was a very funny night, but frequently very moving, too.
Barry's wife, Helen, made a short and heart stopping speech in the middle of it all. It was a fabulous night for an incredible human.
I did not have as much time as I had hoped to visit other shows, but nothing I did see disappointed me. Amanda Palmer's outing of her soon to be recorded new album led to a teary but inspired audience. The Modern Maori quartet's show was beautifully performed, a simple and moving story of life and regret and grasping the nettle and a Carpenters' cover too. Gruff Rhys had the finest use of a seven inch single of Finnish birdsong, Tina Turner Tea Lady was a masterpiece of chutzpah and Gavin Webster remains one of the most underrated stand ups in the country. He is quite brilliant in delivering shows about class and culture and comedy, but because you could mistake it to be a man bellowing absurdity magnificently, the media people don't seem to realise what is really going on.
My visit to the fringe will be briefer next year; to avoid a similar slough of utterly pointless despond, I have ensured I am booked up at the beginning and end of August, but I can't imagine I will be able to totally escape the fringe, it is such a good place to show off preposterously.
Huge thank you to The Stand, which continues to be run by some of the loveliest people, Lakin McCarthy who produced the shows adeptly and the Museum of Scotland for not merely being a lovely venue, but for also holding the Rip It Up exhibition on the history of Scottish Pop, a friendly reminder of the excellence of Altered Images and the importance of Alex Harvey.
I will be back in Edinburgh to talk about my new book at the Edinburgh Bookshop and at Wigtown Festival on the west coast before that.
Chaos of Delight will continue to develop via mutation and natural selection by audience reaction, I start touring that in Liverpool, then onto Newcastle, Leeds, Birmingham and more.
Thank you and goodnight.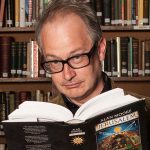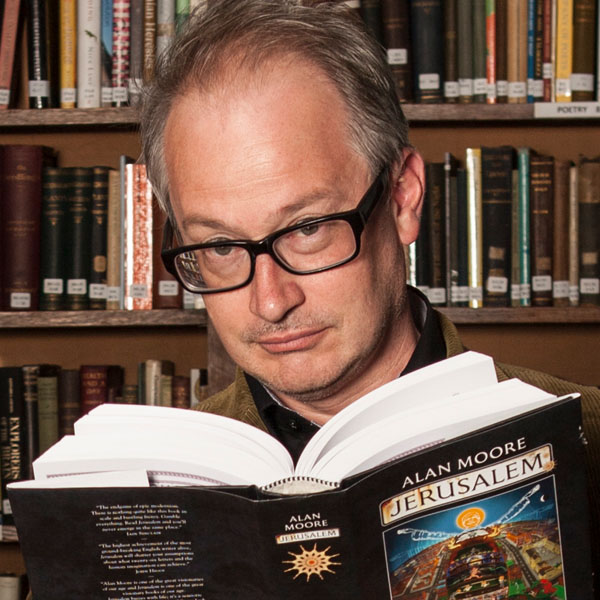 Robin Ince is a multi-award winning comedian, writer and broadcaster.  As well as spending decades as one the UK's most respected stand-ups, Robin is perhaps best known for co-hosting The Infinite Monkey Cage radio show with Brian Cox.  For his work on projects like Cosmic Shambles he was made an Honorary Doctor of Science by Royal Holloway, University of London.