Day 4 of 100 Bookshops
Robin Ince's Blog
Later that night, I accidentally photobombed Julie Christie, but we'll come back to that.
I woke up too early again, but the good thing about waking up is that at least it means you managed to get to sleep (a habit I used to find tricky).
I had four, possibly five, events to do at The Laugharne Weekend.
It is a festival with a wonderful audience and fascinating artists, greatly helped by the fact that it is just a little too far for some people. The snottier elements of the literary scene can't be bothered to take a train from London, change at Swansea, get to Carmarthen and then have a car dire to a small town without a cashpoint. Let us hope they remain fools.
Event number one was midday in the church. A few years back, my midday Saturday event was with Mike Brearley, England's greatest cricket captain and a therapist too. Beforehand, he said, "we are not just going to talk about cricket, are we?" And I replied that we m might barely talk about it at all. We would lull the audience into a false sense of security with a story about the eccentric cricketer Derek Randall, then veer into stories of Freud, and the James brothers (Willam and Henry, not Frank and Jesse). And that is what we did. His book, On Form, is one of those delightful books which feels like a summary of what he has learned about life so far as a therapist, cricketer and human. Once the floor was open to questions, men kept asking about ball tampering during an Australian test, but I soon out a stop to that. Today's midday conversation was with Christie Watson, nurse, novelist and professor. Originally, the conversation was with Nathan Filer, but crossed wires meant that he was no longer available. I hurriedly read one of Christie's books, but she insisted that was not necessary and we would just start talking and see where it went – a conversation, like in real life. She talked of love and death and compassion in a way that was easy to engage with and deeply thoughtful.
Afterwards, Julie Christie complimented her, too which is an accolade in itself as Christie is both an icon and activist. (Julie BLOODY Christie). I missed all this as I scurried off to make some notes for my final talk of the day as it would be my first solo talk about my book.
On the way, I browsed at Jeff Towns' bookstall again, still pondering over that Magritte book he had and a rather charming Pelican about the social life of insects.
My next conversation was with Rebecca Wragg Sykes, author of one of my favourite books on scientific discovery, Kindred. Now housed in a marquee, the rains came down and the sodden percussion almost drowned Rebecca out as she explained local sites just around the corner of Neanderthal importance and I brought up cannibalism, as usual.
My final conversation was with Jeff Towns. The rain outside was now replaced with a Robin that flew in and perched on the lighting leads. Jeff talked of Nina Simone's Gum, Dylan Thomas rarities and a novel novelty from Dennis Potter's The Singing Detective. The Robin escaped and, after the audience had left too, Jeff and I continued to ramble through the libraries in our minds.
Now, the big one for me, my first hour long talk about The Importance of Being Interested. I felt a little melancholy before this talk (an odd new habit), but once on stage I just let whatever words I found come out of my mouth. My ten minute introduction to a poem about stargazing took 40 minutes, but I think I only overran by 15 minutes. Then, I had some conversations with engineers and parents buying the book for their children off to university to study biochemistry or particle physics as I signed books. I was happy and drank wine with Rebecca, Christie Watson and also novelist Nikita Lalwani whose event I had missed as it clashed with one of mine. There is a friendliness and lack of pretension in Laugharne with both authors and audience. (I talked about watching Don't Look Now with my dad during the show and was relieved that Julie Christie had gone to watch some Martin and Liza Carthy as it might have seemed a bit overt and I worried about it for a minute or so afterwards while talking about something else)
My final gig was a set at The Fountain Inn with a bill that included Martin Rowan, Nick Revell and Liza Carthy. Getting into a noisy bar after exposing my head on stage for 75 minutes briefly overwhelmed and I went for a walk by the water to adapt and cool my brain. The more I thought about how much I had enjoyed the solo show, the more I worried what could happen with this final gig. If I became shit now, that would be my memory of the day, conforming the reality that, however well the rest of the day had gone, the reality was whatever disappointing mutterings were exposed to the boozy, jovial crowd.
It was a good night. I think since lockdown I have been able to let my imagination further of the leash, open my mouth and see what happens.
Oh, and Julie Christie and the photo bomb?
Standing outside Browns, I saw festival promoter beaming next to someone and presumed they were just enjoying the view of some Martin Rowson graffiti or watching a poet trying to stand up after a bout of Peroni and laudanum. I stood next to Richard to see what he could see and then realised he was actually being snapped next to Christie. Now, I understood his smile. It was like the smile of Nick Cave when he was stood next to Nina Simone, except unlike Simone, Julie Christie was smiling too.
Sunday, I woke pop too early again. I waited for a hangover and an attack of IBS but neither have come as yet. Now, I'm chasing trains at Swansea. It's easier than you imagine, but don't tell the others, let's keep Laugharne to ourselves.
(I never spoke to Julie Christie . I should have mentioned Hal Hartley's No Such Thing or The Animals Film, but like the perfect heckle putdown, it only came to me as I left the city limits)
————————————————————-
Next live book gig – 7th October where I will be signing books at the Chorleywood Bookshop at 4pm and then traveling across the UK. Dates here.
Next online book gig – In Conversation with Tim Minchin 4th October 7.30pm BST. Watch for free here.
Pre-Order signed and dedicated copies of The Importance of being Interested here.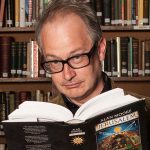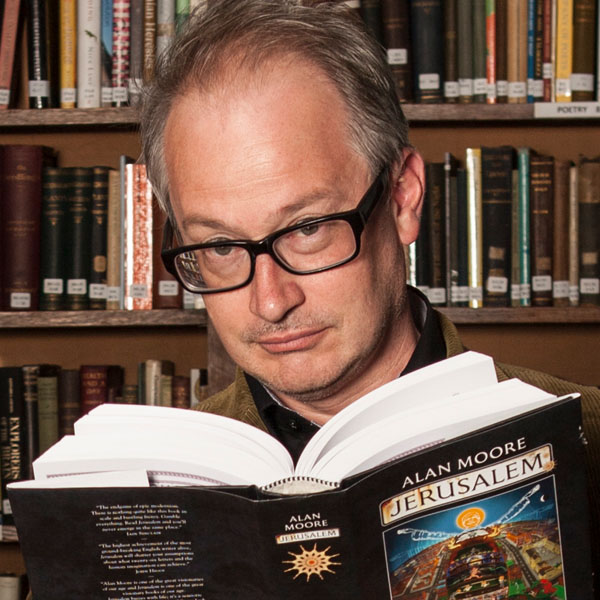 Robin Ince is a multi-award winning comedian, writer and broadcaster.  As well as spending decades as one the UK's most respected stand-ups, Robin is perhaps best known for co-hosting The Infinite Monkey Cage radio show with Brian Cox.  For his work on projects like Cosmic Shambles he was made an Honorary Doctor of Science by Royal Holloway, University of London. His latest book, The Importance of Being Interested is out in October 2021.
If you would like to reuse this content please contact us for details
Subscribe to The Cosmic Shambles Network Mailing list here.