The 'Must Read' Pile of Books You Haven't Actually Read
A Survey of Book Shambles Listeners
Book Shambles co-host Robin Ince is a well known bibliophile. The problem with this is it means his house is in danger of collapsing under the weight of books. So he set about trying to part with 1,000 books he's never going to get round to reading. Which got us thinking.
Robin and I spent a day trying to do such a thing. Despite ending with an almighty stack on the back deck, they fell about 400 short. You can watch a video of the pain staking process below. (Note: Patreon supporters of the Cosmic Shambles Network can watch a much extended version of this. You can support the site on Patreon here or below).
Some of the books will be going to Oxfam. Some to prison libraries. And many will be given away to Book Shambles listeners and CSN readers. We tweeted out a picture of Robin in the pile of books and told people to tweet us with what books have been sitting in their own 'must read' piles for ages. What books do they really mean to read but never get round to for whatever reason? At the end of it we'd pick a couple of our favourite answers and send them a box of books from Robin's 1,000 so they had more books to put on the 'must read' pile. We got an amazing response and so one of CSN's other producers Melinda decided to put all the responses in a spreadsheet because that's the sort of thing we do with our weekends here.
And so we present to you the top books that Book Shambles listeners really do plan on getting round to reading at some point.
The Top 10
Ulysses by James Joyce
(A clear winner. The only book to receive more than three nominations. Both Robin and co-host Josie Long vow to read it themselves each year. Never happens).
A Brief History of Time by Stephen Hawking
(Often quoted as the most purchased, and then unread, book of all time. Not because it's not good mind you).
Catcher in the Rye by JD Salinger
(A surprise to see this so high because I just assumed everyone had to read it in high school).
The Life and Opinions of Tristram Shandy, Gentleman by Laurence Sterne
(No surprise to see this so high as it's very long and rather intimidating. But it is one of my favourite books of all time so I'd highly recommend persisting with it).
The Man Who Loved Only Numbers by Paul Hoffman
(Often recommended on Book Shambles so that might explain why it features in the Top 5).
The Satanic Verses by Salman Rushdie
(This feels like the fiction version of A Brief History of Time in that everyone bought it with the best of intentions to read it at some point.).
Godel, Escher, Bach: an Eternal Golden Braid by Douglas Hofstadter
(Pulitzer Prize winning, mentioned a few times on the Book Shambles podcast too).
Dune by Frank Herbet
(I'll be honest, couldn't get into it myself).
Wolf Hall by Hilary Mantel
(I'm going to go out on a limb and say a lot of people watched the TV series then bought the book with best laid plans).
A Confederacy of Dunces by John Kennedy Toole
(This was also my nomination if you're interested).
So those were the books, in order, that received multiple nominations. The next batch include titles that only received single mentions, but the authors had multiple titles appear in the list.
Beyond Black by Hilary Mantel (plus a number of other people saying 'Anything by Hilary Mantel').
Six Easy Pieces by Richard Feyman (plus a number of people saying 'Anything by Richard Feynman').
Swann's Way by Proust (plus others saying 'Anything by Proust').
The Odyssey by Homer
The Illiad by Homer
Foucault's Pendulum by Umberto Eco
Baudolino by Umberto Eco
The Reality Dysfunction by Peter F. Hamilton
Pandora's Star by Peter F. Hamilton
The White Guard by Mikhail Bulgakov
The Master and Margarita by Mikhail Bulgakov
The Girl Who Saved The King Of Sweden by Jonas Jonasson
The 100 Year Old Man Who Climbed Out the Window and Disappeared by Jonas Jonasson
Miss Lonelyhearts by Nathaniel West
The Day of the Locust by Nathaniel West
And now the following is a long list of highlights of books (in an alphabetical situation) which received a solitary nomination but may provide you with an excellent reading list. A number of things actually appear in Robin's pile.
1985 by Anthony Burgess
2023 by The KLF
2666 by Robert Bolano
American Gods by Neil Gaiman
Anna Karenina by Leo Tolstoy
Arguably by Christopher Hitchens
As I Walked Out One Midsummer Morning by Laurie Lee
Astrology by Aleister Crowley
Bash the Rich by Ian Bone
Birdsong by Sebastian Faukes
Black Hole by Charles Burns
Bleak House by Charles Dickens
Blood Meridian by Cormac McCarthy
Catch-22 by Joseph Heller
Cloud Atlas by David Mitchell
Cosmos by Carl Sagan
Cryptonomicron by Neal Stephenson
Dead Souls by Nikolai Gogol
Development as Freedom by Amartya Sen
Do Androids Dream of Electric Sheep by Philip K Dick
Don Quixote by Cervantes
Gravity's Rainbow by Thomas Pynchon
Harry Potter and The Cursed Child by JK Rowling
I'm a Joke and So Are You by Robin Ince
Journey's End by RC Sheriff
Last Chance to See by Douglas Adams and Mark Carwardine
Life: A User's Manual by Georges Perec
Lord of the Flies by William Golding
Love in the Time of Cholera by Gabriel Garcia Marquez
Margrave of the Marshes by John Peel
Maus by Art Speigelman
Meditations by Marcus Aurelius
Memoirs of Vidocq by Eugène François Vidocq
No Logo by Naomi Klein
Origin of the Species by Charles Darwin
Original Rude Boy by Neville Staples
Possession

by AS Byatt

Quantum Mechanics: The Theoretical Minimum by Leonard Suskind
Riverworld by Philip Jose Farmer
Sanctuary by William Faulkner
Sapiens: A Brief History of Humankind by Yuval Noah Harari
Slaughterhouse 5 by Kurt Vonnegut
Suite Francaise by Irène Némirovsky
The Alchemist by Paulo Coelho
The Brothers Karamazov by Fyodor Dostoevsky
The Central Questions of Philosophy by AJ Ayer
The Duke by David Dickinson
The Gameful World by Steffen P Waltz and Sebastian Deterding
The Imp of the Mind: Exploring the Silent Epidemic of Obsessive Bad Thoughts by Lee Baer
The Orchid Thief by Susan Orlean
The Selfish Gene by Richard Dawkins
The Shepherd's Crown by Terry Pratchett
The Signal and the Noise by Nate Silver
The Strangest Man by Graham Farmelo
The Thief's Journal by Jean Genet
The Time Travellers Guide to Medieval England by Ian Mortimer
The Very Hungry Caterpillar by Eric Carle
The Wealth of Nations by Adam Smith
Underworld by Don DeLillo
Vanity Fair by William Makepeace Thackeray
And a final 'Anything Emil Cioran'.
So there you have it. Congratulations to our winners, you have been tweeted at. Let us know in the comments, or on Twitter, how many you've already read or how much larger your 'must read' pile just grew.
The Cosmic Shambles Network relies on your support on pledges via Patreon so we can continue to provide great, new, exciting content without the need for third party ads or paywalls.
For as little as $1 a month you can support what we do and get some great rewards for doing so as well. Click the Patreon logo to pledge or find out more.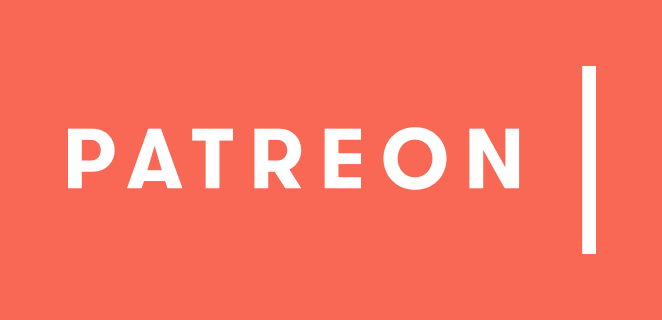 Trent Burton is the award winning founder of, and a director of, Trunkman Productions. Despite starting his university life studying evolutionary biology, he eventually moved on to a career telling people about science rather than doing it himself. He is lead producer for The Cosmic Shambles Network as well as producing live events, television productions and online content for a large number of top science communicators and comedians.

If you would like to reuse this content please contact us for details
Subscribe to The Cosmic Shambles Network Mailing list here.