I Am Lightly Edgy, With a Tired Brain and a Heavy Skull
Robin Ince's Blog
The tanning salon is open late and there's cooked grey chicken pieces on the pavement. They're wiping down the slot machines in the entertainment arcade and a disagreement over takeaways is flaring up on the corner. It's 9:15pm in Aldershot, the gig is done and I'm off to wait for the first of the three trains that will get me home.
I am lightly edgy, with a tired brain and a heavy skull.
I have no right to feel tired as my physical labour for the day amounts to walking up the escalators and my set was barely twenty minutes long. It's the first club set I have done for a very long time and my recall was off. I had to resort to some hard-wired material from the Brian Cox tour.
Newer ideas require energetic firing of neurones. There is still some mental labour required to create sentences and links. My comedy muscle has atrophied, but I am told it was all fine and they laughed.
I wonder why my mind is so sluggish, is it the book?
Currently, I seem to be able to do nothing more than think, read for, and write the book.
I am immersed. I wake up and think, "What does the book need now?"
I go to bed and think either – "I think the book is coming together" or "The book is falling apart."
I wonder if I am diabetic, I've reached that age, if not the age of being diabetic, at least the age of frequently worrying that I am.
I have become taunted by the realisation of what I think the book is meant to be, and the panic of wondering if I have time to study enough to turn that book into what I imagine it can be.
Yesterday, I sat in Alan Moore's front room, drinking tea, watching the smoke rise above him, and listening to his ideas of creativity.
"I think that is an obligation of modern writers; we have to address complexity".
When I get home, I write two thousand more words on how nature is expressed via nurture, it's not nature versus nurture anymore, they are entwined. Then, I write up more notes from the recording of Alan talking and striking matches.
"What is the negative space around a project? You look at pornography and think, "What isn't there", that's what led to Lost Girls…"
I wake up and immediately pull Tony Allen's Attitude off the bookshelf, I think there is something I need in there. Then, I read another interview with George Carlin.
"Self-expression is a hallmark of an artist, of art, to get something off one's chest, to sing one's song."
I keep typing on the train in and reading Charles Fernyhough's The Voices Within: The History of the Science of How We Talk to Ourselves.
'Beckett observed, "You are right, to want the brain to function is the height of crassness, or is sinister, like the loves of an old man. The brain has better things to do, stopping and listening to itself, for instance'"
I am interviewing Fernyhough on Friday.
I meet Book Shambles' producer, Trent. He is technologically adept and I don't trust me to record these interviews myself.
I sit in Philippa Perry's kitchen and talk about suicide and group therapy.
I sit in Ricky Gervais's dining room and talk about the possible limits of free speech and the imagined boundaries of taste, good or bad.
I swear at my wifi password and slipshod fingers as I try to Skype Tim Minchin. We connect and talk of whether a comedian needs to be responsible and what that responsibility may bring.
On the train to Aldershot, I continue to transcribe Alan Moore, sat on the floor by another man's folding bike.
At the West End Art centre, I meet Barney and Jules and talk of psychic charlatans.
I wonder if my brain will pep up when it gets to the stage with the rest of me. It is not peppy enough. By spending so long immersed in stand up and conversations about art, I am too tired to be an artist or a stand up. I hope this oddly exhausting obsession will pay off in print.
I'll know in May and you'll be able to find out in September.
I wonder if the tanning salon is closed yet? Did the last of the newly bronzed walk out proudly and then slip on the grey, greasy chicken skin? High status to low status in an instance, my favourite.
---
Here is some info on Robin's upcoming books.
Robin will be bringing one of his comedy/music/science variety shows to New Zealand and Australia. Expect jokes, experiments, songs and equations. He'll be bringing Josie Long, Helen Czerski, Matt Parker, Lucie Green and a whole host of very special local guests.  Tickets and details here.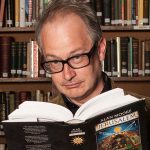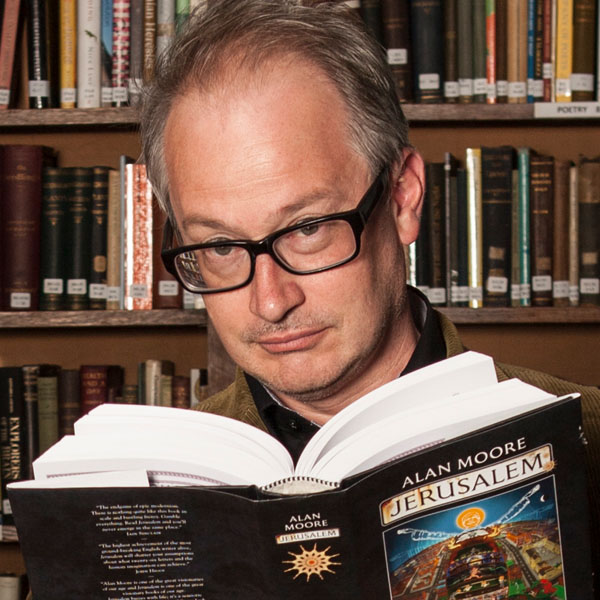 Robin Ince is a multi-award winning comedian, writer and broadcaster.  As well as spending decades as one the UK's most respected stand-ups, Robin is perhaps best known for co-hosting The Infinite Monkey Cage radio show with Brian Cox.  For his work on projects like Cosmic Shambles he was made an Honorary Doctor of Science by Royal Holloway, University of London.