A Father's Day Poem, but Probably for Mother's Too
Robin Ince's Blog
This is a little poem about those times when you think of the time when your children will be grown, still friends, but differently. Written after we walked around the woods where we built a den and saw that it was now gone.
you don't need a storyteller now
your bedtime is autonomous
but still one snuggly hug
for safety from the sandman
is today the day
is this our final den?
we dragged the sticks
rolled the logs
made jokes of passing walkers
and their odd shaped dogs
you found our latest furniture
a worn and mossy tyre
I suddenly shouted out
"mind the barbed wire'
You nodded.
And Retreated.
Damp bummed we sat
and viewed our architectural feat
I phone filmed your pride
for the archives of things done
in the woodland adventures of the father and the son
some days, walking hand in hand
I secretly mourn for the days not yet gone
the days that seem like Shepard sketches in an AA Milne
when every beach is a post war postcard
the blue too blue in my recall
your freedom is necessity
but not yet
just wait a little bit
let's pond dip for skaters with a net
build another sofa train
a kick around
a search for that errant lego piece
eventually found in foot.
Let's read Peanuts at dusk
let's dig and splash and play and mime laser deaths in outer space…
and then I'll let you go
and kick the twigs alone
but let's have one more day… just one more day
I am off to Aldershot, London and Glasgow, and then take my new shows to Edinburgh fringe and on to Liverpool, Bath, Bristol, Newcastle…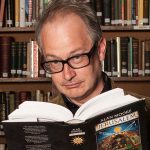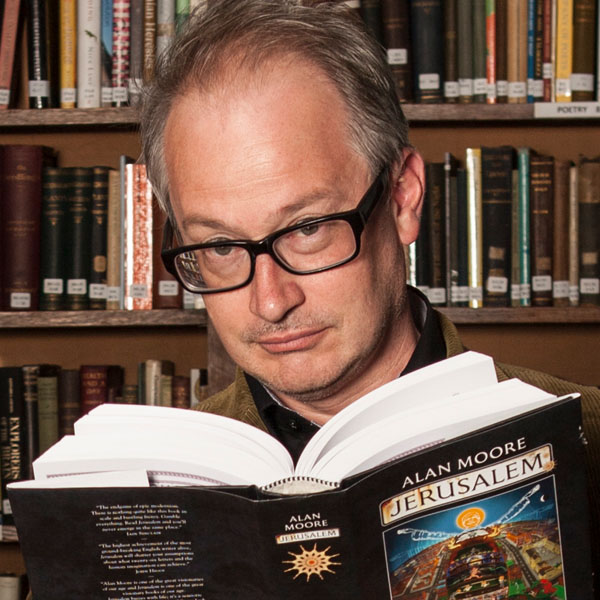 Robin Ince is a multi-award winning comedian, writer and broadcaster.  As well as spending decades as one the UK's most respected stand-ups, Robin is perhaps best known for co-hosting The Infinite Monkey Cage radio show with Brian Cox.  For his work on projects like Cosmic Shambles he was made an Honorary Doctor of Science by Royal Holloway, University of London.