The Edinburgh Fringe: A Great Time to Try the Utterly Stupid
Robin Ince's Blog
Skipping through the playground of social media, I saw a comic ask, "What is the point of doing the Edinburgh fringe nowadays?"
The questioner continued, "Is anyone discovered there anymore?"
The last person I can remember becoming a critical darling and media must have during a fringe run was Johnny Vegas, though he was already celebrated on the North West circuit and it is possible that television's inability to work out what to do with him may have made it more difficult for him after the fringe rather than easier. One way or other, Johnny Vegas would have made his mark, possibly partly out of vomit and clay, but with such brilliance, vivacity and poetry, it seems impossible to imagine him left dawdling in the shadows.
Not everyone goes to Edinburgh desperate for TV fame? Hovis Presley, the late Bolton poet and lugubrious delight, refused all begging by producers of the BBC stand up show. He is also the only act I know of who had an interval in their fifty-five minute show as well as a guest act. I asked him how long he wanted me to do in his afternoon show and he said, "as long as you want."
The fringe is so vast now, so laden with PR people and sharp teeth, it seem only those with a budget and a henchman will win acclaim, though the success of Richard Gadd and Sophie Willan, among others, should give the less lavishly tooled acts cause for hope.
What can you expect to get out of it?
It may be best to expect nothing, or certainly nothing immediate that is directly traceable to that expensive summer where you got yellow fever and your kidneys packed up.
My first Edinburgh solo show nearly destroyed me, but during my unravelling, I came up with the variety show, The Book Club, which was no major media success, but led to a book contract and a British Comedy award nomination. It was also led to me working with Josie Long more often and that led to us doing some form of podcast or other for the last ten years,
something we continue to do with Book Shambles. It was also this that led to me creating science variety shows like Nine Lessons that got bigger and bigger and, in turn, was one of the reasons that I started working with Professor Brian Cox. Our show, The Infinite Monkey Cage, has now gone beyond its one-hundredth episode and won the Rose d"or and The Sony Gold. In turn, that led to me being his professional science interruptor in a series of tours that finished up at Wembley Arena.
There may be numerous other events that led to these events that have shaped the last ten years of my work life, but the inspiration of repeated dicking around at the Edinburgh Fringe was definitely important. Four years ago, it was a night talking with Eddie Pepitone that led to me making a documentary about the myths and truths of comedy and mental health, and from that came the idea for a book that comes out in October.
On top of that, I have done lots of stupid shouting with Michael Legge in our Pointless Anger, Righteous Ire shows. Grotesquely stupid shows that I am very proud of.
Oddly, most of the best things that have come out of the Edinburgh Fringe for me have not been due to the major shows I have done, but mucking about and titting around in the side.  It is a great time to try the utterly stupid and futile, you never know where it may lead.
Robin Ince is back in Edinburgh this year with two solo shows – Chaos of Delight and Satanic Rites of Robin Ince. He will also be hosting six live episodes of Book Shambles with special guests.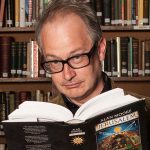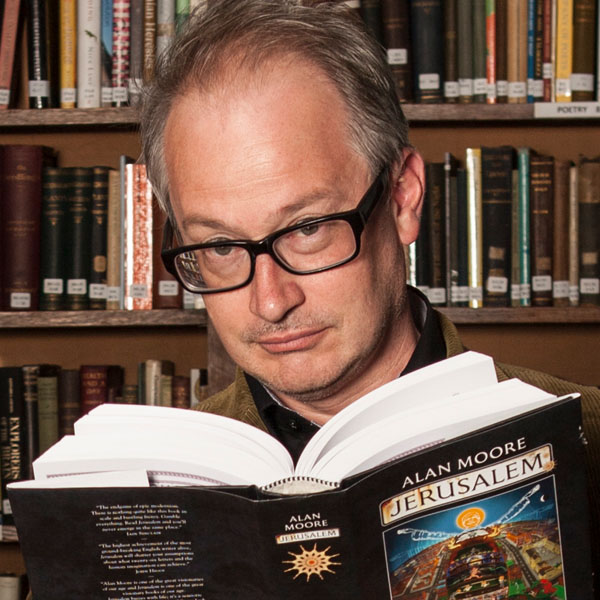 Robin Ince is a multi-award winning comedian, writer and broadcaster.  As well as spending decades as one the UK's most respected stand-ups, Robin is perhaps best known for co-hosting The Infinite Monkey Cage radio show with Brian Cox.  For his work on projects like Cosmic Shambles he was made an Honorary Doctor of Science by Royal Holloway, University of London.