A Hard Stare
Robin Ince's Blog
In my mind, between Reading and Exeter St Davids, I spent a lot of time where I was played by Steve McQueen in my head (or John Saxon if my cerebral cortex couldn't drum up the budget).
A man with a spiteful face and his son boarded at Paddington. They sat in their side by side seats to Truro but, as soon as they opportunity arose, they spread out to four seats. The son sat next to the beloved luggage he was eloping with and the man spread out his legs like racist camembert and popped his light anorak on the seat next to him.
A woman came and joined me in the vestibule area and spread out her shawl to squeeze herself by the door.
"I think there is a seat next to that man," I told her.
He says someone is sitting there.
She knew he was lying and so did I.
I gave him a Paddington stare and asked if she would like me to find her a seat, but she wanted to stay near her luggage. For the rest of the journey, I played various scenes of confrontation in my head. He looked selfish and shifty and a representation of all the English character traits we pretend are not ingrained in so many of us – all "my freedoms and no responsibilities".
I think he denied her the seat because he wanted his cheese thighs to spread and maybe he was racist too.  I thought of whether I should have a word with him or his suitcase enamoured son.
I played the bold scene and then thought that I was getting off the train before her or either of them and they looked like the kind of wretched cankers that could turn nasty.
(Someone told me later that maybe this came from COVID fear, but neither were wearing a mask, while the seatless woman was.)
My vestibule companion told me, "people like that forget that you never knew when you will need someone."
She told me the story of a friend who went to shelter from a tropical rainstorm under a veranda.
A woman came out of her house furiously and told her to get herself back into the rain. A week later, that same furious woman found herself needing emergency treatment in hospital.
You know who treated her, of course.
I continued my fretting for a while and then met Linus, husband of Kate who runs Dogberry and Finch (named after the night constable from Much Ado About Nothing and Atticus Finch from To Kill a Mocking bird). It is another beautiful shop, currently decorated with posters from Susan Oglivy's enchanting book of bird's nest paintings.
Kate has made small cream tea scones and I use them as energy pills.
I think I last played Okehampton in 1994 with Mick Parkin formerly Eric Heretic.
I had some interesting and moving conversations with the audience and met the first person in my reality who told me that Boris Johnson was doing a good job.
Linus gave me lift to The Bookery in Crediton,
I risked having a glass of wine during my conversation with Mark Norman (who wrote Black Dog Folklore and who asked me to deliver a lecture on ghosts sometime ago that is playing a part in my next book). It is never much work to interview me. You ask a question and a way I go, getting further and further from the subject of enquiry until I feel guilty that the interviewer has had to sit alone for so long. I bought Jeanette Winterson's 12 Bytes before and saw my family who were staying not far away (though further away than usual due to Devon's fecund bollards.
A bad night's sleep. If I can just get to the Linda Smith Lecture in Canterbury next Tuesday I reckon I will make it through. The talks and post talk conversations are a joy, the interim less so.
————————————————————-
All Tour dates here.

Order signed and dedicated copies of The Importance of being Interested here.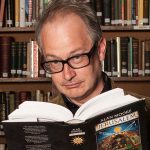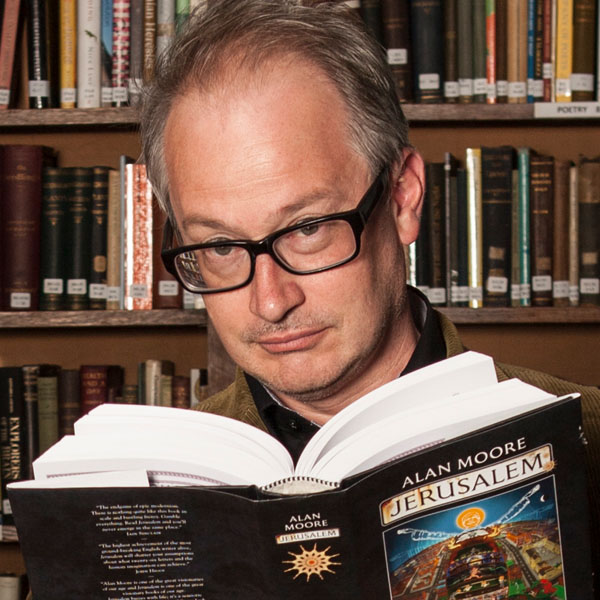 Robin Ince is a multi-award winning comedian, writer and broadcaster.  As well as spending decades as one the UK's most respected stand-ups, Robin is perhaps best known for co-hosting The Infinite Monkey Cage radio show with Brian Cox.  For his work on projects like Cosmic Shambles he was made an Honorary Doctor of Science by Royal Holloway, University of London. His latest book, The Importance of Being Interested has just been released.
If you would like to reuse this content please contact us for details
Subscribe to The Cosmic Shambles Network Mailing list here.