We Feel Like We Cannot Break - A Nurse Writes
Robin Ince's Blog
I have been disgusted by all manner of pundits and tweeters who have used a time when doctors, nurses and other medical staff are under extreme pressure and frequently great risk to make their lives worse by suggesting they are liars and complicit in some sort of scam.
Here is something my niece, Francesca Lennon, who is a paediatric nurse, has written about nursing. There are people who should hang their heads in shame at the fact they are making the lives of some the hardest working and most selfless people an even greater misery. Please read this and please share this. Personally , I do not think we are hearing enough across the media about what UK medical staff are dealing with.
****
This is my insight into being a nurse working on busy hospital wards, pre covid. Please read and think of what is facing our healthcare professionals every day on the frontline in the current times, with the knowledge it is only going to get worse over the coming weeks. Listen to what is happening in our hospitals. Stay at home. Protect the NHS. Save lives. It is our friends and family they are looking after and trying to save. They are at breaking point and we HAVE to do what we can to help.
Being a nurse…
1. We care for each and every patient we look after. We want them to get the same care we would want our own family to have if they were in hospital.
2. High quality medical and nursing care means having the time to care. It means being responsive, recognising deterioration and being able to react quickly to any changes. We know not being able to do this will directly impact patient care and outcomes.
3. When we are so busy we are constantly firefighting we can't know we are providing safe care for our patients. We can know we aren't providing safe care and the weight of that feeling and the risks involved is indescribable.
4. During a busy shift our heads are full of all the things we need to do to keep our patients as safe as we can and what to prioritise first, when everything can feel like a priority. It is overwhelming. Constant decision making under intense pressure, with lives at stake, is exhausting.
5. When we are understaffed and over capacity there is no time to rest, physically or mentally. If patient safety will be impacted by us having a break, we don't take a break. If we take a break we spend it thinking of all the things we have to do when we go back.
6. Getting to the end of a busy and unsafe shift does not mean we can relax. It means we go home trying to process in our head whether we made the right decisions and took the right actions.
7. If we are worried we hold that until we are back on shift and know how our patients are. And so it starts again.
8. If a patient that we looked after has died or deteriorated, we go over and over if there was something we could have done differently or a sign we missed. We feel the sadness and grief for our patient and their family and friends.
9. We are constantly responding to the human emotion of our patients and families.  Within minutes, we can go from smiling with a patient that is improving to sitting with the silence of someone who has received bad news, to reassuring worried families on the phone to trying to find words when no words feel like they will do. We give when we thought we had nothing left to give.
10. Patient safety being impacted by things beyond our control, or despite having raised concerns, does not change that we are the ones directly looking after those patients and we feel the guilt and responsibility of whatever happens.
11. We feel like we cannot break. To break means leaving our friends and colleagues even more short staffed and our patients safety even more compromised. If we are ill we feel guilty knowing what our colleagues are facing and not being able to help.
12. We go into nursing to look after people and try and make people better, to make a difference to the lives of others. We know there will be days that are busy, where we will feel understaffed or out of our depth. We also know it is not sustainable for long periods of time. It puts lives at risk and it comes at a huge personal cost.
13. Patient safety being compromised needs immediate acknowledgement and it needs action. To get through this those on the front line need to know that they are being listened to, that people at every level are doing all they can to help based on what is happening NOW. The hope of a distributed vaccine does not change the reality of today.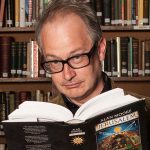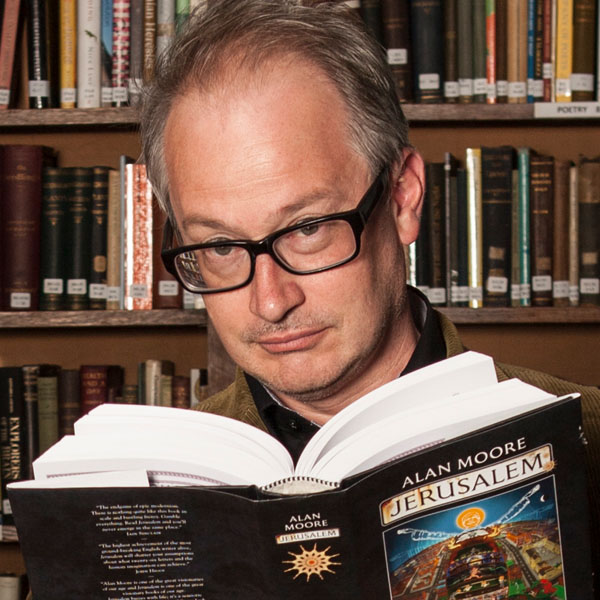 Robin Ince is a multi-award winning comedian, writer and broadcaster.  As well as spending decades as one the UK's most respected stand-ups, Robin is perhaps best known for co-hosting The Infinite Monkey Cage radio show with Brian Cox.  For his work on projects like Cosmic Shambles he was made an Honorary Doctor of Science by Royal Holloway, University of London. His latest book, I'm a Joke and So Are You is out now.
If you would like to reuse this content please contact us for details
Subscribe to The Cosmic Shambles Network Mailing list here.