A Stand up Midlife Crisis.
Robin Ince's Blog
This week is the first time that a stand up show I am happy with will be broadcast.
Actually, after 31 years, it is my first ever hour of stand up to make it on TV or radio. 
This Thursday, at 11pm on Radio 4, Robin Ince's Reality Tunnel goes out. 
It took me over 20 years to become the right sort of stand up. 
I wasted much of my early years mixing laziness and alcohol. 
My 20s were without focus. 
My 30s were the start of something. 
Sadly, it was then that I got some breaks, all of which I broke, with the possible exception of an appearance on Never Mind the Buzzcocks which I think was okay. 
When I was 36, a combination of a widely misunderstood show at the Edinburgh Fringe and a sewage flood destroying most of what I owned , led to me starting to become the stand up I am now. The problem was that I didn't understand myself. I was playing the part of a stand up. I was doing the tricks that can make a serviceable act. I was an ersatz comic. 
Especially in the last 5 years, what I do has become less and less and less of an act.
The first thing that helped changed everything came from a stand up midlife crisis. 
If you start stand up in your early 20s, your mid 30s is a good time for that crisis. 
At 35, I questioned why I fell in love with stand up and what I adored about those comedy nights I first visited when I was 15 years old. 
From that, came The Book Club, a tiny gig which, nevertheless, was nominated for a British Comedy Award up against huge national tours by the likes of Little Britain and The League of Gentleman. 
The next thing that helped me adapt was PBH's Free Fringe. When I first decided to do this, people told me I was a damn idiot. I was an established comedian and opting out of the big name venues. Instead, I would hold a bucket at the end of a show as people dropped change in and this would devalue me. I was happy to think, "to hell with that". The trouble with playing the major venues was that I would panic at the ticket price. I would be so worried that I hadn't given the audience £15 worth of show that my critical voice got in the way of my creativity. After a show, I would sit in a corner as the audience left, my fingers in my ears, humming a tune, fearing if I listened, I would hear umbrage or disappointment. In the free fringe, I reduced that anxiety. If they didn't like it, they could leave without spending a penny. This in no way lowered my energy or desire to create a show that made people happy, but it allowed me to feel that I was permitted to be more playful. 
That anxiety is another thing that was very damaging to my stand up, but we'll come back to that.
I cannot ignore the influence of the birth of my son in 2007. I think that helped me access the ability to express love and delight on stage without feeling ashamed. His birth was the portent of the eventual death of my cynicism.
Now that I wasn't fearful I was part of the rip off fringe culture, I found myself hiding away less. I would often end up in conversations with people who had been in the audience and this made me realise the importance of creating connections, the importance of some jokes being more than just jokes. I started to have moments of honesty on stage that led to people feeling they had the permission to talk honestly to me about similar events or feelings they had had.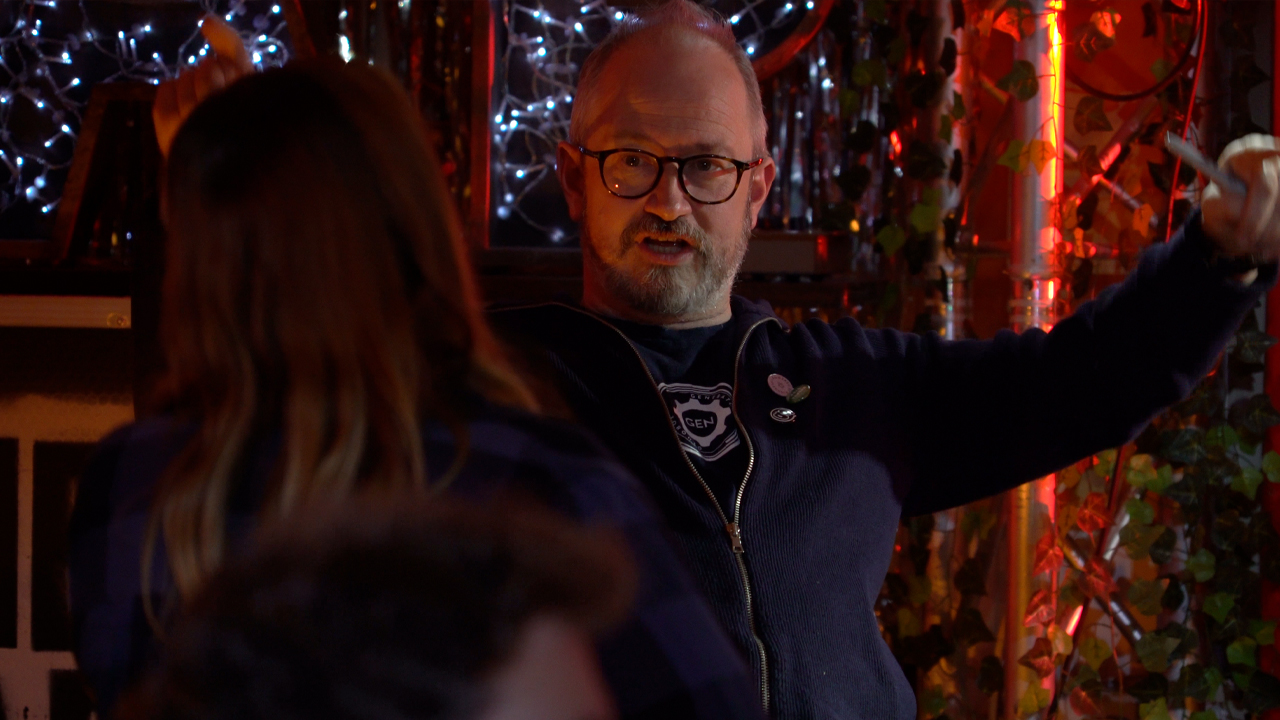 Both the death of Robin Williams and the Inside No. 9 episode the 12 Days of Christine played another important part in this all. Robin Williams had been a comedy hero, particularly in my teens and early 20s, when he took his own life and when I read about how much effort he put in to trying to rescue people from their sadness because he felt such barbaric sadness, I started thinking more about mental heath. I made a documentary on this subject and then started writing a book on it. In 12 Days, [SPOILER ALERT] the revelation is that the whole episode has actually been a young woman's life flashing before her eyes as she dies after a car accident. Her little son looks on.
I burst into vast sobs. When I was 3, I had been in a car accident. My mother was almost killed and suffered for the rest of her life due to that crash. I had thought it was my fault. I had always written it off as an incident barely worth recall, that episode suddenly brought a long gone past into close proximity and changed the focus of my understanding.  The book let to a brief period of therapy which made me realise how much my life was shaped by anxiety and fear and a desperate worry of upsetting people or not making them happy.
Another stage was when Jamie Knight, of Jamie and Lion, presenter of 1800 Seconds of Autism, tweeted me and said that he would like to talk to me. After a lengthy conversation, he told me my answers all coincided with ADHD. I know that people say everyone has ADHD nowadays, but this moment, this conversation, this new frame, made sense. It produced in me a feeling akin to having a gig that is ethereal. Suddenly, a huge number of things and a huge number of problems that dog me, made sense. I had spent much of my comedy career cursing myself for failing to do the smart, clever, narrative arc show that I scribbled on a piece of paper. I always ended up besieged by tangents and felt I had let people down. What a fool. How had I not realised that there was no shame in not doing a stand up show in the way those clever people you admired did it, that a person leaping from subject to subject is entertainment too. In fact, many of the people turned up precisely because of the chaos.
A few months ago, I decided that the anxiety that dogged me, as well as long periods of a spiteful little melancholy that jigged around in my head, really wasn't right. Though I worried that it would like showing off to seek help, which I think was one of my issues with therapy – "Why do you think you are so special?!" . A few months ago, I started taking Sertraline. I was in only the second week of it when we recorded the Reality Tunnel two parter. No one had warned me that the first few weeks make everything worse, so it was interesting to be showing off in the midst of a pretty miserable week, but I had a lovely time. I made the right decision to record it in Hulme. I love Manchester and I have always had a lovely time with audiences there.
A few month down the line, I also believe the Sertraline is helping.
The final thing I have learned is – sit behind a table. I started doing this for my occasional solo shows during the pandemic, thinking of Spalding Gray. It brings a bit of control to my movements, but does not decrease the chaos of my mind.
I am glad it has taken until now, until I was 53 years old, to get my first radio stand up shows.
My pal and producer, Carl , has done a great job of it and I am glad to say he has enjoyed it too.
I don't know what people will make if it at 11pm, it is both intense and absurd and utterly ridiculous at times. It is no whale song, I can't imagine it is restful.
I really hoped you hear these shows. I wrote this because I have been a stand up for so long and I just wanted to explain that sometimes it can take 30 years before you get to the point of starting to get it right.
Robin Ince's Reality Tunnel is on BBC Radio 4, 11pm, Thursday July 14th.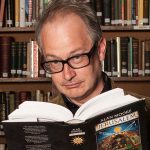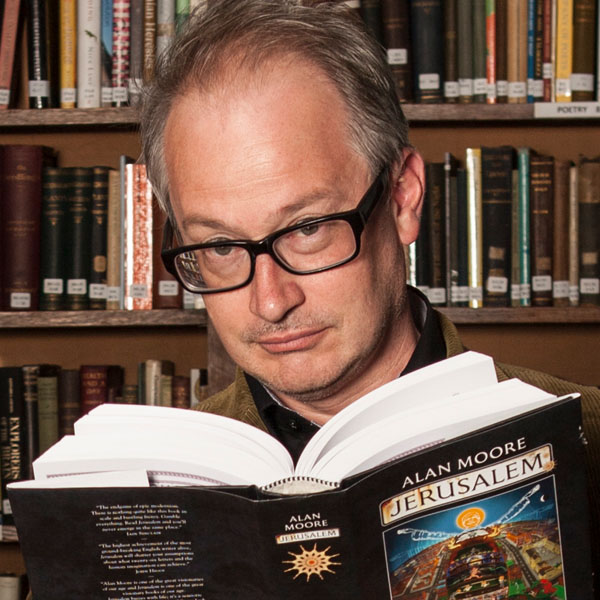 Robin Ince is a multi-award winning comedian, writer and broadcaster.  As well as spending decades as one the UK's most respected stand-ups, Robin is perhaps best known for co-hosting The Infinite Monkey Cage radio show with Brian Cox.  For his work on projects like Cosmic Shambles he was made an Honorary Doctor of Science by Royal Holloway, University of London. His latest book, The Importance of Being Interested is out now.
If you would like to reuse this content please contact us for details
Subscribe to The Cosmic Shambles Network Mailing list here.