A Waste of Offence
Robin Ince's Blog
The problem when coming home for a few days from tour is that you have spent a lot of mental effort making the strange into the familiar, so when you return to the familiar it has become strange. 
The anxiety of real life seems palpably different from the anxiety of show business life. On the road, theatre to theatre, nice hotel to nice hotel, life is almost fictional. I think I'm playing myself. 
Four days back and jet lag hovers in my head. I should be back to this time zone the night before I return to the time zone of Edmonton (Alberta not North London) next Tuesday. 
The advantage of perpetual novelty is that it stretches time. I have been lackadaisical and static for the last few days while Brian has propelled himself from Breakfast TV to the BFI, interspersed with swanky dos. I have gone through the final proof of my next book – removing occasional commas, adding a punchline, checking I have the correct number of references to Jean Rhys and Margaret Rutherford. I have also written my Big Issue column and a new foreword for the paperback of The Importance of Being Interested which will include the poem that I am currently performing in the Horizons show (for those asking where it can be found – out in September and signed copies will be available from the Shambles online bookshop).  There's been no art and no bookshops, just a 1973 episode of Van Der Valk (my mum's favourite theme tune).
The most exciting news since I have been away is the discovery of a forgotten chest in my dad's garden shed. It is weighty and locked. Despite going through my dad's drawer of keys, which is pretty much a history of key technology from the 19th century onwards, we have not found the one that turns. Whats secrets lie within?
Today, I interviewed Daniel Sloss about his book, Everyone You Hate Will Die. It is an incredible eruption of words and thoughts with such momentum that you are breathless after each chapter. His stand up deals with topics like the death of his little sister, disability and sexual abuse. He ventures into taboo topics, but the prime motivation is not offence, it is bringing into the light thoughts and fears we often keep hidden and the dark, and with very funny punchlines too. 
We get to talking about offence in stand up. Sometimes I see people talking about "the offended" as if those that are offended are just a group that wander from offence to offence. It makes things easier to pretend that there are a single cult who seek out offence. It means you don't have to think as much about the meaning of your words as it is just "those people that get offended." 
Readers of the Daily Mail are often offended. 
Readers of the Morning Star can be offended. 
Despite the supposition that offence is now a property of the left, you'll find that it hasn't really moved from one wing to another. Offence on the right was dominant because that is the dominant voice in mainstream media, but social media means that more voices can be heard and younger people without newspaper columns have used social media as their platform. 
If you want to offend, one of the questions is "who do you want to offend?" 
Do you want to offend the powerful? 
Would you prefer to offend the marginalised? 
Is your offence equally spread or is it focused? 
Unsurprisingly, Ricky Gervais has been the main attraction in this conversation with the release of his latest Netflix special.
Good news for Netflix shareholders, not so good for trans men and women. 
As some of you may know, I have known Ricky for almost 30 years. I have toured with him, written with him and been the bearer of the brunt of the practical jokes required to alleviate him of his tour boredom (hung up on coat racks, buried on beaches, covered in make up). We still talk and one of the things we argue about the most is the subjects of his jokes and the nature of offence. I think it is easy to forget the collateral damage of jokes. 
Anti trans punchlines seem to have become highly profitable and it ignores the dehumanising effect on a swathe of already marginalised people. 
I think Ricky believes it is just him being a "naughty boy".  I believe it makes him a pin up and role model for the alt right (which is sadly just the mainstream right nowadays) and, whether he likes it or not, a useful ally in the culture war. I know he is not a supporter of alt right ideology, but I see his words used as gifs and memes in support of such ideology. The problem with spending too much time on Twitter is that you can start to make mistakes on where the power really lies and rarely does it lie with people who have taken umbrage with you and have a few hundred followers.
There is also an issue in forgetting how powerful you are and the size of audience you have. It is very different communicating with a few hundred people in a room rather then 1000s of people in an arena followed by millions on Netflix. What may be subtle and nuanced in your head may only be subtle and nuanced in your head and something very different as it spreads out across the stalls and living rooms. You know who you are and what you really believe, but the audience do not. Many of us have jokes that we would share with close friends but never with strangers because the close friends know our context.
I think it is all very easy to say a joke is just a joke if you are not the punchline of the joke and that you don't just have to be in comedy club to be the subject of mockery, it might be a mockery that you know is a threat on a minute by minute basis the moment you leave the house. I think we can imagine that we know exactly the point we are making and however many people misunderstand it, it is their fault and nothing to do with you.
I am not proud of much of my past stand up and, in the last few years, I have thought harder and harder about trying to create shows that are funny, inclusive and make people happier to be alive.
The older I have become, the more that my first hope when performing is that people will leave my show happier to be alive.
I know, it sounds so Mr Saturday Night, but it is true.
I also hope to share some ideas about the universe with them which will stick and that they might want to explore further.
I also like sharing some of the stranger things that might exist in our minds because, after years of keeping it all in, I realised how many people put on a mask as they leave their house and keep it on for everyone they meet.
As a stand up, I am still learning and I will still fail. As Daniel Sloss said to me, it is not good enough just to brush off all "the offended". Sometimes, you need to listen. When Daniel was working on a show about sexual abuse, he knew he would get it wrong. He asked venues that, if anyone walked out, could the staff say that he would very much like to talk to them and listen to them about what they thought he has got wrong if they were willing.
The simplest route in comedy is to dehumanise and then to ignore any offence or mock it for further routines. Twitter, devoid nuance is an easy place to misunderstand and be misunderstood. Few of us have managed to travel through it without making a monster or two from these misunderstandings or overreacting or deciding that a while group of people are grotesques because the worst representatives have been mistaken for the average.
When I compare many of the male middle aged comedians with the young ones I see, it reminds me of the divide in 1979 between the old club comics and what was the new alternative scene.  A few months ago, I was the closing act at a new comedian competition final. The contestants at a new act final the diversity was wonderful, they were all funny and they were all an image of a progressive future. When Lenny Bruce offended, it was for a purpose. Offence for nothing that also dehumanises seems like a waste of offence to me.
And, of course, I have wasted all these words on another culture war issue, because we feel powerless over issues of poverty, government lying and the murder of children with totally legal assault rifles.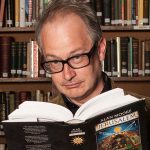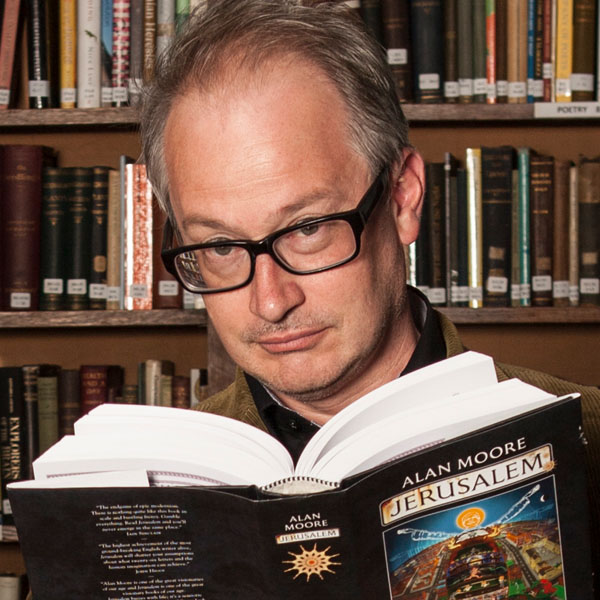 Robin Ince is a multi-award winning comedian, writer and broadcaster.  As well as spending decades as one the UK's most respected stand-ups, Robin is perhaps best known for co-hosting The Infinite Monkey Cage radio show with Brian Cox.  For his work on projects like Cosmic Shambles he was made an Honorary Doctor of Science by Royal Holloway, University of London. His latest book, The Importance of Being Interested is out now.
If you would like to reuse this content please contact us for details
Subscribe to The Cosmic Shambles Network Mailing list here.