An Animated Toby Jones
Robin Ince's Blog
In between days are neither lost nor found days, they are limbo hours where the body and mind are ready for action, but confused by the inactivity. 
I have a few days off during this tour, mostly days when I was meant to be doing something but it has been cancelled or postponed. Today was meant to be Louder than Words festival in Manchester, but we postponed it as we realised, with my current schedule, we might not be able to produce the event we wanted to.
These days are guilty days, wasted days, work ethic me sees such laziness as betrayal.
I have breakfast with Nick and Linda and then Nick drops me off at the station, suited ex-soldiers pinned with campaign medals are drinking at the station pub, readying themselves for the silence.
My dad avoided war, too young for world war 2 and straight from school to National Service and so just too early for the Korean War. I wish I had known his father, but he was dead long before I turned up. He fought on the western front and we are fortunate that all his letters from that time survive. It is such a short distance away, the hand that held my hand when I was little used to hold the hand of someone who had seen carnage on such scale.
My mind is rarely calm enough to read at the moment, things can pour out of it but it is hard to put things in. Nevertheless, I am able to start on Rob Halford's autobiography, Confess. I am glad to see the word "mither" make an early outing, and then there is a lot of wanking to read about, as well as a dildo found in a youth club. Ah, those were more innocent times…
(I have just realised the speed in which I have moved from memories of carnage to memories of dildos).
I arrive in my hometown in time to see my son walk with the scouts to the war memorial, it is an event predominantly of silence, partly due to some faulty speakers I think.
My body is getting ready for a book talk and my mind reminds it that this will not be happening today, maybe I should go read a poem aloud in the Oxfam Bookshop.
I go home and read a bit of cryptozoology and fondly remember when Sunday night was the Annie Nightingale Request Show and we would hear Furniture, The Mobiles and Propaganda with a no Duran Duran guarantee. I once had a Sunday bath accompanied by the Top 40 countdown. I decided I would not get out until we got to a song I liked. I was freezing by the time kd Lang's Constant Craving came on.
With my son, I watch the final episode of the Marvel animated series What If… . First sight for me, third for him. I am happy to see an animated Toby Jones.
I have rarely watched my rare outings on television, but with vegan hotdogs in hand, the family sit and watch last night's Pointless Celebrities. I enjoy seeing how incongruous Josie Long and I look in the celebrity arena. Rufus Hound suggested we looked like we were the cast of one those adverts for a bank where we talk about the loan that allowed us to build our bookshop, but Josie disagrees and we decide we look more like happy florists. I think one of the many signs of the limitation of television is that someone as award winning as Josie has never been given a proper break on it (and that goes for Joanna Neary and Gavin Webster too).
The spare time gives me an hour to watch Stephen Merchant's Outlaws. I decide I'll just watch episode one tonight as Steve has told me to make sure I watch episode 2 "if you want to see me getting a blow job in a car park". With Rob Halford's wanking games already visualised, I decide episode 2 will be for later in the week.
————————————————————-
All Tour dates here.

Order signed and dedicated copies of The Importance of being Interested here.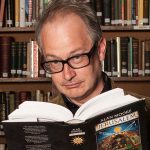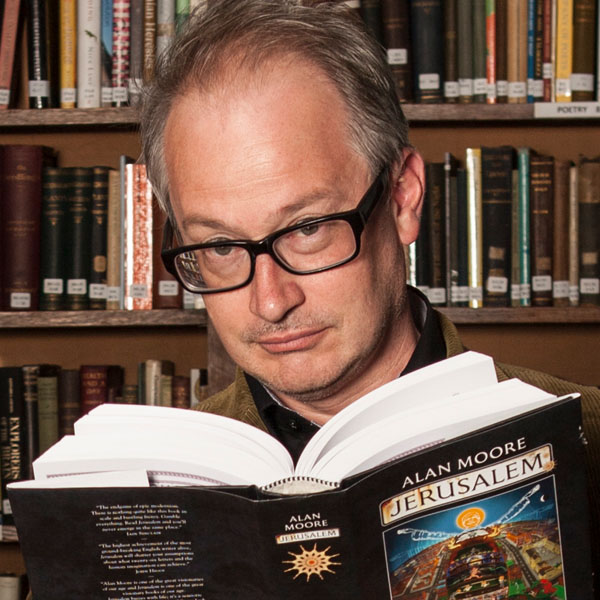 Robin Ince is a multi-award winning comedian, writer and broadcaster.  As well as spending decades as one the UK's most respected stand-ups, Robin is perhaps best known for co-hosting The Infinite Monkey Cage radio show with Brian Cox.  For his work on projects like Cosmic Shambles he was made an Honorary Doctor of Science by Royal Holloway, University of London. His latest book, The Importance of Being Interested has just been released.
If you would like to reuse this content please contact us for details
Subscribe to The Cosmic Shambles Network Mailing list here.