Whitman and Feynman Are on Your Side, but… A Little Arena Cosmology Tour Diary
Robin Ince's Blog
Sitting opposite each other on the train from Edinburgh, Professor Cox laughed as he watched me take out a pile of books, my creased notepad and pencil and pen in preparation for the 4 hours and 22 minutes until London. I had notes to make and information to digest. He has a significant lead on me and I am not such a canny tortoise that I'll ever be able to overtake him.
I am always scribbling and trying to understand.
While I twitch and scribble and pen chew, he calmly looks out at the sea and continues to calculate the universe.
I need to do things.
Saturday was a good day.
We had breakfast, then we went onto the moors for fitness training.
Brian has been eager for me to join him in his regime. I think he expected me to collapse like a jelly being steam ironed.
I think I might have been suspicious that this might happen to.
In a moment of bravado, I volunteered to carry the weights up to the moor.
Surprisingly, my concealed stamina, built up from many long walks carrying heavy bags of books, came through. I ache a little now and some movement is restricted, though I think that may have come from day 2's regime of of hanging from trees in the shore of Lake Windermere.
After the moors, I had time to go to another churchyard. Fine names on the tombstones – Smirk and Platt and Summersgill, one with the addition of "you were the wind beneath my wings", another with "cast a cold on life, on death, horseman pass by."
I sat on a bench in memory of Donald Wildman and read some Ezra Pound.
I have been sitting in cemeteries since I was 9, it's good to get used to them for the future.  This meant that I could approach lunch without feeling I had frittered my morning away.
The rest of the day would be spent traveling to Liverpool, listening to Echo and the Bunnymen and saying, "This really is a pretty big arena isn't it."  The night ended in the back of the van, eating cheese, lowering adrenaline, and looking at dry stone walls bordering the Lake District.
I didn't need Savages to sing,"I understand the urgency of life", I knew it was urgent anyway, but it is useful that they've given the sentiment a raucous tune and phrasing.
I wonder if I can sit back and enjoy the view, but I was born to fidget.
The gap in the tour schedule was just big enough that I could place some things in it.
Back home by 4pm, it was playtime and Doctor Who summaries for a few hours with my son.
"Other people said it was scary, but I didn't find it frightening, but it is a bit sad, I won't tell you when."
A cinema trip with my wife to see Mad to be Normal, a film about RD Laing and his Kingsley Hall experiment which almost worked, but didn't quite. Very good up to the unravelling, but a little too slapdash for the fall and closure. Tennant is very good as RD Laing, and Michael Gambon is a thing of sad beauty, but underused. A few people left, apparently expecting something a little more Broadchurch and a little less "these were the revolutionary ideas, tinged with Marx and Sartre, about understanding schizophrenia and the family that threw Rorschach blots onto 1960s culture."
I was up early enough to get into London and see the Paolozzi exhibtion at The Whitechapel Gallery. It made me giddy. There are only five days left, you should go.
Looking at the collages and images from his Bunk presentation of the 1950s, I psychobabbled a solution to why I like his art so much. It is fecund, so many ideas coming from each work. It is how I wish my mind was with all its busyness and confusion, but I fear mine falls short of fecundity and stalls at febrile instead.
To Derby Arena, it's usually a cycling track, maybe we'll do a few exercise laps before the cosmology.
Most of the Professor Brian Cox tour is sold out, though you may find some returns and 30 or so tickets go on sale in the afternoon of the shows.
I am off on a little solo tour this Autumn with a show about art and science and insanity, starting in Barnard Castle and ending in Folkestone. Tickets for Reading went on sale today (plus Leeds, York, Hull and 13 more)
I will also be doing two shows at Edinburgh Fringe, one at the Museum of Scotland and one at The Stand.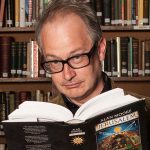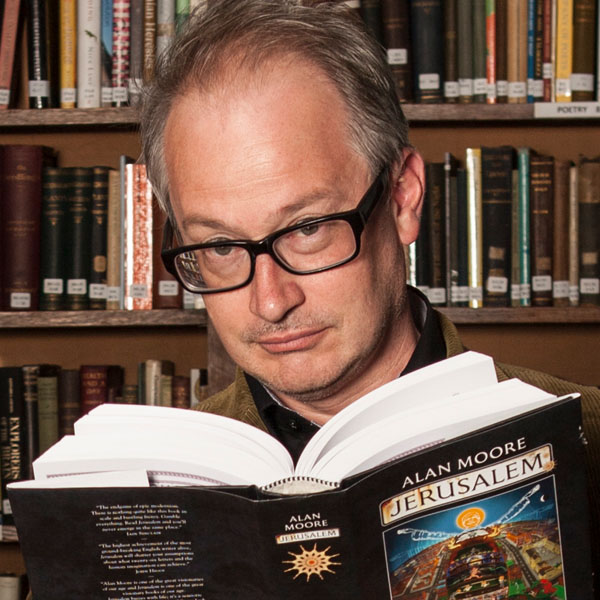 Robin Ince is a multi-award winning comedian, writer and broadcaster.  As well as spending decades as one the UK's most respected stand-ups, Robin is perhaps best known for co-hosting The Infinite Monkey Cage radio show with Brian Cox.  For his work on projects like Cosmic Shambles he was made an Honorary Doctor of Science by Royal Holloway, University of London.
All arena tour photos are courtesy of Adam Scott