Arriving in Melbourne at Closing Time
Robin Ince's Horizons Tour Diary
We arrive in Melbourne at closing time. The art galleries are being padlocked for the night as we check in. 
The river is muddy after storms and floods, but there is a grand view from the window, 
The skyline has changed on each visit to Melbourne, it is both spectacular and probably a terrible human folly – so much illumination, so much electricity, so many resources needed even when the architecture is empty. We give off an unnecessary glow that may well be our undoing. 
The hotel restaurant is almost empty. So many places seem like the Nighthawks diner now whatever the time of day. Things are not as they were before the pandemic. 
On my last trip, I was still sensitive to aberrant hotel corridor noises. The last trip included a mix of jet lag and insomnia that had me breaking down in tears in the luxury sheets of a Hong Kong hotel. This trip has been far easier (again, possibly helped by Sertarline sanding the edges off the anxiety). 
Today is a double show day, with an added matinee in the afternoon, so free time is too limited to get to the Ian Potter NGV gallery to look at Aboriginal art, but I can get as far as City Basement Books. The riverside walkway is a pleasant tourist stroll though I question why it is necessary to add music to the walk. I have nothing against Brice Hornsby and the Range, but I would have happily listened to the life around me under the sky rather than 1980s hits. I am occasionally forgetful of this being a cycling route, too, but am only tersely muttered at once by a man traversing the concrete on his mountain bike. He better watch out, there is one in 73 incline just round the corner. 
I wonder why I have never been into City Basement Books before. Perhaps I was suspicious. It is just a doorway on an unbecoming stretch of street and I may have been suspicious that it was a specialist bookshops selling "toys" and poppers too. It is far from that. It has an expansive range of art, transport, Australiana and literature. I am careful browsing the art section as my trip to Cooks Hill Books in Newcastle has already filled a shelf. I loiter around a big book of photographs and brief interviews with American actors, including Spading Gray, but decide that both the size and failure to include a single woman prohibits the purchase. 
I look at John Fowles's Islands with photographs by Fay Godwin and, as a lover of Lundy Island, Lewis other places of isolation, I leave it jutting slightly out of the shelf as I contemplate my intentions.
The film section has a little pile of F Maurice Speed's Film Review annuals. I have a collection of the editions that ran from the late 60s to the early 80s in idiosyncratic landscape format and I am also keen on the earlier editions with their gaudy technicolor publicity photos of the famous and the soon forgotten. This pile includes covers with Audrey Hepburn and Sandra Dee, but is the oiled, trunked and sword handed Kirk Douglas as Spartacus that I am particularly drawn to. He looks like he is ready for the toughest S&M bar on Folsom Street and , as his son is a policeman on San Francisco, I am sure he'll turn a blind eye if it all turns into a fracas. Within, there are also wonderful photographs of Jacques Tati in Mon Oncle and Dirk Bogarde in Libel. On page 90, there is a publicity shot of Gray Crosby giving Carol Lynley a "light-hearted spanking in front of his amused parents" in Holiday for Lovers. Where can you now see SOS Pacific or The Treasure of San Teresa (both starring Eddie Constantine) orThe Last Angry Man or The Bramble Bush, and would you want to? (actually, yes to at least two of those).
It is sweetly sad to see that every volume of Film Review annuals on the shelf was a Christmas present to Barbara from Ron, each with all his love and many kisses.
I love a 60s or 70s exploitation book dressed up as a serious psychoanalytical study, so Case Histories from the Communes – Is The Counter Culture Working?  stayed in my hand once it was off the shelf.
"Nancy, of the Hippie Commune – ' straights get all uptight when they hear that a chick will ball eight, ten guys in the same day. They just don't understand'"
Near-by was The Screaming Room, perhaps the first mass paperback by a mother about her son's "struggle with AIDS – a true story off love, dedication, and courage."
I have never read any PJ Kavanagh, so added his memoir, The Perfect Stranger, to my arm balanced clutter. Then, there was Fleas, Flukes and Cuckoos by Miriam Rothschild and Theresa Clay. Rothschild was a fascinating and ebullient scientist who, among other things, studied the jumps of fleas. What a catalogue of fleas this is.
"The Sand-Martin Flea – this flea has the distinction of being mentioned by Linnaeus, but though recording it in numbers in the nests of sand-martins, he mistook it for a human flea."
I compliment the bookseller on the excellence of their shop and ask what time it closes and if it open on Sunday.
2pm and no.
It seems churlish not to buy more when I won't be back for a a couple of years so I buy Inventing Ourselves: Lesbian Life Stories and Walking After Midnight: Gay Men's Life Stories, both collated from the Hall Carpenter Archives.
The matinee is 2500 attentive people. It has a pleasant afternoon energy, not too ecstatic, but fierce concentration.
My sister's pals, Carl and Julie, pop along and so does Shaun Micallef, someone who has a brilliant comedy mind and love of classic comedy. He brings me a gift of the novelisation of Dr Strangelove and I give him some cheese in return.
After a short turnaround, it is the evening show with nearly 6000 people. The energy is very different now and rarely is a reaction to equations so ecstatic.
Audience questions and comments from tonight's show include –
How the heck do atoms form conscious beings? It's blowing my mind
My 4 y.o (loved the show!) said you can get out of a black hole but you just need a torch. Nice theory but probably can't be proven
What's your favourite city and why is it Melbourne?
​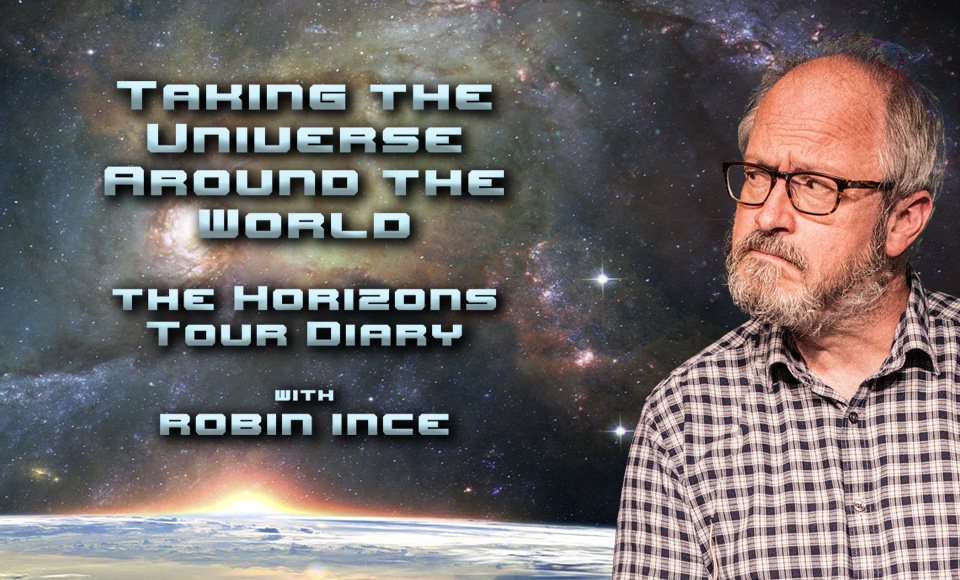 Listen to the Horizons tour podcast, Taking the Universe Around the World HERE.
Bibliomaniac is available for pre-order now at cosmicshambles.com/shop with exclusive art cards.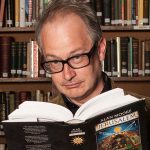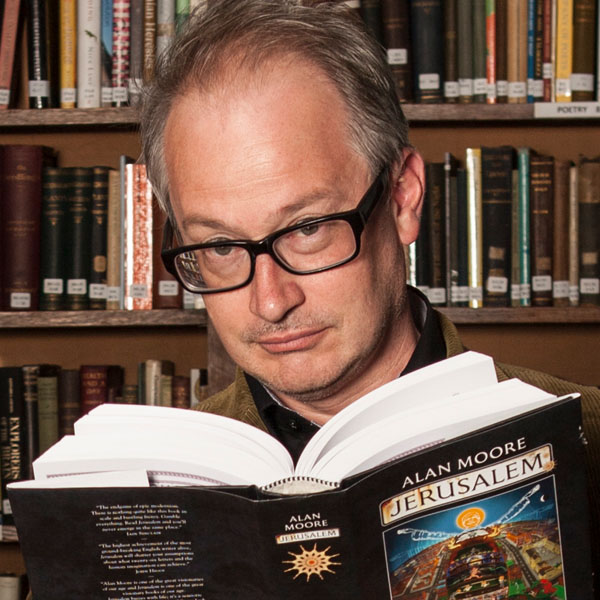 Robin Ince is a multi-award winning comedian, writer and broadcaster.  As well as spending decades as one the UK's most respected stand-ups, Robin is perhaps best known for co-hosting The Infinite Monkey Cage radio show with Brian Cox.  For his work on projects like Cosmic Shambles he was made an Honorary Doctor of Science by Royal Holloway, University of London. His latest book, The Importance of Being Interested is out now.
If you would like to reuse this content please contact us for details
Subscribe to The Cosmic Shambles Network Mailing list here.