Rembrandt Doesn't Need to Arm Wrestle Heisenberg – art and science
Robin Ince's Blog
I am a natural pessimist. Fear and worry are my default positions.
It might not be my nature, it could be my nurture.
The car accident I was in when I was nearly three and the damage I saw to my mother on that night might have had something to do with it. As I have learnt, it is not nature or nurture, it is nature expressed through nurture.
Anyway, that is of no concern, the point is, when the phone rings, my first thought is "has someone died", when Michael Legge is late to record our podcast, by the fifteenth minute I presume he is lying prone and bleeding at the bottom of his staircase.
Despite what you might imagine, my stand up shows are predominantly hopeful and positive.
I used to think I was doing this for the audience, now I realise I am doing it for myself.
"Look what humans can achieve!" I holler as if to erase all the overheard conversations on The Jeremy Vine Show and the inescapable headlines of massacres and hate that lie strewn on the train carriage floor.
The previous solo shows have relied on my ham-fisted and eager explanations of the delight of scientific imagination; Charles Darwin's bassoon-based experiments on earthworms, the exciting collaboration of lasers and merging black holes that led to the detection of gravitational waves, and the delayed gratification of particle physics.

My evening show will have some science mixed in with more personal stories of hide & seek, hypocrisy and mortality. Since having a stand up row with Brian Cox about the simulation theory equation which required me to leave the room for thirty minutes to calm down and swear, that might sneak in too. I was told about a stand up who used to perform a routine about how we couldn't be living in a simulation because George W Bush was president, the ante of absurd presidents has been upped since then. Personally, I think such events increase my sparse belief that we are living in a simulation. These thought of world leaders sound like a programmer's trick to me.
"Let's run this planet's history again, but let's see what would happen if we placed this inappropriate character in the Oval Office."
My other show is inspired by a stuffed goat.
It is stories of art that has delighted me over the last year as I visited seventy galleries while touring with The Professor and wandering off alone.
We once recorded a Monkey Cage about "Art Versus Science" but it didn't go very well as the scientists argued amongst themselves so the artists doodled quietly.
Some listeners complained that there was no battle anymore and we shouldn't be talking about clearly having confused a debate title with a conclusion (again).
Of course, there should be no battle. We do not want a world populated by science-less artists and artless scientists. It seems a pity that teenagers in the England and Wales are expected to specialise so soon. Why shouldn't those studying cosmology also have a little corner of their course for Holst and HG Wells and those studying English literature some time for the Journals of Charles Darwin and Alfred Russel Wallace?
What is the difference between art and science?
Both provide us with visions of the world.
Both require imagination.
"Logic will get you from A to B, imagination will get you anywhere," wrote Albert Einstein.
Is it is as simple as subjectivity versus objectivity?
An artist says, "this is how I see the world."

A scientist says, "this is how the world is beyond our perceptions."
Whichever it might be, I like to find time to lie on the grass and look at the stars shining as they transform hydrogen to helium and I like to see how JMW Turner looked at all that light reflecting of the sands of Margate and the canals of Venice and, for a while, both will help me escape for the imagination that stocks me up with pessimism and paranoia.
My two Edinburgh shows are HERE. Both still have low price tickets available. I promise nothing but plan to provide more than that.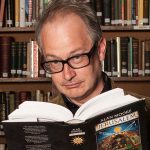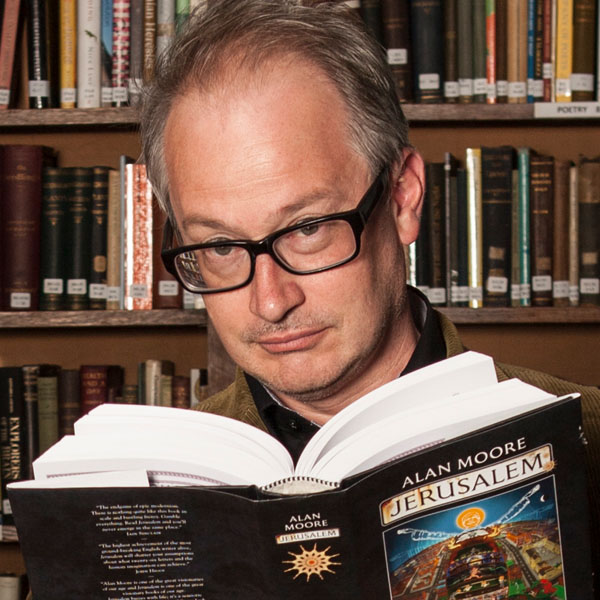 Robin Ince is a multi-award winning comedian, writer and broadcaster.  As well as spending decades as one the UK's most respected stand-ups, Robin is perhaps best known for co-hosting The Infinite Monkey Cage radio show with Brian Cox.  For his work on projects like Cosmic Shambles he was made an Honorary Doctor of Science by Royal Holloway, University of London.