Back on the Road Again
Robin Ince's Blog
It doesn't feel normal. There is an edge to it. Is this where we should be…
It has probably been a while since the actor Reginald Beckwith's name has been mentioned on stage and even longer period since he was brought up three times, but that is what happens when a pandemic eviscerates your touring schedule and your intake of Talking Pictures TV goes up tenfold. Here 's a picture. If you don't recognise him you must be of that generation that "just can't do black and white movies".
Tonight was my first gig back after 15 months of heavy online show work (400 hours of touring my attic with a variety of guests across seven continents).
I was in a real room with real people and a furious and flustered compere and club impresario just as it meant to be. Susan Murray, despite pre-show curiosity was as splendid on stage as always.
I had probably not helped things. First real life gig for so long and I accidentally double booked myself with an online gig for the How To Academy where I adopt my more serious "I have read some things and I think I might understand them face" as I quiz people who are much better at doing that face. I really do believe they know what they are talking about.
Just like real clubs are meant to be, the "dressing room" was filled with old chairs, former electrical sockets now detached from their wall homes, paint tins and boxes of uncertain metal things. One of my favourite things about gigging is the dressing room gabble with comics and Mandy Muden and Susan Murray are good comrades .
I am frantically scribbling as the first act, Mandy Muden, brings a level of joy to the room that makes the following act glad that there is so much potential got joy in the room, but fearful that maybe there's just a bit too much joy being drawn out of them.
Even when I gave up stand up for a year, I still did about a gig a week as everyone knew I was free and so the moment an act pulled out, they knew I could be called upon. This time, I hadn't been onstage for a solid 15 months. I had hosted the 24 hour science spectacular Nine Lessons and Carols for Socially Distanced People with an audience in the room every now and again, but I wore the costume of host rather than comic. What I have realised is that however many online gigs I do, the true panicked id needs people so it can be released.
For my usual daft reasons, I decided I would try 40 minutes of new material (yup, 40 minutes of untried stuff when you haven't done a gig for over year). I reckon I managed 25 minutes of new stuff, some flew and some fell and some was caught between quicksand and the stars. I don't think anything was deathly. If I was the sort of act that could just turn out a rehearsed set, I think that might have been a better idea, but it was not a disaster and I am excited with hope.
What is inescapable is that you can't take that long off and soar phoenix like on the first journey back to the stage (well, maybe some of you can). There is inescapable rust, fluidity that comes from regular performance. The manic intensity that comes with my performance panic of non sequiturs and half pursued ideas before a new one barges in and says "express me NOW" was there, but the full connection from stage needs an outing or two. You cannot help feeling like even more of an alien in these first gigs back. Seeking the approbation of strangers is a peculiar pursuit. I am glad to be back. Excited to turnover plenty of ideas, to throw some away and see others grow. And it is good to see my performer's self doubt back in its natural environment.
A fast drink with friends, a lift to the tube.
I missed the train by a minute, which is usual.
But the following train was not then delayed by 40 minutes, which is unusual.
I am now sitting in a place with strangers, carriage drunks, some full of love, others looking uncertain if they are with the right one. Some alone, falling asleep with a barely drunk bottle and some bobbing lime.
Back on the road then…
I only realise how much I missed it now I am back there.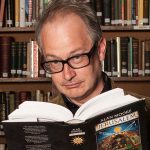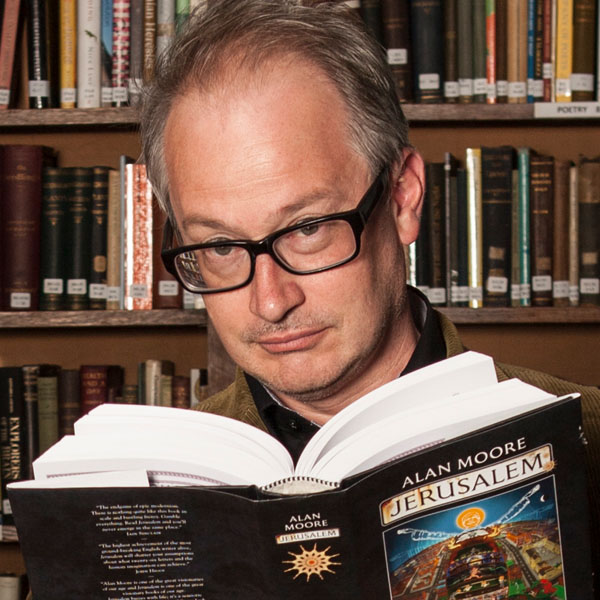 Robin Ince is a multi-award winning comedian, writer and broadcaster.  As well as spending decades as one the UK's most respected stand-ups, Robin is perhaps best known for co-hosting The Infinite Monkey Cage radio show with Brian Cox.  For his work on projects like Cosmic Shambles he was made an Honorary Doctor of Science by Royal Holloway, University of London. His latest book, I'm a Joke and So Are You is out now.
If you would like to reuse this content please contact us for details
Subscribe to The Cosmic Shambles Network Mailing list here.