Barry Crimmins and a Philip K Dick Find
Robin Ince's Horizons Tour Diary
After a fitful sleep, full of shadowy dreams, I wake up and try to recall which author was plagued with nightmares whenever he ate roast beef.
I had no roast beef the night before, but we had a richer meal than usual and my fading analog body seems have taken a dislike to creamy sauces that now rises up to my brain. I dreamt of my mother. I was carefully walking her to a chair. I have been thinking of her a lot this year. She died shortly before Lemmy and David Bowie. The further away I travel from her death, the more I am able to retrieve the memories of her from before she was unwell. It is an unjust behaviour of the memory that the recall of the person when sick can block the memories of better days. 
Today is our first trip on the tour bus. After our Boston show, we will cross the Canadian border around 2.30am, so I won't put my pyjamas on. We fill in the vaccine documents required. Brian sails through his, but I, mole-like and myopic, peer and jab at the screen like someone unprepared for this century. 
The very jolly waitress (though not overbearingly so) admires Brian's camera and he gives her advice of how to capture the image of her dog racing towards her that she is keen to obtain.
Something about the F Stop. 
Leigh is able to offer advice too.
I mumble something about the Wildlife Photographer of the Year awards and then I retreat back into my yoghurt and berries. 
I am close to finishing the copy edit notes of my next book, Bibliomaniac and, with that, the creative work is done bar recording the audiobook and a relentless publicity drive whenever I can fit it in between the Horizons tours.. 
I am pleased with the number of books and bookshops it leaps around and ventures into, a given chapter may include Audre Lorde, Sue Townsend, Bagpuss, Derek Jarman, Kenneth Williams, John Betjeman and Tony Blackburn.
This book has had the fewest editing notes I have ever had, which either means I am beginning to know what I am going or the publisher has given up on me and my wrangling.  
At lunchtime, Brian and I got to run around Boston Common with the addition of some squats and press ups. Then, we drink coffee on the grass and share a cookie. A gust suddenly picks up our detritus, flips over my cookie and propels a paper bag across the park.
Brain leaps to his feet and runs after it, like American Beauty suddenly being invaded by Chariots of Fire or a fun run. 
He catches the bag. 
My cookie flipped over onto the dry soil, but I eat it anyway, brushing off the mud dust on the chocolate chips. Psychosomatically, at least I hope psychosomatically, the chocolate now seems to have a hint of dog excrement, but this is not Baltimore (Pink Flamingos reference not a suggestion that Baltimore is more excremental than Boston). 
I could have a siesta to catch up on my dreamful sleep, but Brattle bookshop is very close and last time I was there I bought Linda Nochlin's Women, Art and Power which includes her brilliant essay Why Have There Been No Great Women artists, so I can resist. 
I am drawn to the pulp near the entrance and pick up the film tie-in of Richard Matheson's Somewhere in Time – "Magnificent lovers from two different eras explode in passion".
I also pick up Erle Stanley Gardner's The Case of the Baited Hook for an Edinburgh friend, the tie-in novel for the Roger Corman movie "Bloody Mama" starring Shelley Winters, About the Kinsey Report: Sexual Behaviour in the Human Male and, the pinnacle of the browse, the first Ace paperback edition of Philip K Dick's Dr Bloodmoney. I also get Geoff Dyer's latest book in hardback, , a snip at $10.
My friend Helen comes along tonight. Helen was married to Barry Crimmins and kindly brings me a copy of May to May, her book that charts a year with Barry, sadly up to his death and beyond. I am proud to say I wrote a few words for the book. Barry was a great human being, a very funny comedian (one of Kurt Vonnegut's favourites) and an activist who fought for the bullied and the marginalised. In May to May, Steven Wright wrote of Barry, "My friend changed my life. Our relationship was based on great laughter and great respect. I will always miss him".
Neko Case remembers the words of Barry's the most resonate, "be brave enough to listen".
The Boston show is delayed. It seems that only half of the state of the art screen is working, which will mean half a black hole and half a galaxy, amongst other cosmological considerations.
I go out front of curtain and fill time and then the first half is half screened.
After great work by the crew, the screen is full again for part 2, so my stand up slot is sacrificed for a fly through the Universe from the point of creation, an understandable relegation.
After tonight's show, we get aboard a tour bus that will take us to the destinations of the next three weeks, as far as Salt Lake City. Brian has a room at the back with a double bed and big telly that he shows off while Leigh and I are in bunks. At bedtime, Brian discovers the hideous truth of his luxury, it is situated directly above the engine. Now, we are all in bunks on the way to the Canadian border.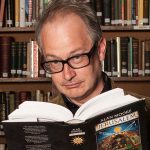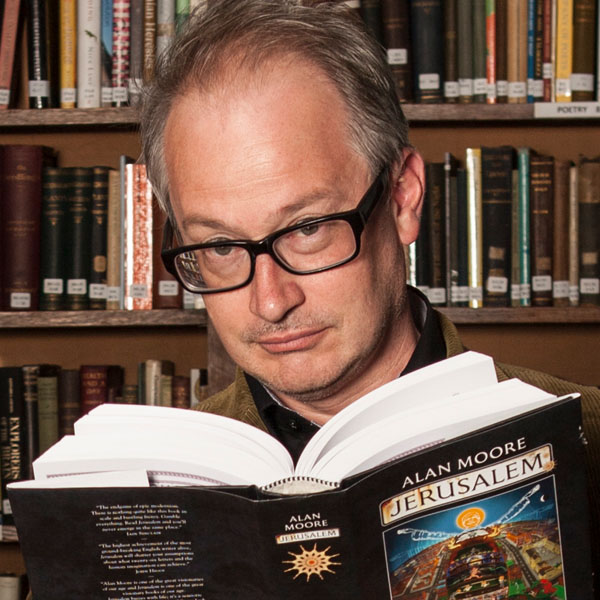 Robin Ince is a multi-award winning comedian, writer and broadcaster.  As well as spending decades as one the UK's most respected stand-ups, Robin is perhaps best known for co-hosting The Infinite Monkey Cage radio show with Brian Cox.  For his work on projects like Cosmic Shambles he was made an Honorary Doctor of Science by Royal Holloway, University of London. His latest book, The Importance of Being Interested is out now.
If you would like to reuse this content please contact us for details
Subscribe to The Cosmic Shambles Network Mailing list here.