"Vonnegut had a favourite joke of mine" - Barry Crimmins
Robin Ince's Blog
I am frustrated and saddened that Barry Crimmins has died.
I am frustrated and saddened because a strong voice of humanity and compassion has been silenced way too early.
I am frustrated and saddened because the number of battles he had to fight during his life were more than seems fair.
Most selfishly, I am frustrated and saddened because I wanted to work with him more. I wanted to see more new routines about the state of the world. I wanted to spend time across beers learning from his experience.
I did not know Barry well. We started communicating after I saw Call Me Lucky, the documentary about his life made by Bobcat Goldthwait. I first saw Barry on Channel 4's Friday Night Live making jokes about Reagan and the bombing of Greenpeace's vessel, Rainbow Warrior by the French government. He found the filming an odd experience, he didn't realise he would be venting his spleen on a TV set surrounded by vast party inflatables in an almost day-glo environment.
I didn't see him again until I noticed the documentary. I watched it once and then I watched again immediately. Ever since I watched it, I have perpetually harangued people to watch it too. Last night, before I knew Barry had died, I was haranguing two further friends as we slid up a hill from Hove. It is a film about far more than comedy, it is also a film about survival and ethics and compassion. Barry was a victim of rape when he was four years old. He has spent much of his life campaigning for other victims and offering support, often to the detriment of his own health and well-being. I got in contact with Barry after the film and we stayed in contact. When I wrote a chapter on stand up ethics for a book, he was the first person I wanted to speak to. He was enlightening and he put into sharp focus why we should be careful about what we say, not because there are "snowflakes in the audience" or any of that bullshit, but because we can joke and be thoughtful and compassionate. Anyone who would wish to deride Barry for not being "edgy" enough would not know his work. He didn't go down the simple route of disconcerting the audience with knee jerk bad taste, he disconcerted them with passionate and funny diatribes about the state of America which many did not like and which probably cost him dear when it came to TV fame and other ways to lucre. But as he said, sure, he didn't have great fame, but he got to know Kurt Vonnegut and was admired by the great anarchist historian Howard Zinn who presented Barry with the Courage of Conscience award. Vonnegut had a favourite Barry joke, "Only in the United States could they teach us that socialism is bad in public school."
I only spent a couple of days with him. It was last year's Latitude Festival. It should have been fun, but a few days before he flew over, he found out that his partner, now wife, Helen, had cancer. I found a man in portakabin who was grey and sunken, but all the humanity, all that care, however pummelled, was in those eyes. We wandered around the fields and my son force fed a chocolate covered churro to a man who didn't much look like he was in the mood for solids. That night, we sat on stage and talked. He was tired, but still mesmerising and revelatory for the cross-legged audience. He told of time when he talked to people about his abuse and they looked shocked and replied, "Oh my god, are you talking to someone about this" and he gave them a look and said, "I thought I was talking to you." He said that once he took to talking about the abuse on stage, the audience who had previously been reticent when it got to his political diatribes would be overjoyed when he got back to talking about CIA sponsored Central American death squads.
When Mark Thomas and I were talking to Barry, he explained that he couldn't have cancelled Latitude because he needed to make money for Helen's upcoming healthcare. This did not seem fair. We managed to put together a show to make some money. So many wanted to do it. One night in Wimbledon, we had Billy Bragg and Charlotte Church, Daniel Kitson and Josie Long, Grace Petrie and Alexei Sayle and others, and a computer side of stage so we could Skype the whole show to Helen and Barry who watched from their sofa in Indiana. The audience waved and cheered at them. It was a very special night of celebration and hope and passion.
When we talked about the "edgy comics" who seemed to revel in provoking solely for the joy of provoking, he said "I don't know when a lack of conscience became synonymous with bravery, it seems cowardly to me."
The story that has really stuck with me was when Barry recalled a club night that reminded him of why he holds the values he does and why he thinks they matter. Why it is more than "Just jokes, folks."
He was headlining and noticed a couple in the front row who really seemed to light up when he was on. They had such a great time to the point where Barry was happy for them, not just an act pleased to have been entertaining, that point of communication that goes beyond that.
They come up to Barry after the show and explained their delight. They told him that they had a severely disabled son and only once a year could they get a special babysitter that they could feel safe leaving him with. The first two acts that night used the term retard left and right, it became uncomfortable for them. Once Barry came on, they soon became aware that he was not that kind of man.
Barry said, "I became aware of the shrapnel you can spray out there there's a lot of collateral damage you can do out there. That's why I don't do cancer jokes … randomly picking on people in the audience, people are often absolutely terrified of being picked out 'Oh good, the bully isn't picking on me.'"
He reminded me, is your joke worth the collateral damage it may cause?
What I learned by watching and listening to Barry is, like Vonnegut and Zinn, he really cared about true fairness, about compassion, about reaching out to those that may be left behind, whether it was the victims of foreign policy, abuse or venality. For a man who strived for fairness, this just doesn't seem fair.
Watch the film. Find out about the human. He was important.
You can also watch the documentary we made about Barry and the For Helen and Barry gig below
Illness has unfortunately returned to Helen Crimmins in recent weeks. You can help here.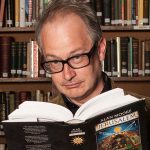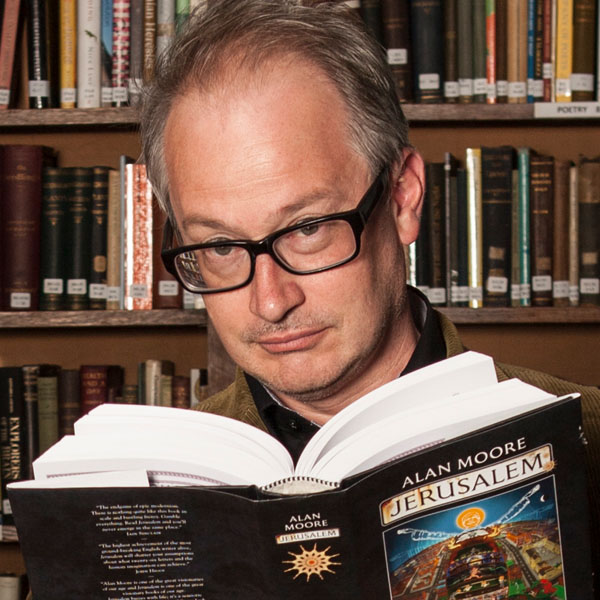 Robin Ince is a multi-award winning comedian, writer and broadcaster.  As well as spending decades as one the UK's most respected stand-ups, Robin is perhaps best known for co-hosting The Infinite Monkey Cage radio show with Brian Cox.  For his work on projects like Cosmic Shambles he was made an Honorary Doctor of Science by Royal Holloway, University of London.