The BBC's Revolution May Not Be Televised
Robin Ince's Blog
This week I have been very excited.
I don't usually watch much TV, not since Channel 4 stopped showing Derek Jarman movies about gay saints and making soap operas about Liverpudlian union activists in the 1980s, so I was very excited when I read that the BBC was a left wing organisation which ran strictly to the Communist Manifesto and, in the words of Allison Pearson had a "distaste for the indigenous".
Having a had a tooth out yesterday I thought this afternoon was a time to relax and enjoy the revolution. First up, Escape to the Country, which I presumed would be capitalists fleeing from the cities after the revolutionaries had claimed the cities, with a hint of Day of the Triffids about it, but it was just some people looking at nice rural houses and wondering  if they could afford an old watermill festooned with daisies and thatch trim. Whatever its anti indigenous message was, it was too deeply hidden for me to see.
Then it was Antiques Road Trip, I was expecting the antiques to be our capitalist system which would then be crushed for being too archaic and non representative of the masses but there wasn't so much a as Toby Jug in the shape of Chairman Mao. Garden Rescue was similarly light on its anti indigenous manifesto, though I did hear that some of the bulbs came from Holland and they have done episodes with Cape Blue Water Lilies which are native to Africa.
Alexander Armstrong was very discreet with his dangerous socialist comedy style on Pointless. I can see that Planet Earth : A Celebration may be seen as anti indigenous as it does suggest that there are living things beyond the British border which are of interest and possibly beautiful, it's failure to solely focus on the butterflies of Wiltshire and Dorset may hint at a dangerous rejection off British values.
I presume Death in Paradise may have been in the sights of Allison Pearson as it does occur on an island that is not near here.
All in all, I was disappointed. This did not seem to be the anti-British, left wing channel I had been promised by the press, but I had only been watching BBC1. Perhaps BBC2 would be where the Slavoj Zizek was presenting Blankety Blanks with a burning chequebook and pen to represent the death of capitalism.
No such luck, it was the Revd Daniel Reed from Cornwall showing his prize winning ducks on the Farmers' Country Showdown followed by Celebrity Antiques Road Trip and then Michael Portillo ogling train upholstery. Eventually, for the communists, there was Frankie Boyle's New World Order and comedians on Live at the Apollo brilliantly stripping apart the system by taking about funny things children do.
Hmm, maybe Allison and the others meant BBC4.
Could it be Johnny Kingdom:A Year on Exmoor or The Proms or Coast which goes around the British coast (perhaps actually aired so that it shows refugees the easiest way to hide in the cliff caves) or The Damned United about Brian Clough at Leeds United.
Perhaps I was just unfortunate. I happened to pick the one Thursday when the BBC was taking time off from its fearsome anti indigenous, Britain knocking agenda OR maybe it was knocking Britain by showing all its clerics with ducks, Delphinium wielding gardeners and Horse brass fondling antiquarians, but I for one felt it was not as the advertisements in the Daily Telegraph promised.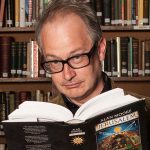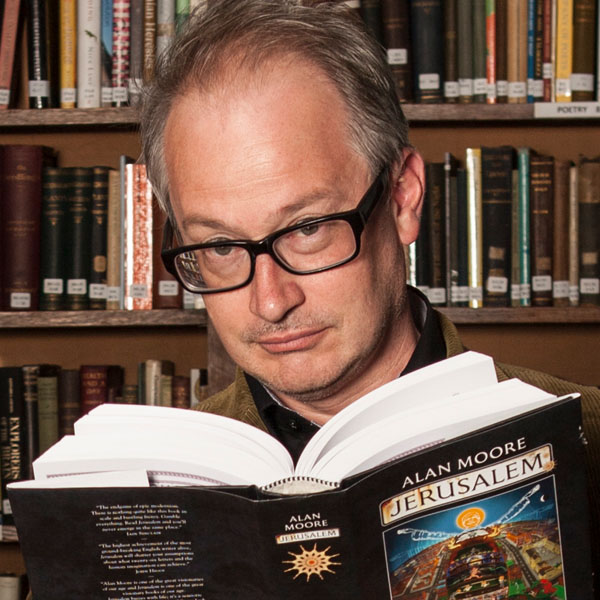 Robin Ince is a multi-award winning comedian, writer and broadcaster.  As well as spending decades as one the UK's most respected stand-ups, Robin is perhaps best known for co-hosting The Infinite Monkey Cage radio show with Brian Cox.  For his work on projects like Cosmic Shambles he was made an Honorary Doctor of Science by Royal Holloway, University of London. His latest book, I'm a Joke and So Are You is out now.
If you would like to reuse this content please contact us for details
Subscribe to The Cosmic Shambles Network Mailing list here.