A Blog Post About Writing a Blog Post
Robin Ince's Blog
Day 35 and today the day drifts away on changing trains. I have now reached that point that my journey was predominantly writing these blog posts that you have been reading.
Welcome to my blog post about writing a blog post. At least it was yesterday's blog post, tomorrow it will probably be a blog post about the blog post I am writing.
The shadow of the fog of the black dog that hung over me as I went to sleep still tints the edge of my morning.
I leave for Stratford-Upon-Avon after an extra thorough workout to minimise my fear that I left the gas on, for some reason turned some taps on before I left, left the front door wide open or poured wasps down the chimney before leaving the house. Dean Burnett, who is wise to our mind oddities told me to add an action when doing something you will be paranoid about later on. When locking the door, double tap your leg as you pop your keys in your pocket, what fiddling with the stove, add a soft shoe shuffle, when turning the taps off, smash the bathroom window with an economy bottle of toilet bleach (oh no, not that last one. An easy mistake to make).
Yet again, my journey through Birmingham is a disaster.
Somehow, no path is straight. Like the duty free shops in the airport that you have no choice but to walk through, this pinball machine of chain stores takes you a circuitous route as if you will eventually surrender and say, "to hell with it, I'll never make it through, I might as well just go and live my life ion a perpetual browse around House of Fraser.
Furious, I make it to Birmingham Snow Hill without buying a taupe casserole dish or a battery operated sieve.
Disembarking at Stratford-Upon-Avon, I discover that luxury flats have grown out of the waste ground outside the station that I had grown so fond of. Oh well, even vague dusty nothingness can't last forever.
On Monday, I was the last at the Southwold Book Festival and at Stratford Literary Festival I am the first. I am joined by the young people of a grammar school and I am asked about afterlife possibilities and wormholes.
Before that, I pop to the nearby hospice charity bookshop and I am immediately struck by the vintage postcard of Dirk Bogarde which appears to be signed either by him or whoever in the Rank Studios was employed to be the signature of Dirk Bogarde (and probably Anthony Qyayle ands Sylvia Syms too). I cannot resist the bag of postcards which include James Mason, Cary Grant, Dennis Price, two Sylvia Sidney and a Don Ameche, as well as many more. Other possible signatures include Phyllis Calvert, Kieron Moore and David Farrar. David Farrar may be best remembered for his performance in Black Narcissus. He retired from acting when he started to get cast as the dad rather than the hero, that was no fun for him.
Home in good time, I start to prepare my plans for weekend travel to Harrogate, Holmfirth and Farsley and nearly dislocate my jaw while yawning. I watch Blade Runner (final cut) safe in the knowledge that whoever programmed my dreams has given me enough variety that I fail to suspect myself of being a replicant.​
————————————————————-
My next gig is in Ely tonight. All Tour dates here.

Order signed and dedicated copies of The Importance of being Interested here.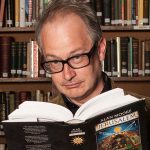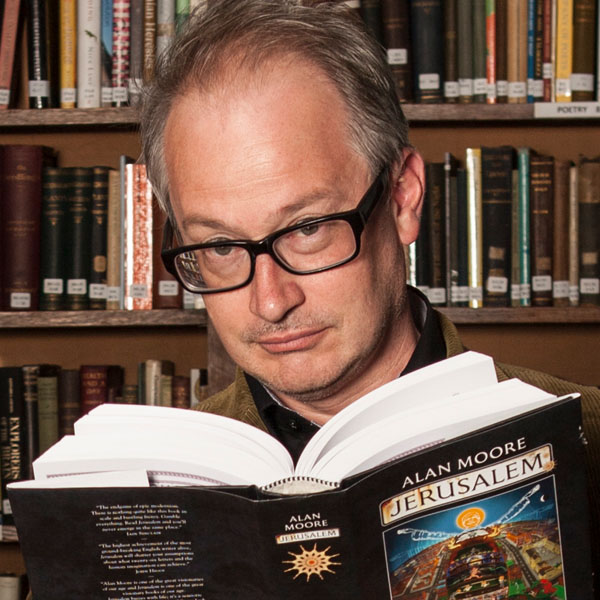 Robin Ince is a multi-award winning comedian, writer and broadcaster.  As well as spending decades as one the UK's most respected stand-ups, Robin is perhaps best known for co-hosting The Infinite Monkey Cage radio show with Brian Cox.  For his work on projects like Cosmic Shambles he was made an Honorary Doctor of Science by Royal Holloway, University of London. His latest book, The Importance of Being Interested has just been released.
If you would like to reuse this content please contact us for details
Subscribe to The Cosmic Shambles Network Mailing list here.