Breaking the Tonne
Robin Ince's Blog
On the drive to Darlington, Peter kindly gives me a biography of Will Hay and some copies of Freedonia magazine.
The first one falls open on a picture of Barry Cryer as Groucho and I also spy articles by Robert B Weid, now best known for his work on Curb Your Enthusiasm as well as many award winning documentaries on the likes of Mort Sahl, WC Fields and, most recently, Kurt Vonnegut. He also shows me two fascinating letters, one about Groucho's meeting with penpal TS Eliot from Valerie Eliot and another from Laurence Olivier on further Marx matters. Both are treasures. We also talk of John Fisher's Funny Way to be A Hero, a book that anyone with an interest in the development of comedy should have on their shelf. 
My bags are getting weighty now. The new purchases are building up. 
I walk down to the sea when I arrive at Saltburn. It is invitingly forbidding, a perfectly moody sea for poets and cinematographers. I recite a little Get Carter as the waves crash – from "your eyes haven't changed, still pissholes in the snow" to "GOODBYE, ERIC!"
Get Carter led to one of my rare letters to the Radio Times in the late 1980s. It was screened in clumsily bowdlerised version where Carter's most brutal lines were snipped. It reminds me of the first TV airing of The Thing where it was no problem to show the most gruesome of gore, but any swearing reactions to the mutilations were snipped.
As Jerry Sadowitz once said, the only thing more pathetic than swearing is to be upset by swearing, a comment that came of the back of David Frost's outrage at some swearing by a Yippie. 
Saltburn's The Book Corner is one of the smaller shops on my stops, but I still find two books I need to buy from it – Brett Anderson's second volume of autobiography and a book about the meaning of the 60s (I also buy hardbacks of The Salmon of Doubt, Michiko Kakutani's Ex Libris and Adrian Mole: The Wilderness Years – these are the tipping point or the tottering point. 
Tonight's gig is with The Drake Bookshop in Stockton at The Arc. I once played The Arc on Valentine's night and I think it had been slightly marketed as a romantic night of loving punchlines white I was actually touring a show about Charles Darwin and earthworms. Fortunately, evolutionary biology can be  adapted into romance especially once the pea is made from the asexual and unicellular.
This was officially the 100th bookshop event of the tour after the postponement of Whitley Bay the weekend before. I have become even looser after two night's doing gigs for A Funny Way to Be A Hero. I do not overrun too much and then I enjoy a pint with Bob Fischer who I first met on Loose Ends when he was promoting his very entertaining book about science fiction conventions, Wiffle Lever to Full! He now writes some of my favourite pieces for the Fortean Times and you can find him at his Haunted Generation website. We talk of the uncanny, the mysterious and the incidental music for TV gameshow 3-2-1.
My hotel, oddly a restaurant that doesn't serve breakfast, is quiet but sadly lacking a TV that can receive Talking Pictures TV which sadly means I am unable to partake in the double bill of Carnival of Souls and Blood on Satan's Claw. If you have not heard Pere Ubu's soundtrack for Carnival of Souls you really should (and that goes for Marc Wilkinson's music for Blood on Satan's Claw too). I find an episode of 24 Hours in A&E, but I have seen it before and realise that the intensity of love and loss is too great for this Friday.
I think I sleep.
———————————————————
All Tour dates here. Nine Lessons and Carols for Curious People is coming up soon too, at Kings Place, as is mine and Brian Cox's Compendium of Reason at the Royal Albert Hall.

Order signed and dedicated copies of The Importance of being Interested here.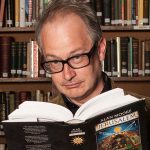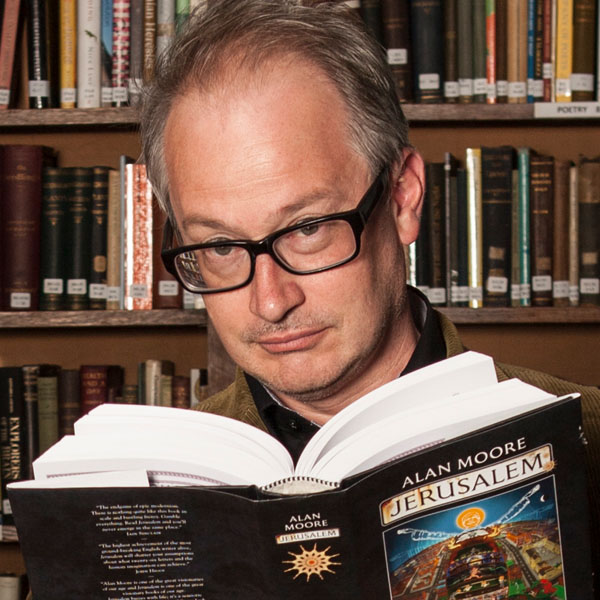 Robin Ince is a multi-award winning comedian, writer and broadcaster.  As well as spending decades as one the UK's most respected stand-ups, Robin is perhaps best known for co-hosting The Infinite Monkey Cage radio show with Brian Cox.  For his work on projects like Cosmic Shambles he was made an Honorary Doctor of Science by Royal Holloway, University of London. His latest book, The Importance of Being Interested has just been released.
If you would like to reuse this content please contact us for details
Subscribe to The Cosmic Shambles Network Mailing list here.