Long Live the Hyper Real Flesh and the old joke – Canberra to Adelaide
Robin Ince's Blog
At midnight in Adelaide, after watching Professor Cox on Q and A, I made the bold decision to watch an old documentary about Roy Chubby Brown. He is a different sort of oddity to me. He has a more abrasive cheek and charm and some silliness too. Then, he gets onto race jokes, but they don't seem to be jokes at all. It is just Daily Express nastiness, and rather than get laughs it gets caterwauls of vicious agreement from the stalls. It is a peculiar thing to watch a man dressed in such splendidly ridiculous costume, with such a plump face of mischief, deliver such a hatred on stage. I don't think Roy Chubby Brown thinks of it as hate, but the expression on some of his audience's faces is disconcertingly aggressive.
Who will I watch in Perth?
Probably Max Wall, a great of music hall and Beckett and a lovely face for a portrait, too.
(also, watching Colin Crompton is beautiful walk through post war cultural changes. He also tells my favourite hoop and stick joke)
Monday is a travel day. Brian travels to Sydney for Q&A and the rest of us will travel to Adelaide late in the afternoon. After the usual workout of pain mixed the hope of the loss of the process of jellification that comes with middle age, Steph and I go to the National Gallery.
It is a great monument to brutalism and beauty. The design allows you to get confused and lost, but contentedly lost as the walls of your mistaken destination have Monet's Water lilies or Auerbach's Primrose Hill or Sidney Nolan's Ned Kelly series.
Not much time to get lost on this occasion, so it is straight to the current main exhibition, Hyper Real. Hyper Real is a series of figures, some naked, some mutated, some fairy tale delightful, some disturbingly reflective of the problems of being human. When we arrive, a school party are having Patricia Piccinini's near life size model of a man holding a Blobish fish in his hands. Her work is for the love of "monsters". Beautifully imagined love and delight at flesh that is not as we imagine it should be. The little girl smiling with delight at the approaching at the hybrid human baby/sloth toed being (The Welcome Guest) ,the boy affectionately sleeping with a grandmotherly, mammalian mermaid (The Long Awaited).

In less fantastical form, Sam Jinks' creates a touching figure of an old woman in a night dress hugging a new baby, its excess wrinkles of flesh there to give space to grow into, while her wrinkles of a skin that will be departed. Embrace by Marc Sijan has a similar effect, whilst his figure of an old woman, battered feet and a face that has seen too much of a wrong life seems to move. The eyes allowing you to stare into hopelessness. I am always fascinated at how the act of staring at such realistic skin leads to the mind creating an illusion of movement because that is what the mind is expecting. How can something so real be so still? Ron Mueck's old woman in a bed disconcertingly captures that grey skin and slack mouth that means the end is very close.
Then, we ate celery at another airport and arrived in another city. A few beers, talk of Judas Priest, Q&A, Chubby Brown, sleep.
I am back to UK soon to continue my solo tour on art, death, love and physics – all across UK and beyond. Details HERE.
The Monkey Cage book – How to Build a Universe… part one – is available now.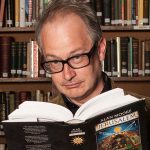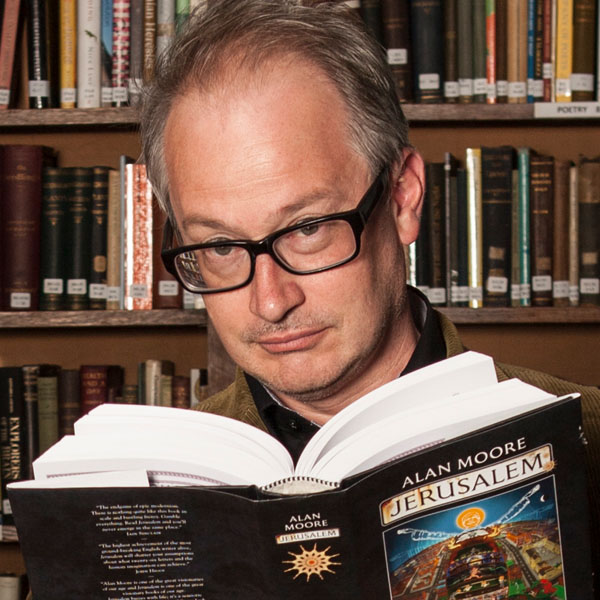 Robin Ince is a multi-award winning comedian, writer and broadcaster.  As well as spending decades as one the UK's most respected stand-ups, Robin is perhaps best known for co-hosting The Infinite Monkey Cage radio show with Brian Cox.  For his work on projects like Cosmic Shambles he was made an Honorary Doctor of Science by Royal Holloway, University of London.