Comedy More Complex Than Physics – Day 4 of Brian Cox Tour
Robin Ince's Blog
I wake up at 5.10am, relieved that I have managed to fall asleep.
The night before, Brian eats a large piece of ravioli with a runny egg yolk inside, he is intrigued.
It is pasta with a hint of Eraserhead.

I lie in darkness for a while, then read Bomb Culture by Jeff Nuttall.
"Jazz is exactly the appropriate remedy because it destroys the double standard and artificial anxiety through being, as it is, the eloquent articulation of the inadmissible."
I remind myself that I must learn to love jazz. I get a similar feeling when I read Geoff Dyer's superb But Beautiful. I read a Vanity Fair interview of Kate Mckinnon, but it is one of those interviews about the interviewer not the interviewee. It is almost entirely about the interviewer's reaction to sitting with McKinnon.
"And it's immediately apparent to me that I am going to have to approach her slowly, carefully, no false moves, and that even the slowest, most careful, and false move free approach might not work. She could still get spooked, run off."
I suppose Vanity Fair doesn't really care about the words as long as they have that all-important Annie Liebowitz photoshoot.
I think she was hoping to become friends. I tried that once with Wayne Coyne. It didn't work. He had little interest in my small talk about the 1964 movie, Santa Claus Conquers the Martians.
"You're not very good at it, are you? Life, I mean," says Brian Cox. He's probably right. I am a clumsy, tense, hyperkinetic thing.
Steph takes us to our workout. I do not wear my cardigan for the weightlifting, which may come as a surprise to some. I do not even own a sports cardigan. I may well start a range, elbow patches with go faster stripes. I enjoy working out, which comes as a surprise to me.
Once at the venue, Brian is in charge of ensuring the nebulae look magnificent and fit the screen, and I am in charge of creating the audience walk in and walk out playlist. It must have some semblance of being scientific which allows me to sneak in Nick Cave's Higgs Boson Blues and Rings of Saturn, as well some Public Service Broadcasting, Stargazing by She Makes War, Jane Weaver's Modern Kosmology and Bill Fay's Cosmic Concerto (full playlist will be posted shortly for the benefit of those who asked).
In a moment of quiet, I read from a collection of Nick Cave interviews which ends with his magnificent quote of gothic hair care, "I'll dye til I die".
Some time is spent editing a Noel Fielding interview for my upcoming book.
"I went on stage with Kasabian dressed as Vlad the Impaler. I walked on at Glastonbury at the start of their encore, for one of their favourite songs, and I had to leave straight away afterwards to film 'the next morning, and I didn't have my phone and I had 4 hours in a cab and the driver didn't speak English , I was so full of adrenaline , ready to burst, I was literally jumping up and down…".
Brian eats more ravioli before the gig, he is disappointed that this ravioli fails to be Lynchian.
I think the gig goes well. Some people leave excited by the size and fragility of the universe, others leave with the taint of existential anxiety that can occur with cosmology and talk of the inevitability of a lifeless universe.
Later, we meet someone who has a tattoo of a spaceship that Neil De Grasse Tyson drew on her wrist. A young man of eleven explains that he understood Brian's physics, but not my jokes. I explain that this means my gags are more complex than Hawking radiation equations. I don't think the 11 year old buys it.
We are recording a series of podcasts in tour, including ones with some of the questions we didn't have time to answer on stage. They are HERE.
Monkey Cage book is available now.
I am back on UK solo tour next month – Folkestone, Bordon, Totton and on to Belfast, Glasgow, Exeter and many more places. Details HERE.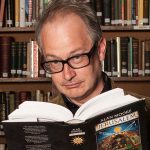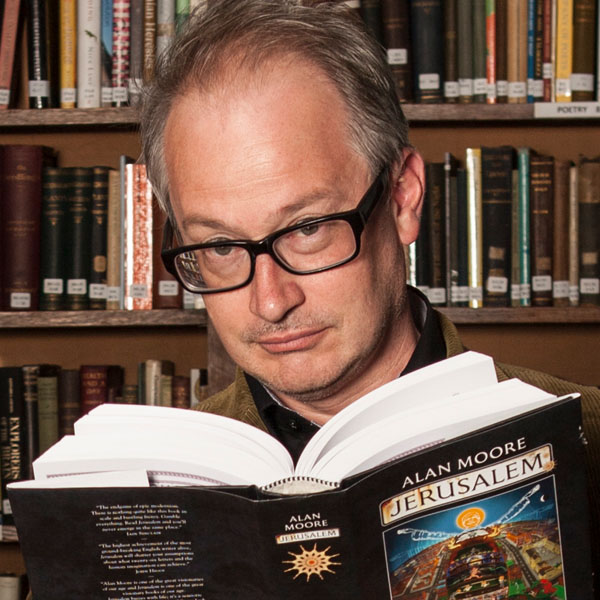 Robin Ince is a multi-award winning comedian, writer and broadcaster.  As well as spending decades as one the UK's most respected stand-ups, Robin is perhaps best known for co-hosting The Infinite Monkey Cage radio show with Brian Cox.  For his work on projects like Cosmic Shambles he was made an Honorary Doctor of Science by Royal Holloway, University of London.