The Skin Becoming Conscious with the Shock of Sportswear Enveloping it - Day 7 Tour Diary
Robin Ince's Blog
Today is the first day a stranger has ever said to me, "Have a good workout".
Things must be changing. Hotel gyms were once mythic places, but the new regime of cosmology and weightlifting is in place now.
Unfortunately, I have to stop after a few weights as I can't find the control to change the gym TV from the Fox News channel. Some people have told me Fox News is useful in such situations as the anger works as a motivating force, but it just incites self disgust at being human that leads to binge eating marshmallow heavy cereal.
I had forgotten just how toxic it was. Another reminder that the move from a passion play or dancing bear once a year in the village square to a TV in every home may not have been so good for the longevity of civilisation after all.
Today started at 5am in order to make the 815 flight from Brisbane to Auckland.
There was no loungecast recording in Brisbane airport due to general grogginess. Grogginess is not conducive to effective explanation of Hawking radiation.
We will get to the unanswered question from Alex (7), "what evidence for the big rip" and Lauren's "Are you concerned about the amount of people that think the earth is flat?", as well as other unanswered questions from the Brisbane audience, in a day or two.
After some yoghurt, I settle in to a reading mode.
Today, it is Nick Cave's The Sick Bag Song.
"I saw a sick man pick up his instrument and be well" , he writes of watching an aged Johnny Cash.
His food criticism work should be further encouraged, too.
"As he serves up a pretzel as big as a human head."
Then, it is Susan Blackmore's updated Consciousness: A Very Short Introduction.
"How can some cells give rise to subjective experience and some not?"
Dave Eggers' interview with Chimamanda Ngozi Adichie.
"'it is a cannibalistic ethos,' she says about America's left. 'It swiftly, gleefully, brutally eats its own. There is such a quick assumption of ill will and increasing sanctimony and humourlessness that can often seem inhumane. It's almost as if humanity gets lost and what matters is that you abide to every single rule of the handbook of American liberal orthodoxy."
And finally a short piece on Rainer Werner Fassbinder from QAGOMA's artlines magazine.
"I'd like to be what Shakespeare was for theatre, Marx for politics and Freud for psychology: someone after whom nothing is as it used to be."
Reading eyes become bleary, but screen eyes are still functioning, so I turn to a screen and watch the first sixty minutes of A Ghost Story. It is a wonderfully silent and meditative film. Long slow, wordless scenes of pie eating induced by the incomprehensibility of loss, slow and gripping.
Once in Auckland, our very pleasant driver tells us of the demise of the one tree on One Tree Hill, population statistics and where the best Snapper is to be found.
They go to box on a hill, I go to the small hotel gym, hoping no one else is there. Tracksuit trousers still make my legs itch with confusion, the skin becoming conscious with the shock of sportswear enveloping it.
Then, we go to another fine restaurant. Brian scrutinises the wine list with the tenacity of an LHC scientist examining a particle collision, thought the reward will be more immediate. Unable to narrow down the desserts he desires, he decides we must order all of them and share them with long spoons.
The adventure is like Coogan and Brydon's The Trip, but with Dolph Lundgren and Stan Laurel.
The Infinite Monkey Cage book is out now in Australia, NZ and UK.
Once back in UK, I will continue my solo tour on art, death, love and phsyics – first dates are Bordon, Totton, Dartmouth and then in to 40 or more.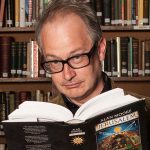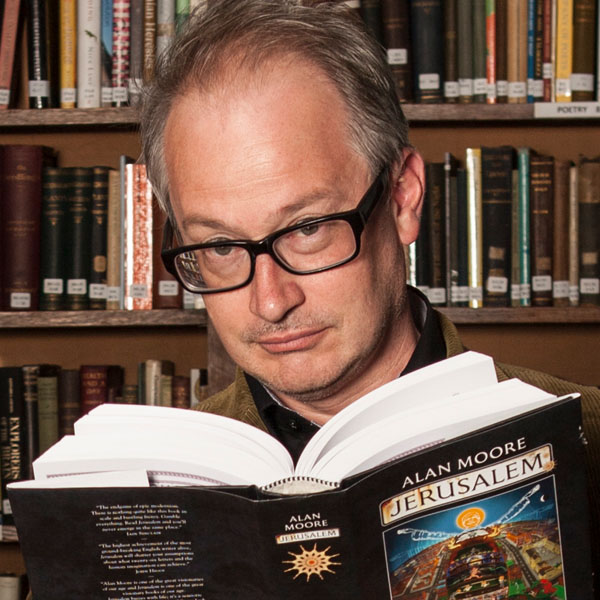 Robin Ince is a multi-award winning comedian, writer and broadcaster.  As well as spending decades as one the UK's most respected stand-ups, Robin is perhaps best known for co-hosting The Infinite Monkey Cage radio show with Brian Cox.  For his work on projects like Cosmic Shambles he was made an Honorary Doctor of Science by Royal Holloway, University of London.