Drained of Pudding in the Oxygen Tent – Tour Diary Day 8
Robin Ince's Blog
Monday – Auckland
Breakfast.
Gym.
Quick foray to Auckland Art Gallery.
Look at Frederick Goodall's The Finding of Moses.
"Many Victorian secretly relished displays of , so long as they were legitimised within biblical and historical subjects."
"Eileen Agar refused to adhere to just one modernist school of thought." Now I knew that, I would have to look at her Tree of Knowledge.
And there were also morbid paintings of the seeming inevitability of youthful death in Victorian times with Frank Bramley's For Such is the Kingdom of Heaven.
"Her unhealthy pallor suggests death may be waiting to swoop."
One of my favourite pieces in the gallery is Campbell Patterson's video art series "Lifting My Mother for as Long as I Can". It is just that. Campbell, year after year, sometimes stood in front of energetically patterned curtains, sometimes not, seeing how long he can hold his mother in his arms for. They look like they are having a great time doing it.
I buy ten postcards, two stamps and a magazine about the latest in New Zealand art.
The others are off to eat ice cream on picturesque beaches, but I decide I really need to do some work on my book, "I'm a Joke…and So Are You" (subtitle to be confirmed). I edit the first chapter yet again. I may not be satisfied, but I am not distraught. I move on to chapter two. Two paragraphs in, I decide an attempt at an afternoon snooze may be more productive.
It's time for another fine meal in the evening, watching Brian work out the complexity of the wine (if you are at a wine tasting, the best way to bluff it is to say, "I'm getting a hint of burnt toffee, and is anyone else getting buttery mash?"). We talk about the parlous state of politics. Brian's problem is that he thinks people want to be reasonable.
If only everyone hankered after an existence defined by equations like he does.
Unable to decide on desserts, Brian decides we must eat all of them. The ginger creme brulee wins.
We walk to the hotel where Brian will be placed in his oxygen tent and have the tap attached to his navel that drains him of anything that may potentially turn to fat in his tummy over night.
We still have gigs in Sydney, Canberra, Adelaide and Perth.
Back in UK, I'll be returning to my solo tour on love, death, art and physics. Dates HERE.
Main image is of Campbell Patterson's Lifting my mother for as long as I can (2012) | Auckland Art Gallery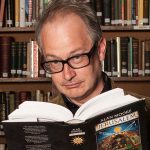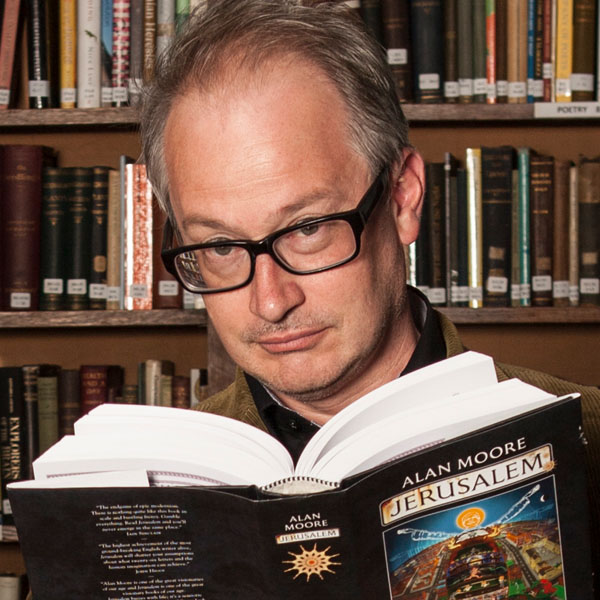 Robin Ince is a multi-award winning comedian, writer and broadcaster.  As well as spending decades as one the UK's most respected stand-ups, Robin is perhaps best known for co-hosting The Infinite Monkey Cage radio show with Brian Cox.  For his work on projects like Cosmic Shambles he was made an Honorary Doctor of Science by Royal Holloway, University of London.