Knees Crack in THX – Brian Cox Australia Tour Diary 1 – Singapore Stopover
Robin Ince's Blog
It's Brian Cox Tour accomplice time again. Look, here's his face.
My functions change for the next three weeks.
Firstly, I am barely a father.
Touring the Southern hemisphere, I become a Skype dad.
I am a selection of tardy postcards, most arriving on the mat after I have already trodden on it on my return.
I would not travel away and alone for fun anymore.
My son grows and I cannot squander those days before his independent mind strikes out.
From those first points of observable basic word forming and coloured block building personality, it feels like each further stage of development would be the step too far. At each new personality you think, is this how they should be preserved forever?
But as the next stage implements itself, as the hand is held less regularly on the hill up to the school and eventually not held at all as they strike out alone, unaccompanied and confident, as the narrator duties are no longer required at book at bedtime, we get used to it…for now.
My performance function changes, too.
On a break from solo tours and in someone else's spotlight, my wings are clipped a little and rightly so. I am not free to take off on any tangent that takes my fancy. I have duties.
I am the magician's assistant to a very logical magician.He makes things appear and disappear by equation rather than sleight of hand.
I am the rickety, knitwear bridge between him and the audience.
I am the brief breaks before your mind loses its breath with all that cosmology and gets a stitch.
A day stopover in Singapore, and I lie awake at 5am reading depressing pieces in the online Guardian about skullduggery involving malevolent money that may be behind television celebrated and television elevated figures of far right. Poor Mosley just got his timing wrong.
I remember the insomnia years and how they chipped away at my sanity, but tonight's sleeplessness is for a reason.
I wake up at 945am, this is good as waking up means I have slept.
An odd omelette, but good coffee, and then to Professor Cox's room to ruminate in final slides, fade ins and fade outs of ethereal music, and some brief contemplations on the heat death of the universe as usual.
You don't stay as age evasive as the Professor without an exercise regime. It's too late for me to evade wizen-facedness, but I join in with some weights and squats and startle the room with the surroundsound of my knee cracks.
I type and retype a passage involving a faintly hostile Jungian for my next book which, despite having hundreds of words cut a day, never gets shorter.
It's time for another plane. I don't sleep, but watch Twin Peaks instead, hoping to fool myself into thinking I am asleep and dreaming.
As we will be in a lot of airport lounges, we have decided to record a series of Loungecasts. Number one is Singapore, with more talk of Twin Peaks and the heat death of the Universe.
Some Australia shows still have tickets available. In NZ, Auckland is sold out, but some available for Wellington.
Once back in UK, I return to my solo tour – Dartmouth, Bordon, Totton and about 40 more incl Belfast, Glasgow and Exeter.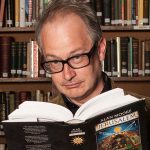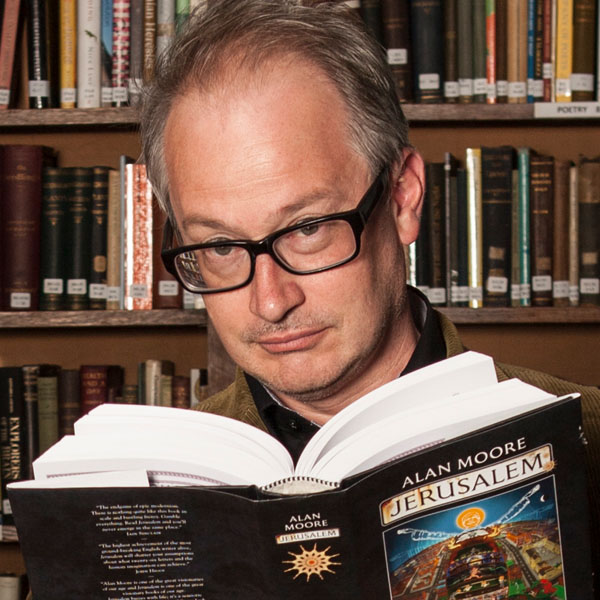 Robin Ince is a multi-award winning comedian, writer and broadcaster.  As well as spending decades as one the UK's most respected stand-ups, Robin is perhaps best known for co-hosting The Infinite Monkey Cage radio show with Brian Cox.  For his work on projects like Cosmic Shambles he was made an Honorary Doctor of Science by Royal Holloway, University of London.
Picture copyright CBS television