Bullwhips and belligerent sleeplessness – Brian Cox Southern Hemisphere Tour Day Two
Robin Ince's Blog
Day Two – Sydney
I am sure if Professor Cox hadn't suggested Melatonin was a placebo then none of this would have happened.
Okay, I'm not sure.
If there is one thing you learn from working with a physicist it's that certainty is highly unlikely, it's one of the few certainties.
Unsurprisingly, on a jaunt like this, my sleep over the last 72 hours has been haphazard at best and non-existent for the last 24 hours. I had almost forgotten the peculiar sensation of forgetting how to sleep.
Comfy bed – check
sense of exhaustion – check
ability to join Nemo in Slumberland – … uh oh, there is some kind of operational fault.
And so you remain relaxed for the first four hours, every now and again changing the alarm time thinking seven hours sleep really might be possible, then on the cusp of dawn you go a little bit crazy and a sense of melancholy, loneliness and self-destruction take over.
Then, it's daylight and you resign yourself to a reasonably wasted day staggering with glimmers of hope when microseconds of energy allow you to quicken the pace..
We arrived in Sydney at 7am.
I got a couple of hours sleep and then went for banana bread and monochromatic eroticism at the Gallery of New South Wales.
As usual, my Sydney gallery companion was Carolyn, who I wrote the dance musical movie, Razzle Dazzle with some years ago. It had a cameo from Leo Sayer in it.
Last time we were there, the exhibition featured the calligraphy of Andy Warhol's mum, this time it was a retrospective of the work of Robert Mapplethorpe. There were many charismatic images of Patti Smith, some eroticised orchids (though orchids do most of the work themselves), as well as images of bodybuilder Lisa Lyon, the famous self portrait with bullwhip up arse, and that ghostly portrait of Mapplethorpe, ill and with skull cane, facing his too soon death from AIDS related illness. .
I think Mapplethorpe was the first exhibition Carolyn and I went to in late 80s London at the National Portrait Gallery. At that time, AIDS was a killer. Looking on these walls, you wonder who lived to old age and who was cut down with their story barely half told. There's Cookie Mueller, a use also to Nan Goldin and John Waters, dead at 40.
Amongst the carefully choreographed images, one that startles is an image of a bruised woman.
Mapplethorpe spent a night with Dennis Hopper and his partner (apologies for failing to note down the name, my art book scribbles were scant in jet lag state). Returning the next morning to photograph Hopper, instead he found his partner, bruised from Hopper's brutality. It is a strak shot among so much composure.
It is also worth a visit for the Passion and Procession exhibition of Philippines art, a captivating collection of religious iconography, twisted branches of life and expertly cluttered collages of objects with purpose.
Back to the hotel and a few minutes to correct one of the multitude of paragraphs that need correcting in my next book.
Then, Brian, Steph and I were taken to a very, very good restaurant by our bon viveur producer, Simon. By the end, the effect of the vineyard had Brian contemplating the possible morbidity of his new death of the Universe show, but with one final swig, we decided that the end may seem inevitable for the molecules of the living and pretty much everything else, the message was positive. Some of you will find out in Australia and New Zealand over the next few weeks and in the UK in 2019. I won't spoil the ending, suffice to say there is one.
Then, the good day ended with a bad night. GK Chesterton wrote that lying in bed would be perfect if you had a coloured pencil long enough to reach the ceiling, but it would be even more perfect if you could sleep in the bloody thing.
Monkey Cage book is out now – there will be copies available at gigs (not in Australian bookshops yet) and they should be in bookshops across the UK.
We are recording a series of podcasts in airport lounges we sit in, the first one is here.
Once back in the UK, should I live, I'll be continuing my solo tour in Folkestone, Bordon, Totton, Glasgow, Belfast and many more towns. Details HERE
Salt has been freshly rubbed, as I finished typing, my alarm went off to tell me it was time to wake had I learnt how to go to sleep.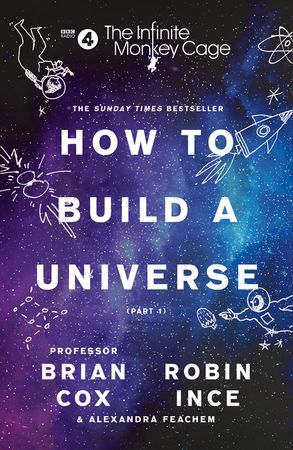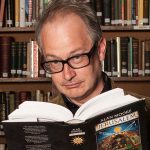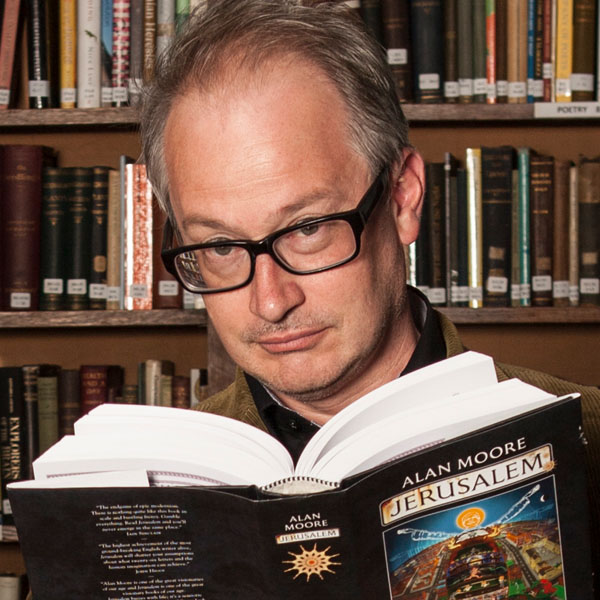 Robin Ince is a multi-award winning comedian, writer and broadcaster.  As well as spending decades as one the UK's most respected stand-ups, Robin is perhaps best known for co-hosting The Infinite Monkey Cage radio show with Brian Cox.  For his work on projects like Cosmic Shambles he was made an Honorary Doctor of Science by Royal Holloway, University of London.
Patti Smith image copyright Robert Mapplethorpe