Crowd Surfing the Gravitational Waves is Forbidden… and a Transformative Exhibition - Tour Diary Day X
Robin Ince's Blog
3:45am alarm.
Relieved again that by being woken by an alarm that must necessarily mean I have been asleep.
Brian has a lovely long lie in until 430am. Should his beauty sleep be too truncated, that can have ramifications for ticket sales and TV work.
The rest of us go to the airport with 14 bags to check in.
I read a copy of Bookforum that has been haunting my hessian bag for some time. I read about a biography of Ernest Hemingway. I think, "Hmmm, I really must read more about Ernest Hemingway" and just before I order some staggering volume, I remember that my house is filled with unread books I was inspired to buy due to well-written reviews when really I only wanted an extra thousand words.
I read about the diaries of Susan Sontag – "the psychic enmeshment deepens after reading syntactically peculiar passages like these"
And of Diane Arbus's sexual adventures – "But Arbus was exceedingly strange and exceedingly free, intent on pursuing her attraction to seediness (you can smell the dank motel rooms in her photographs) and determined to face down her disgust."
I read the Fortean Times obituary of David Jones AKA Daedalus – "he posited rambunctious ghosts could be thermodynamically exorcised by exposing them to an open microwave oven."
I draw close to finishing Nick Cave's The Sick Bag Song and Jarett Kobek's i hate the internet, both of which I would effusively recommend, the kind of books where there is no room for subjectivity, if you don't like them, then you are wrong.
Once my brain sags, I turn to the plane screen and watch the end of A Ghost Story and the start of Wonder Woman.
Today is a three breakfast day, possibly my first.
We eat breakfast in the lounge.
We breakfast on the plane.
We eat breakfast when we arrive at the Sydney hotel.
Breakfasts spread over six hours is a good idea.
The rumours are true, breakfast really is the most important meal of the day, especially if you have it three times.
Brian will almost trump this in 48 hours time when he has a three pie lunch in Goulburn.
He is sinewy and sharp. I am soft and edgeless. It must be the burning of calories that comes with thinking about Hawking radiation. I think about quantum indeterminacy for a while, but I am as round after as I was before. Maybe I'll try to understand a Roger Penrose book while I am on a treadmill.
A snooze, then a walk to Sydney's Museum of Contemporary art for an exhibition I know nothing about. I enter ignorant of Pipilotti Rist and leave in love. I feel as excited as I did when I saw the Robert Rauschenberg nearly a year ago. Everything about it makes me delighted.
The undersea projection accompanied by a strained and then furious version of Chris Isaak's Wicked Game.
The too big sofa to sit on and too big remote control to change the channels of her early work that makes you feel like Stan and Ollie playing kids on oversize furniture in Brats.
The joy of being taken back to early days of video art and the excitement of the 1980s accessibility of cameras and rudimentary editing equipment that ignited a new possibilities of fucking about.
And then the rooms, the rooms that were illuminated and enlarged by projections of delight and colour, and make sure you look at the hole in the carpet.
One room looks like the final room in 2001: A Space Odyssey if it had been used for a photo shoot for a Littlewoods home furnishings catalogue that was projected on by Derek Jarman, but that doesn't tell half the story which is both Wizard of Oz-ish and Twin Peaks-ish and also bursting with originality, too.
I wanted to return to it, but time ran out. I am trying to replay it repeatedly in my mind so I don't lose it.
Then, I spent the rest of the day telling everyone I could see that they must go to the MCA to see this thing of ethereal beauty and fecund imagination.
The Horden Pavilion gig was fun though it was a pity they took down the signs forbidding crowdsurfing before we began. I liked the idea of it driving rebellious theoretical physicists to surf the gravitational waves.
I am returning to UK to do my show on art, death, love and physics soon – Folkestone, Bath, Exeter, Glasgow and most places that will have me.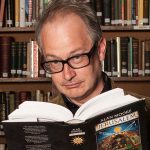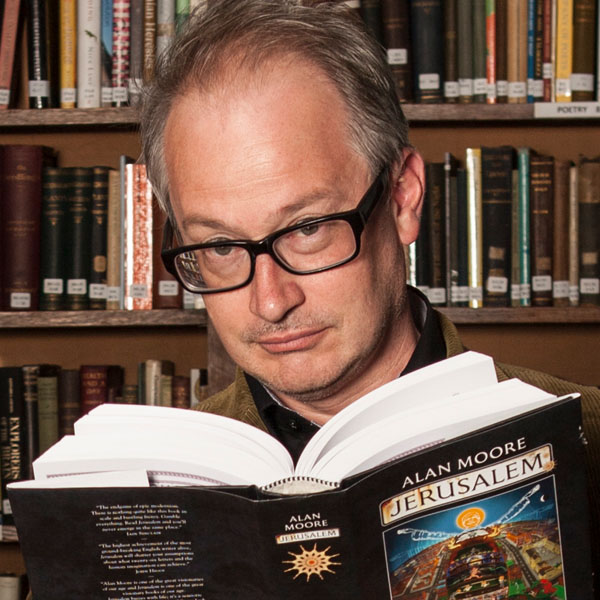 Robin Ince is a multi-award winning comedian, writer and broadcaster.  As well as spending decades as one the UK's most respected stand-ups, Robin is perhaps best known for co-hosting The Infinite Monkey Cage radio show with Brian Cox.  For his work on projects like Cosmic Shambles he was made an Honorary Doctor of Science by Royal Holloway, University of London.