Day One of 100 Bookshops
Robin Ince's Blog
The 29th September – Day One of  Book Tour. Arriving in Euston, my thought was, "my god, what have I done!"
I am adept at alienation and it was one of those days where he forecourt seemed foggy with the smell of that jovial sneering that the English are so good at. The cognitive dissonance needed to try and balance what is really going on in this country versus what many might wish to believe is happening seems to be manifesting itself physically in the stances of some.
It was busy and I am aware that for this book tour I am likely to be using over 180 trains, from mainline to branch line to end of the line. I am on my way to Wigtown, a seven hour journey. The last time I violated, I spent the last 90 minutes of that journey in a car with Kenneth Baker, the former education secretary who was immortalised as a slug by Spitting Image. I thought of those days of marching against Clause 28 and he told me his theories on education. The Marxist cartoonist Martin Rowson told me there was much to like about him and he could certainly run intellectual rings around the current festering, greedy lickspittles that currently warm the wood of the government benches.
It was a busy train and I decided to occupy the vestibule area rather than mix with all the unmasked. I need to be careful if I am to do some gigs and get on so many trains. I had nearly 18 months of not being able to do my real job and I want to avoid jeopardising it all as much as possible.   I occupied the vestibule before the pandemic too. It smells less of farts and salt & vinegar and you don't have to listen to whatever Netflix series someone is watching on their phone. I happily stood until Carlisle and had a friendly chat with an infuriated train cleaner who had to deal with an overstuffed bin. As he tried to create order, a scattering of grapes rolled out and he swore at each slippery juice bubble. He turned to me and said, "come the revolution…". As chance would have it, I was reading a book that had just name checked Bertolt Brecht's red grape theatre group and this led to us talking about The Lotus Eaters, Billy Bragg and the joy of going to a record shop on Saturdays and hoping you had enough to buy an album. The book was Oliver Double's Stand Up. I was reading it as revision for the Linda Smith lecture that I am delivering at The Gulbenkian Theatre in November. I also read Gary Lachman's biography of Colin Wilson, Beyond the Robot, and began Ruth Ozeki's latest novel (warning, it led to me writing another of my "poems").
The last vestiges of my alienation dispersed somewhere north of Oxenholme as I looked out of the window at wrecks of shepherd huts on the Lake District hills. Sometimes, I look out of the window and thing how idyllic it would be to be in that landscape and hen realise that I would soon be cold, lost, hungry and snared by a bramble bush.
Officially, this isn't a journey to day one of my book tour. In my rules, that starts on the day of publication, when I will go and sign some books at the bookshop of my childhood, The Chorleywood Bookshop. But, as I am up to 111 bookshops for my 100 Bookshop tour, rules are made to be broken.
Despite the length of journey, I am always pleased to go to Wigtown. As well as the number of bookshops, it is also nearby to the locations of The Wicker Man, so the footsteps of virginal Sergeant Howie are never too far away.
This will be my first live event about my new book, The Importance of being Interested. It was also the location of the first event about the horror anthology I complied with Johnny Mains, Dead Funny, and the first for I'm a Joke and So Are You. Each time, I have been fortunate to be in conversation with Lee Randall who is a terrific interviewer. In 2018, she had to deal with an unusual onstage incident, at least for me. She asked me to say a little bit about the car accident I was in with my mother when I was a little boy and I suddenly burst into tears. You keep something in for 45 years and then it all comes out. I was mortified of course but also aware that if I made a joke of it I was dismissing something important and something that might have also connected with other people. During that tour, there were a few occasions where someone opened up about something suppressed and the conversations I had were an education and part of what also became an early stage of something in my mind that I think I may be dealing with.
I will aim not to burst into tears during tomorrow/s conversation or, by the time I get to my fifth book, it will be expected by the Wigtown audience.
I write this on a train going into Scotland, everyone is masked now and the vestibule offers little hope of conversations about Peel sessions, so I have finally sat down.
————————————————————-
Next live book gig – The Laugharne Weekend 1st – 3rd October
Next online book gig – In Conversation with Tim Minchin 4th October 7.30pm BST. Watch for free here.
Pre-Order signed and dedicated copies of The Importance of being Interested here.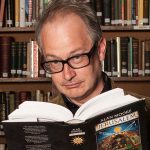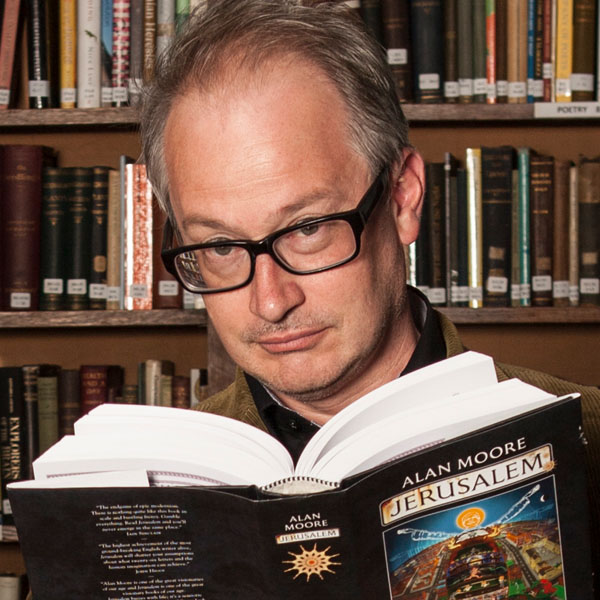 Robin Ince is a multi-award winning comedian, writer and broadcaster.  As well as spending decades as one the UK's most respected stand-ups, Robin is perhaps best known for co-hosting The Infinite Monkey Cage radio show with Brian Cox.  For his work on projects like Cosmic Shambles he was made an Honorary Doctor of Science by Royal Holloway, University of London. His latest book, The Importance of Being Interested is out in October 2021.
If you would like to reuse this content please contact us for details
Subscribe to The Cosmic Shambles Network Mailing list here.