Day Three of 100 Bookshops
Robin Ince's Blog
Day 3. The 2nd October. This morning, I woke up with a feeling of foreboding nausea as I realised that my book is out in five days and there is nothing I can do about it.
I also had a pain in my side that I immediately diagnosed as pancreatitis and my mind played me various scenes and outtakes of a doctor telling me that I would be dead soon.
Nothing unusual there.
I arrived at Laugharne on Thursday and had dinner opposite Henry Normal, whose return to poetry in the last five years has created many silly, sweet and sad words to Radio 4. We talked of why performers perform and people we may have discovered are not so nice, but who we make allowances for so we can continue to like their work. Spike Milligan's Small Dreams of a Scorpion – a short collection of his more serious poetry – was a great influence on Henry when he was young and I remember finding it very affecting too.
On Friday morning, I took advantage of the clearest skies I have ever seen in Laugharne, rarely have a I felt the sun on my head here, and went in Dylan Thomas's birthday walk, taking a diversion to stretch it out and passing some unpicked blackberries that were rotting on the stem, which reminded me of Seamus Heaney. I started two poems yesterday, neither might lead to anything, but I am going to try to write more, encouraged by Henry and also by finding that my most recent poem looks like being part of the next tour with Brian Cox.
I was excited to see that Jeff and Hugh had Dylan's bookshop set up when I returned from my walk and took to browsing intensely while Jeff told me stories of the supreme conjuring of Ricky Jay and a particularly vicious Oxfam bookshop manager he had almost come to blows with.
Jeff is a true to bibliophile. His deep love of books and the potential they contain is always an inspiration. I walked away with books on Ken Russell, UFOs and common sense and a 1936 volume from the Occult Book Society on Practical Time-Travel, I will tell you if it works last week.
My first event for the Laugharne Weekend was with Isy Suttie, whose novel Jane is Trying I warmly recommend. It seems like such beautifully effortless writing, a world that is a full and real from page one. We had a relaxed conversation which I hope the audience enjoyed, my hypervigilant mind sought out every hint of rustling or throat clearance and judged it to be people discontented by the interviewer.
I stayed around to watch Henry Normal's show which was beautifully relaxed, calm and touching.
It seems peculiar to see such a gentle man and think that he was also the head of a major TV production company and he must have dealt with all manner of raging executive egos.
As is often the way, I had a bonus gig passed me, so hurriedly found a copy of Christie Watson's The Language of Kindness as I will be interviewing her on Saturday, as well as Rebecca Wragg Sykes and Jeff Towns, before doing my first solo book event based around The Importance of Being Interested.
After some kerfuffle over accommodation that made me far more infuriated that necessary (I have spent much of my life far more infuriated than necessary), I arrived hyper-minded in the square and invaded the dinner of Rebecca, Christie and Nick Revell, the last person I went to an art exhibition with before the first lockdown (It was Aubrey Beardsley at the Tate, an exhibition so rich that I decided I must experience it over two visits, an easy pandemic mistake to make).
Christie told me there was no point in reading her book and we would just talk – my hypervigilant mind will be particularly vigilant during that session.
Nevertheless, I went home early and read the book anyway.
There will be no sun today, the sky is tight with clouds and I am glad over my cagoule. (Henry told me of a night at Jilly's Rock World where he and Dave Gorman where the only men in cardigans amongst a flood of leather, on my first visit, I was the only one in a cagoule. Rainwear became cosplay that night)
————————————————————-
Next live book gig – The Laugharne Weekend 1st – 3rd October
Next online book gig – In Conversation with Tim Minchin 4th October 7.30pm BST. Watch for free here.
Pre-Order signed and dedicated copies of The Importance of being Interested here.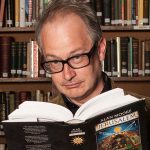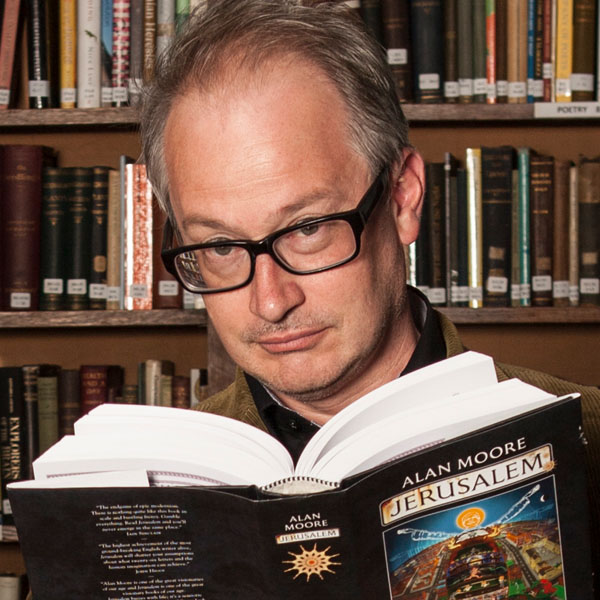 Robin Ince is a multi-award winning comedian, writer and broadcaster.  As well as spending decades as one the UK's most respected stand-ups, Robin is perhaps best known for co-hosting The Infinite Monkey Cage radio show with Brian Cox.  For his work on projects like Cosmic Shambles he was made an Honorary Doctor of Science by Royal Holloway, University of London. His latest book, The Importance of Being Interested is out in October 2021.
If you would like to reuse this content please contact us for details
Subscribe to The Cosmic Shambles Network Mailing list here.