Dreams of Imaginary fleas in Sydney
Robin Ince's Horizons Tour Diary
Last night, I dreamt I was full of fleas. However much I scratched my head, the infestation kept pouring out like a horde of itchy lemmings off a cliff.
I woke up and, once back asleep, had a horrible dream of confrontation; the kind of dream that takes a while to shift in a waking state. 
We take a walk in the park and enjoy the remarkable trees. I realise they are not remarkable to local eyes, but the shapes, like a vast bark candle that runs down from its branches, the folds for elves to conceal themselves in, the number of shapes that a pattern seeking mind can find faces, feet and portents in, delights me. 
Like good tourists, we take a photograph with the Opera House in the background and mourn the regularity in which vast ocean liners are now docking in the harbour, destroying the beautiful view that has been brought to life by the paintings of Grace Cossington Smith and the shower curtains of David McDiarmid (you'll have to go to the Gallery of new South Wales to see that).
I would like to have led Brian into the gallery to see a Tracey Moffatt photograph, perhaps her most famous work, Something More #1. The images of Something More are described by the gallery as telling "l an ambiguous tale of a young woman's longing for 'something more', a quest which brings dashed hopes and the loss of innocence. With its staged theatricality and storyboard framing, the series has been described by critic Ingrid Perez as 'a collection of scenes from a film that was never made'."
Instead, we loiter with alfresco coffee. The hours between gigs are a limbo time for productive thoughts. Brian seems very famous in Australia. When people see him their faces light up with awe and delight, a shock to see him down here. This godliness is not good as, should he start to feel deified, then such godliness will make a mockery of the laws of physics. 
Performing one show in the evening , even if it is to 8000 people, just doesn't feel like a day's work, but effectively focusing on another project is problematic. I want to start my next book. The words begin to flock, but when they fly out of me there is something not just quite right about them and they fumble and jumble and lose all shape after a few minutes. 
Mind you, I have always been adept at procrastination and maybe the jumble of my mind is the alibi. 
The ICC arena in Sydney is an impressive auditorium, reminding us of our favourite UK arenas in Glasgow and Leeds. There is great energy in the room and Brian's delight is illustrated by a joyful, sometimes laughter filled, delivery of the cosmology. One man to the right of us is particularly jocular in his reactions. It feels like a very celebratory evening, even ion the death of the universe is hinted at. 
My pal Carolyn and her daughter Blythe come along and Blythe asks Brian one of the questions of physics that the inquisitor fears may be dumb as hell but then discovers is actually probing and pertinent. 
We get back to the hotel not long after 11pm but, in these post lockdown times, we have found that much that was once open and vibrant on our last visit is now closed and empty.
Tonight's audience questions included –
What happens if one photon of an entangled pair goes through a wormhole? Is conversation of information still intact?
Do blackholes have a smell?
Hello, in terms of Schrödinger's cat, what if he closes the box and leaves and his aunt comes along not knowing what Schrödinger saw and opened the box. Is the result already decided by the initial observer or does the second observer exist in a different reality?
And
Are you a Jedi or a sith?
Also piggybacking on our hashtag, it seems there is a Portuguese evangelist –
Repent! Be holy! Turn away from sin! Messiah is coming! #horizonslive #motogp"
​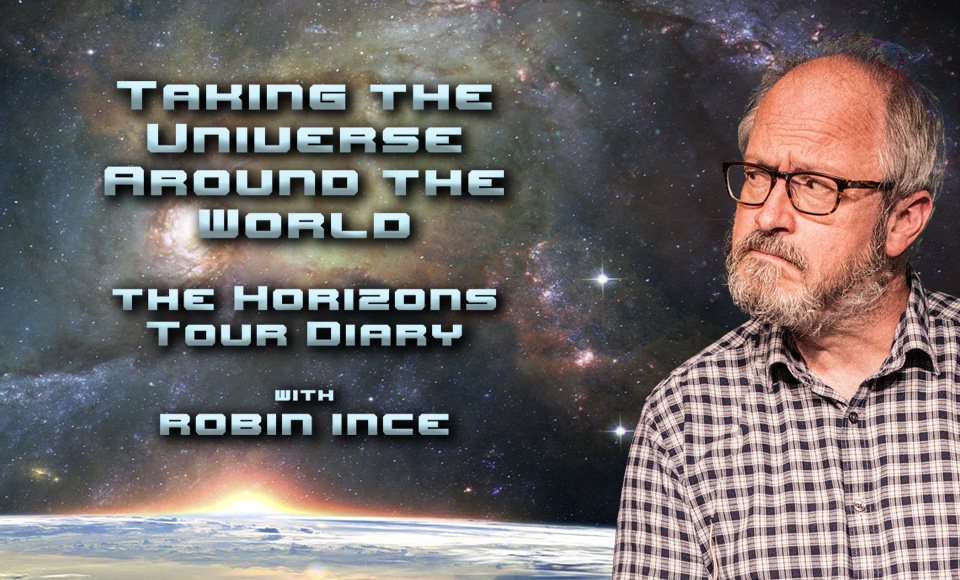 Listen to the Horizons tour podcast, Taking the Universe Around the World HERE.
Bibliomaniac is available for pre-order now at cosmicshambles.com/shop with exclusive art cards.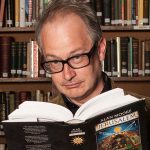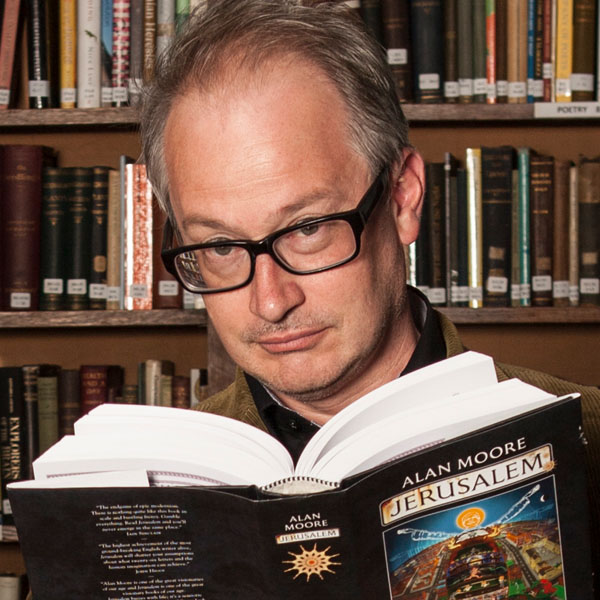 Robin Ince is a multi-award winning comedian, writer and broadcaster.  As well as spending decades as one the UK's most respected stand-ups, Robin is perhaps best known for co-hosting The Infinite Monkey Cage radio show with Brian Cox.  For his work on projects like Cosmic Shambles he was made an Honorary Doctor of Science by Royal Holloway, University of London. His latest book, The Importance of Being Interested is out now.
If you would like to reuse this content please contact us for details
Subscribe to The Cosmic Shambles Network Mailing list here.