Dreams to the Right...
Robin Ince's Horizons Tour Diary
The night before last, I dreamt of Graham Linehan, We decided not to talk about trans issues and found common ground with me talking about how great his work was. It all went fine. It was a mad dream. 
Last night, I found myself in a venue where Morrissey was playing. 
On the plane to Sydney, I dreamt that John Cleese sentenced me top 6 years in prison for a crime I didn't commit.
I am beginning to worry that Jordan Peterson will appear in my next dream and we will find common ground by talking about Jung and flying saucers. 
Sunday and Monday are non days. After breakfast, Brian and I take a walk in a clammy Singapore, the air hugs us with all the charm of being trapped in the embrace of a relentlessly unsponged armpit on the Piccadilly Line. 
We look at how much land has been reclaimed from the sea, a shopping mall that appears to be a Food of the Gods artichoke, and see all the Sunday social picnics where mango sits on pink polythene. I presume the people picnicking in the Metro are domestic workers on their day (or morning off). There are similar scenes in Hong Kong Sundays, but here there is a little more space to spread out. It reminded me of the stories of workers in Qatar who found themselves banned from almost every attractive outdoor and indoor space, from the beach to the movie theatres. Once they have built the infrastructure, their last job is to put up a sign telling them to "Keep Out!".
Brian has been staying in his favourite Singapore hotel which means our conversations have been turning to Somerset Maugham with greater regularity than usual. 
I start the flight reading more Alan Moore. I am aware that my brain will be tatty at best, and experiencing rapid entropy when I interview him at 7.30am Dunedin time. 
I am looking forward to Dunedin. It was the birthplace of Rosaleen Norton whose work I first came to know at an exhibition of Occutlure in Wellington art gallery. She was an artist combining Neo paganism and pantheism. If I cannot sleep, I will rewatch the documentary about her, Witch of Kings Cross. As she has been compared to Austin Osman Spare this will be good preparation for the Alan interview. 
​"A self proclaimed witch, Norton experienced childhood visions. From around the age of 23, she practised trance magic and, later, sex magic in various flats and squats in inner-city Sydney.
Trance magic involved Norton meditating (sometimes with the assistance of various substances, ingested and/or inhaled) and raising her consciousness. The aim was to transcend her physical body and conscious mind to experience higher forms of existence." Marguerite Johnson.
I drink two glasses of red and then try to sleep. I do pretty well. My anti anxiety pill has reduced the nervousness of falling asleep in public. I was usually hampered by the paranoia of snoring like a dehydrated Camel.
The steward asks me how I slept and when I reply, "Well, thank you", she replies that I looked like I was in a deep sleep.
What secrets did I give away?
What awful shapes and noises did I make?
We slide though security on our way to flight number 2 – Sydney to Christchurch.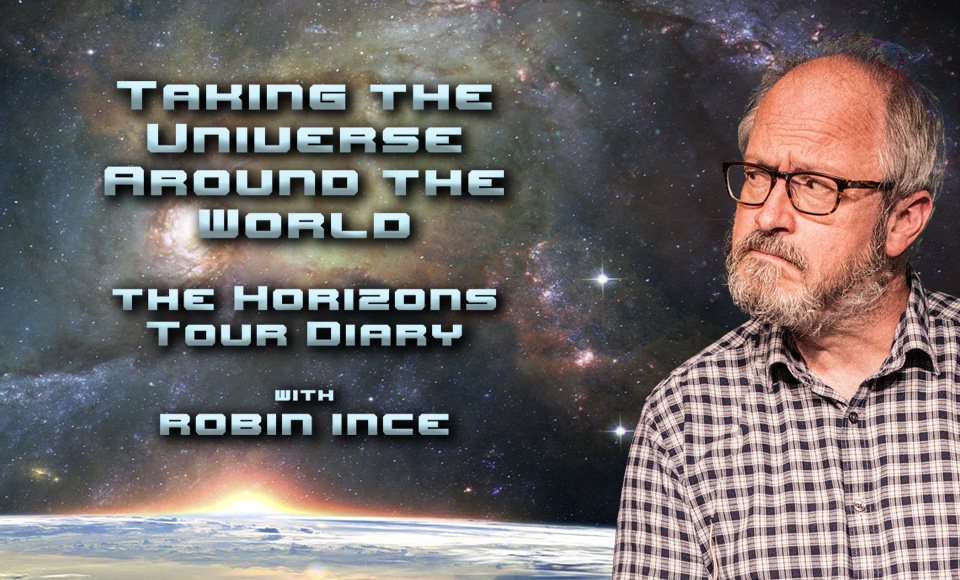 Listen to the Horizons tour podcast, Taking the Universe Around the World HERE.
Bibliomaniac is available for pre-order now at cosmicshambles.com/shop with exclusive art cards.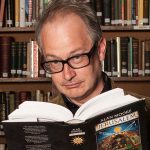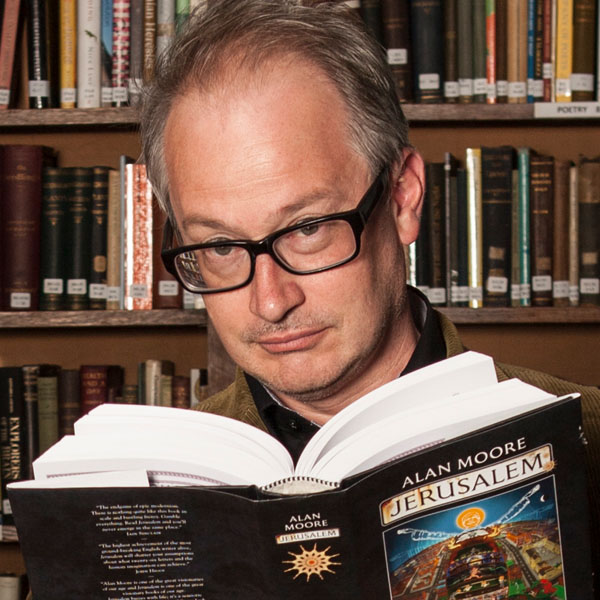 Robin Ince is a multi-award winning comedian, writer and broadcaster.  As well as spending decades as one the UK's most respected stand-ups, Robin is perhaps best known for co-hosting The Infinite Monkey Cage radio show with Brian Cox.  For his work on projects like Cosmic Shambles he was made an Honorary Doctor of Science by Royal Holloway, University of London. His latest book, The Importance of Being Interested is out now.
If you would like to reuse this content please contact us for details
Subscribe to The Cosmic Shambles Network Mailing list here.