What's so Wrong with Employing The Interested?
Robin Ince's Blog
I don't read newspapers much, so I am terribly out of touch with things that will be forgotten by next Tuesday. It is part of my anger management. I am fully aware that a newspaper's prime job is to make you paranoid, confused and righteous before luring you into a reader's offer for canvas trousers.
Today, I picked up the Observer because there was a piece about The Naked Ape and an article about Bruce Chatwin, who I have never read but know I should and probably pretended I had sometime in the early nineties. My lack of knowledge about Bruce Chatwin makes me just the person to present a BBC TV show about him it seems. Not reading newspapers, I was unaware that BBC's Front Row was coming to television and that a Radio Times interview with it's new presenters had caused a minor rumpus. I was made aware of this by David Mitchell's column in defence of his brother in law, Giles Coren. On first reading, it seems that this new BBC enterprise will take as much care and consideration with the arts as they now take with their news coverage, increasingly a post modern jape put on like a footlights review by former Oxford PPE graduates.
It seems that the presenters of the show were more than a little offhand when it came to theatre, rejecting the quality of the seats, the proximity of the toilets and the fact that some plays take a while. These are all common complaints with some truth to them, but it seems that if your first reaction to "what do you think of theatre" is "the legroom is less than adequate", then
you don't have much interest. If my primary opinion on the Tate Modern is the disappointment in their gluten free Bakewell tart, I might not really be paying enough attention to the walls.
Mitchell worries that the show off community who reacted with umbrage are being disingenuous, wouldn't they, like him, far prefer to be watched than watching? But the hosts of this show are watchers and tasters by trade, so I am not sure that has much of a point. As a show off, I would also disagree that we are all not too keen on watching others. When I took some time off my own showing off, I tried to go and see as much theatre as I could and on no occasion did I think, "it should be me up there." During the Edinburgh Fringe, performers like Michael Legge try to see as many other shows as possible.
Mitchell sees nothing wrong in these three presenters not being much interested in theatre, but aren't there some people out there who can look at a camera without squinting and say words without spinach on their teeth who really are fascinated with the arts? It is not about it being an expert, just being interested and it being at least some part of your life. I am not a scientist, but I present a science programme. Much of my life is reading about science and meeting scientists, even when it has nothing to do with making a programme and there is no hourly rate.
This reminds me of the difference between Barry Norman and Claudia Winkleman, Barry Norman was a film enthusiast, Claudia Winkleman liked films a bit. If I am reading someone on film, I like to imagine they have seen Robocop and Stalker. Reading the Radio Times interview it smacks of the fear that to like things that may in anyway be considered high brow or challenging is pretentious. I still believe people are not as dumb as a lot of TV people would like them to be. Doing my rambling, jumpy uppy downy show about art, the conversations I have with people at the bar afterwards are invigorating. At Northampton I was chatting to people from lots of backgrounds and some as young as sixteen and I don't think any of them are people imagined by the managers of demographics.
I don't care whether those at the helm are experts or keen amateurs, but I want to believe that it is more than just a job. I am a crazed idealist. There are so many presenters, and not enough enthusiasts. I suppose this is yet another Gove-ian of anti-expertise.
I am talking excitably on art, love, science and death across the UK – Salford, Nottingham, Hull, Winchester, York…details HERE
A great many interested people will be performing at the return of Nine Lessons and Carols for Godless People in December.
I would also like to make it clear that none of the above should be seen as a personal attack I hope.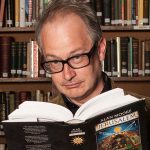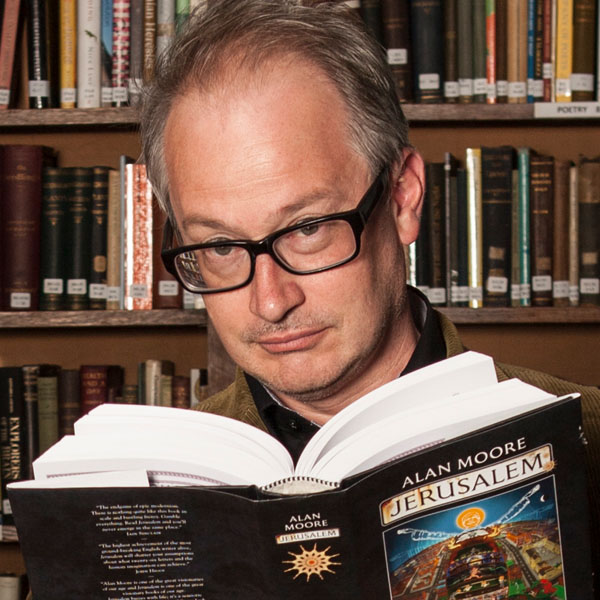 Robin Ince is a multi-award winning comedian, writer and broadcaster.  As well as spending decades as one the UK's most respected stand-ups, Robin is perhaps best known for co-hosting The Infinite Monkey Cage radio show with Brian Cox.  For his work on projects like Cosmic Shambles he was made an Honorary Doctor of Science by Royal Holloway, University of London.
Tate Photo credit: CaetanoCandal via Foter.com / CC BY
Theatre Photo credit: Foter.com