Part One of the Tour Comes to an End -
Robin Ince's Horizons Tour Diary
Last night, Brian received an audience question he couldn't answer.
A seven year old wanted to know if he knew how crayons were made. After a brief pause, he got out of it by ignoring the specifics of crayon construction and dealing with crayons at an attic and sub-atomic level. 
I like to see the face of Edgar Allan Poe, but I am not sure he suits a vest top. There is something about Poe and vests that seems too far away from a starched collar. It is like seeing a photograph of Vincent Price in Speedo trunks, there is something not quite right about it. Anyway, a man with the hair of a punk in a 1980s Michael Winner movie is wearing such a vest and Brian, Steph and I wander around Temple Square, home of the Mormon tabernacle and small latter day saints chapels. 
Brian is nervously eyeing a Mormon Bible, uncertain whether the complimentary volume really is free. Could it be a trap? Will the women who wander around in pairs waiting to engage strangers in conversation about the Latter day saint way of life place a hand on his shoulder? 
Unsurprisingly, Brian's interest in Mormonism stems from musical theatre.
My interest stems from Mick Ronson, whose parents were devout Mormons. 
I am disappointed not to be approached as I am brimful of questions. 
I go to the booth with the question mark on it and ask about the church's attitude to The Old Testament. 
"Do you believe in the Old Testament as allegory and myth or as literal history?"
I fear this has never been asked before as there is I am looked at quizzically (I am often looked at quizzically, I don't even need to open my mouth for that really).
I forget that when you have been brought up immersed in a religion, anything that questions your perspective can seem ludicrously strange. 
The answer, which I realised the moment I saw the reaction to my question, was that it is literal history. I am asked what I think of The Old Testament and go for myth and allegory while aiming not to look too much the atheist.
On this occasion, I think the Mormons imagine that it is me that the believes the most ludicrous things. I wanted to ask more and eventually get to ask about their attitudes about LGBT issues, having seen a printed sermon on the importance of family that could, if you didn't read between the lines, seem quite benign. 
We visit the Tabernacle for an organ recital and Brian still looks edgily and needfully at the pile of Bibles. Steph eventually asks and is told they are freely available, so picks one up for Brian.
He is elated.
I take one last trip to Utah Books and Magazines.
"I find it hard to pee upside down" is where the conversation is going when I start browsing. Later, it will be about a drug haul, and finally a conversation a bout a local man who couldn't score the drugs he was hooked on and so he went crazy. I don't think this is the same madman who couldn't work out how to use his bicycle that I overheard about on Monday.
I debate over the novelisation of the short-lived David McCallum series, The Invisible Man. I decide it is just a bit too tatty. My decision has nothing to do with discovering how far right David McCallum is, someone who thinks Obama brought socialism to America and Trump is "fresh air" (I was almost as shocked when I found out that John Sessions supported UKIP).
My final purchases are In Like Flint, the novelisation of the James Coburn spy spoof movie, Space 1999: Lunar Attack so Brian has something to read on the plane, a collection of Nora Ephron's columns and Natalie West's The Girls in Advertising.
"Andrea, Copywriter: She was brilliant and beautiful – and too easy to bed…
Colette, Art Director: the scars of the past had left her bitter but still vulnerable….
Nora, Junior Copywriter: She thought sex would get her what lack of talent couldn't,,,,"
I leave Utah Books for the final time, still wondering if, somewhere in there, there might have been that copy of Ernest Thesiger's Practically True, the book that remains the grail I seek.
Driving to airport, a bird poops on the car. Unsurprisingly, we are the first job the driver has after coming out of the car wash.
Now the tour has a short break, my mind can open up to other things, and I start checking through the proof of my book, Bibliomaniac. I decide who to dedicate my book to and then start being overly officious in dealing with repetitious words.
On the plane, I read Raymond Carver's Nobody Said Anything and the first few pages of Mark Vonnegut's Eden Express, but as this is the start of a break from touring, my body makes too little adrenaline and I sag into the seat and resort to Cry Macho. This proves that Hollywood can cast a 50 year old as the primary love interest, just as long as the male lead is 90 years old. It is the right sort of film for a plane, a pleasant Sunday afternoon film (though with some questionable scenes) and it is remarkable that a 90 year old Clint Eastwood can still direct and act so well.
We land on time. Towards the end of the journey, my taxi driver reveals that he wrote poetry. His wife thinks he should publish it, but he is fearful of how it might be received. I encourage him and tell him a little bit about the poem I read each night in the Horizons show. Don't worry, I don't recite it. It is my favourite moment of anything I do in the show and the positive reception to it has been encouraging throughout this first leg.
I return home to a lovely package of art from Jackie Morris whose interpretations of the natural world are utterly beautiful. She makes nature look mythical and overflowing with wonder.
I am determined to stay awake until nightfall so resort to an episode of Murder She Wrote starring Jerry Stiller, then I will start to place the ridiculous number of books I have bought on the tour so far into order of merit. Will Shock Treatment chart higher than Where Were You Last Pluterday?
Will The Flying Saucer Reader go higher than Sexy Psycho? You'll find out.
This is the end of part one of the Horizons tour blog, though there is a new episode of Taking the Universe Around the World just out.
See you again in 11 days when I fly to Edmonton.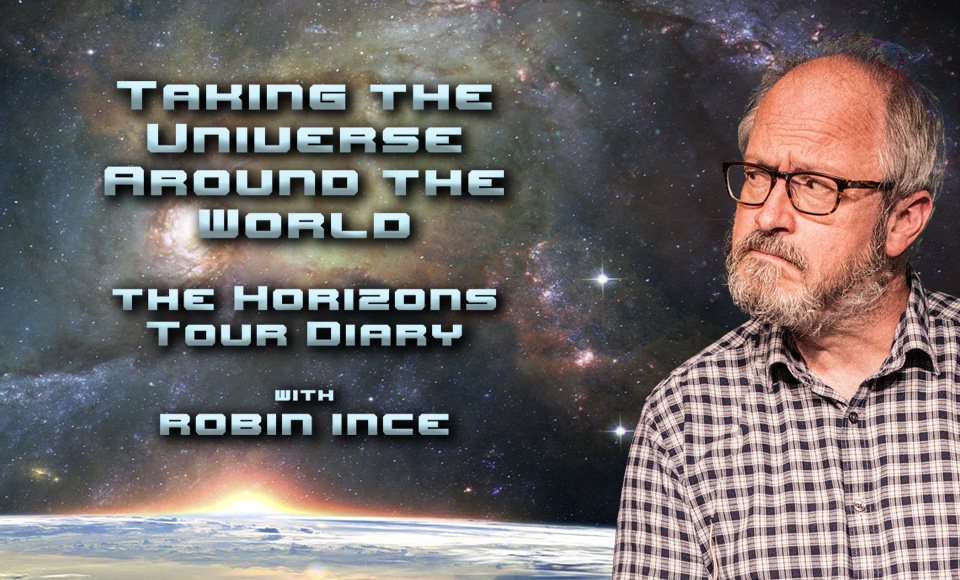 Listen to the Horizons tour podcast, Taking the Universe Around the World HERE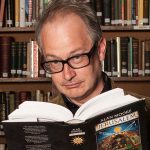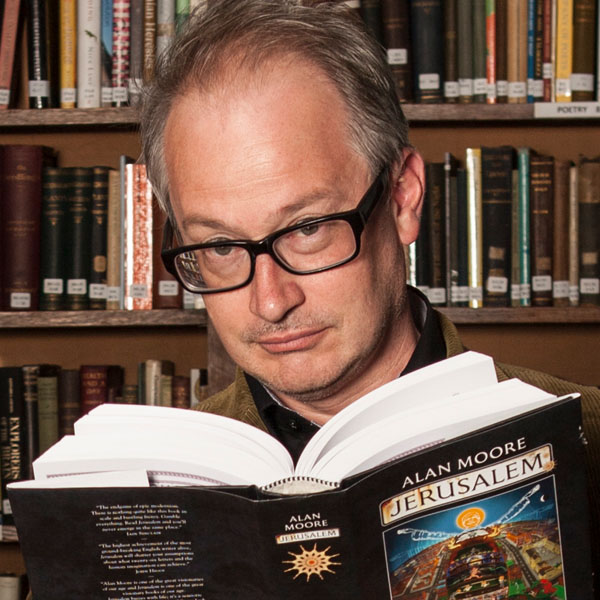 Robin Ince is a multi-award winning comedian, writer and broadcaster.  As well as spending decades as one the UK's most respected stand-ups, Robin is perhaps best known for co-hosting The Infinite Monkey Cage radio show with Brian Cox.  For his work on projects like Cosmic Shambles he was made an Honorary Doctor of Science by Royal Holloway, University of London. His latest book, The Importance of Being Interested is out now.
If you would like to reuse this content please contact us for details
Subscribe to The Cosmic Shambles Network Mailing list here.