Ending the Night With Fondue
Robin Ince's Horizons Tour Diary
I wake up a few times in the night anticipating the ghosts of the large house we are staying in, but they can't be bothered to haunt me.
I meet the Monkey Cage team virtually at midday and we discuss the series of shows we will be recording in Australia which will deal with spiders and deep space and some of the things in between. 
I had planned to exercise, something I have not done since I was broken in Dublin, but the meeting takes longer than expected and I have a meeting with a bookshop in Hull. 
I listen to the rail workers in my carriage discuss various nuisances and also the two minute silence for the Queen and how it will be managed on the rail network – "If they are really bothered they wouldn't be on a train then in the first place". Our Liverpool gig on the day of the funeral has been postponed and hopefully we'll have got our traveling from Aberdeen done and dusted long before the funeral. I'll watch it with my dad who, at 92, has lived under the reign five monarchs now. I am not sure the BBC will know what to do with itself after the mourning is over, but I am sure there are plenty of Antiques Road Trips and Flog It!s that have been chomping at the bit to get back out of their attic. 
I am into Hull an hour earlier than yesterday. The streets are busier and the pubs are less hectic.
I hope to see yesterday's elderly fusilier still sat in his corner as pass-by, but he is gone now and there's no Matt Monroe either. 
I take a detour to Princess Quay shopping centre. It is one of those shopping centres that seems to have never quite taken off, plenty of units for hire, plus Muffin Breaks and joss stick shops, but the urinals were fully functional. I pass a plaque for Jean Bishop, "Hull's bee lady" who has raised £100,000 for Age UK. She would dress up as a bee and shake her collection tin. There is even a small statue of her in the Guildhall. She died last year, aged 99. The plaque is part of Hull's alternative heritage. 
Sadly, I will miss the Ted Lewis events over the water at Barton-on-Humber. Lewis was the author of Jack's Return Home which was filmed as Get Carter. It is a cracking piece of gritty crime fiction, and set in Scunthorpe rather than Newcastle. Sadly, Lewis's life was short, dying from an alcohol related illness at the age of 42. There's a Ted Lewis Centre in Barton, I wonder if I can talk there as part of my Bibliomaniac tour. My favourite thing in the US version of the novel that I own is the glossary of terms that need translation for the American audience, similar to the glossary that used to appear at the start of The Long Good Friday. As well as the famous version of Get Carter, there was a version made a year later with Pam Grier and Bernie Casey called Hit Man (and, of course, there is the truly abysmal remake starring Sylvester Stallone with Caine as Cliff Brumby. Much like the adaptation of Alan Moore's League of Extraordinary Gentlemen, it is a film that pops up late at night and I think, "maybe it is not SO bad", but it always is). 
I arrive in Hepworth Arcade, home of the much loved Dinsdale's Joke Shop, in time to browse JE Books. Julie pops out when she sees me browsing in the window. I had a delightful signing session with her last year near the end of much 110 bookshop tour and I will return to sign Bibliomaniac here in November. Hre love of books and of her shop is plain to see. It is tiny, but I never leave empty handed. I love it. Today, I buy a new copy of Cafe Royal's collection of photographs of Hull's Star and Garter in 1983. Cafe Royal publish a superb series of photographic collections that capture social change and moments on time, from Butlins in Filey to Soho on the cusp of being disinfected in the 1990s, as well as Greenham Common 1983-1984, the Handsworth Riots and Small Town Inertia.  My secondhand purchases include Charades, a collection of Anthony Sher's art, Cut from the Same Cloth – American Women of Myth, Legend and Tall Tale, a biography of Jean Harlow and Richard Balzer's photographs of 1970s America.
Walking to the arena, I see a SENSE charity shop. I must go in for fear of missing out. I need Any Beckett's Promise You a Miracle about Britain in the 1980s, but buying only one book seems miserly, so Seamus Heaney's Human Chain, Francine Stock's In Glorious Technicolor and Madeleine Bourdouxhe's A Nail, A Rose come with me too. It looks like a film buff has died or moved house as the shelves have many hefty hardbacks on great moments in movies, but I am still weighed down by the vast book on visions of the Virgin Madonna glimpsed in London between 1982 and 1991 that I found in Dun Laoghaire last week, so I leave them behind.
Tonight's in Hull seem subdued, but attentive, and , as Hull audiences  are wont to do, the reaction at the end of fantastic and it turns out they were enjoying themselves all along.
We end the night, for the first and possibly last time, with fondue. I wonder how much the melted cheese will leak into the cracks of my dreams, but whatever they were, I was unable to carry them with me into the daylight.
Tonight's audience questions were –
Does  life exist outside of our visible life spectrum? If so are aliens amongst us?
Would you sponsor the development of an "art gallery" that, instead of paintings, had lots of different graphs on the wall with pleasing theoretical lines following the data points?
on a more serious note my ten yo daughter believes that the theory of general relativity actually proves that religion is real and that singularity proves that there may actually be a god or being in control of the universe or space time continuum.., thoughts?
​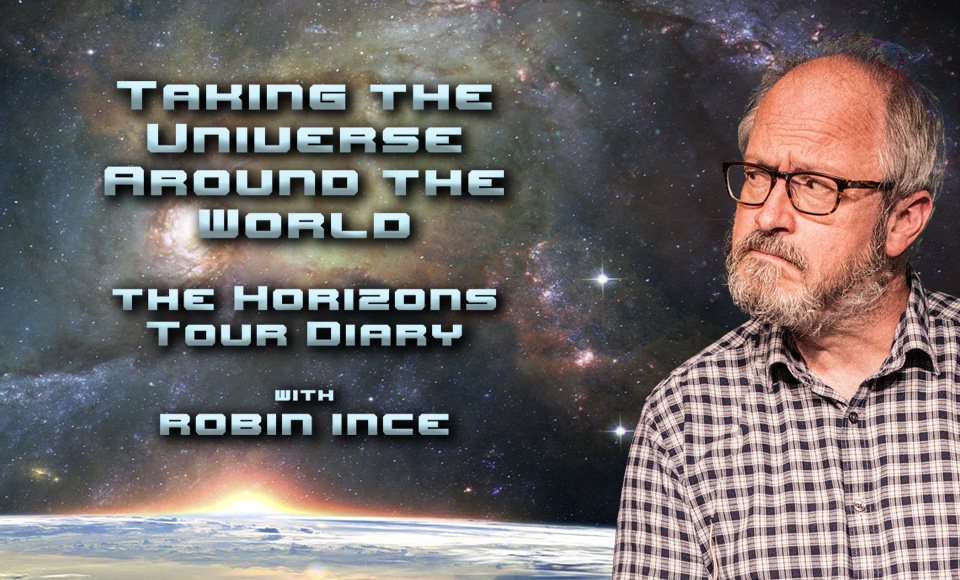 Listen to the Horizons tour podcast, Taking the Universe Around the World HERE.
Bibliomaniac is available for pre-order now at cosmicshambles.com/shop with exclusive art cards.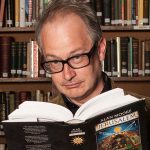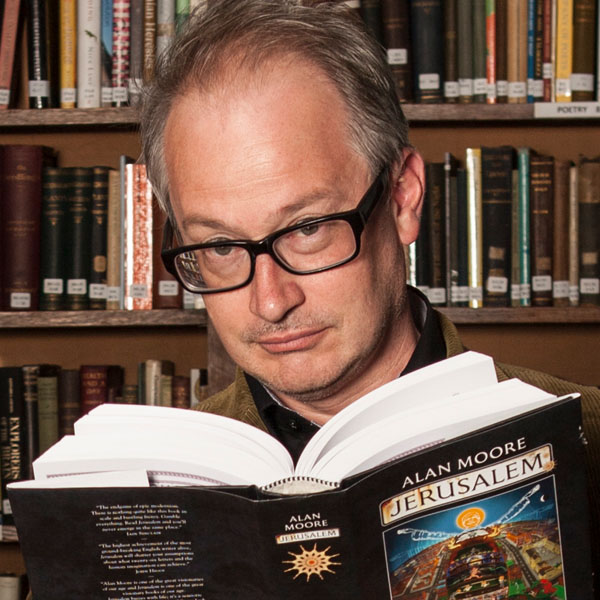 Robin Ince is a multi-award winning comedian, writer and broadcaster.  As well as spending decades as one the UK's most respected stand-ups, Robin is perhaps best known for co-hosting The Infinite Monkey Cage radio show with Brian Cox.  For his work on projects like Cosmic Shambles he was made an Honorary Doctor of Science by Royal Holloway, University of London. His latest book, The Importance of Being Interested is out now.
If you would like to reuse this content please contact us for details
Subscribe to The Cosmic Shambles Network Mailing list here.