There's a Cinema at the End of the Road …
Robin Ince's Blog
It is Friday night, and I am walking in the rain to my temporary home after a date night with myself alone.
There's a cinema at the end of the road, you might find a film to fall in love with, but…
I went to see England is Mine in my perpetual Morrissey cosplay of cardigan and faded face.
I was meant to be going with Michael Legge, but he was in bed, tired to the point of poorly, playing the Morrissey cosplay beyond my own ambitions. "And what are you coming as?" "Someone who fails to turn up." "Bravo. you win."
The movie is well performed, well shot and busy with shadows and reflections of the Morrissey lyrics and thoughts. This may be its problem. Morrissey has already turned so much of youthful boredom into art with Johnnny Marr, that there is no further art to be made from it. Do we need to see him bullied by the waltzers when we already have Rusholme Ruffians?
Do we need to see him poetically hectoring DSS employees or his dullard boss when we have Frankly, Mr Shankly?
My judgment may be shoddy as I am in the vale of my own ego manufactured by Edinburgh fringe panic and perpetual hasty mental rewrites of my own shows, so don't let me put you off.
This is a film to play lyric bingo, from the long opening shot of a "river the colour of lead" and onto the Cemetry Gates and London.
But how I loved the blu tacked snipped newspaper bedroom walls and the adored vinyl throughout and the rarity of seeing any window that had light hampered by net curtains.
I hope there is a sequel set in 2019, set entirely in Morrissey's LA bedroom, an indie Krapp's Last Tape.
This is the problem, with so many tantalising sharp nudges towards the notebooks whose biro marks would become some of the greatest pop poetry of the 1980s, I was perpetually reminded that I wanted to hear those songs RIGHT Now.
And the film now has me sat alone with a small glass of red, listening to Hatful of Hollow.
I am not sure if I would have liked the film to more boring or less boring.
Did I want Saturday Night and Sunday Morning or Mike Leigh's Bleak Moments?
Is the misanthropy of the callow youth made less alluring knowing that the final destination is not the five years of The Smiths but cheering on Nigel Farage from the Hollywood hills?
Jack Lowden's Morrissey is very good, never loveable, and perhaps not charming enough, but then he is Steven, Morrissey is what exists for the stage and the spotlight.
Morrissey is the star, Steven is the toast eating moper.
I wouldn't deter you from England is Mine, but ask for crumpets not popcorn.
Meanwhile, I have also seen Gavin Webster's show at Stand 2 and it is very good. It is a show of big, preposterous cartoons but is also a very astute look at British culture if you want it to be. Gavin is comic who is not given the due he deserves.
My Edinburgh Fringe shows continue for nine days HERE and HERE. I am also off on a UK tour next month – Barnard Castle, Salford, Reading, Colchester, York, Hull and beyond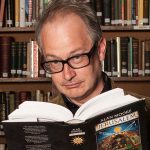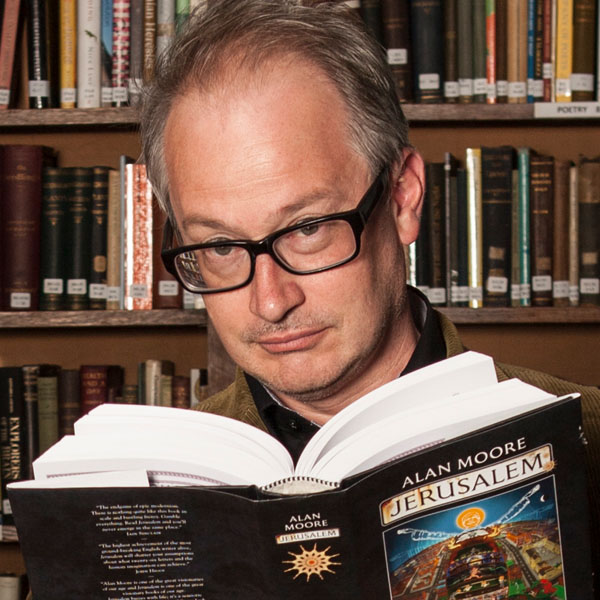 Robin Ince is a multi-award winning comedian, writer and broadcaster.  As well as spending decades as one the UK's most respected stand-ups, Robin is perhaps best known for co-hosting The Infinite Monkey Cage radio show with Brian Cox.  For his work on projects like Cosmic Shambles he was made an Honorary Doctor of Science by Royal Holloway, University of London.