A Hairdresser With Astrophysics Aspirations
Robin Ince's Blog
Is it day 25? Is this the 45th or 46th or 47th event I have done about the book?
I am off to Taunton and Bridgwater. It takes longer to get from Redruth to Taunton than Taunton to London which surprises some people. Sometimes it surprises me.
There is enough space on the train for me to sit down and so I decide I will. This Friday, I am not a vestibule sort of guy. I write my Linda Smith Lecture which is running further and further away from the structure that deluded me always imagines might be possible when I am far away enough from reality that I believe I will be able to be coherent in front of ca crowd for 90 minutes.
I aim for it to be bookended by a melon.
There is an Oxfam in my path from the station to Taunton Books which is unfortunate. I need a book of photographs of London in the 1980s with picture of Francis Bacon on the tube and another book on psychoanalysis and art, the shop has both.
I trundle on. The one advantage of the increasing weight of books is they seem to have sorted out the steak of my wheelie suitcase. It has given up on its cry for help.
Brendon Books is a mixture of new and old with a particularly impressive selection of pulp science fiction.
Tempting. 
I drop off my bags and then Laura, who combines astrophysics and hairdressing, has kindly offered to give me a lift to Bridgwater. I helped her out with some degree work in some menial way a while ago and she DMed me to say that she would happily ferry me about the area as a way of saying thank you. I have detached myself from my over-Englishness in terms of accepting favours as anything that eases the 100 (112) bookshop tour is embraced now.
The traffic is terrible, giving me time to find out why she became a hairdresser and how she became fascinated in astrophysics. Later, I mention her to someone and they look surprised that someone who works as a hairdresser would have astrophysics aspirations. That is one of the problems of how we place people in boxes. She is not the only hairdresser I know with a deep interest in physics.
The Snug Bookshop is emptier than hoped as the traffic around Bridgwater is so dire that some people have not been able to make it. It is the most intimate conversation I have done yet. I sign some books and, as I leave, notice a book called The Autobiography of Ethel Firebrace which I decide must be mine.
Back to Taunton.
Walking to the venue, we hit upon a few of the wrong temples and churches before we find the correct Methodist Church. I am told that the reason there are so many different denominational gatherings along this road as this is the road that is just beyond the town boundary, so the place where the nonconformists could build and meet, though never vote.
I extemporise in the pleasantly godly surroundings and Laura manages to rush me to the station in time to get me to a train that will allow me to get home for 8 hours and, most importantly, deposit the books that have come into my possession.
Lairy lads at the Paddington cab rank make things difficult, but I find a taxi and the driver tells me that I should listen to the comedian Steve Hughes.
A coincidence.
I had just finished reading a review of his latest show.
I do not think the cabbie does justice to Steve's routine about Dutch canals when he recites it to me. It reminds me of Mark Gatiss's bed and breakfast character, Alvin, "jump leads for two".
Arriving at my home station, I am goaded by two pissed teenage girls who could have escaped from a scene in a late 90s Channel 4 drama .
Once home, I disentangle my new possessions from my suitcase and prepare a collection of clean things for the next leg….
NO MORE BOOKS
(there will be more books)
————————————————————-
This next leg will include the Margate Bookshop on Monday and  The National Space Centre on Friday All Tour dates here.

Order signed and dedicated copies of The Importance of being Interested here.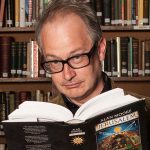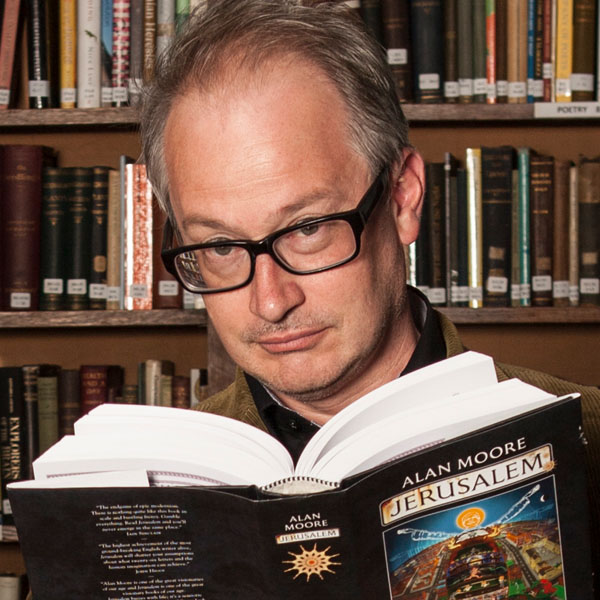 Robin Ince is a multi-award winning comedian, writer and broadcaster.  As well as spending decades as one the UK's most respected stand-ups, Robin is perhaps best known for co-hosting The Infinite Monkey Cage radio show with Brian Cox.  For his work on projects like Cosmic Shambles he was made an Honorary Doctor of Science by Royal Holloway, University of London. His latest book, The Importance of Being Interested has just been released.
If you would like to reuse this content please contact us for details
Subscribe to The Cosmic Shambles Network Mailing list here.