The Boredom of Being Ill
Robin Ince's Horizons Tour Diary
I hate being ill.
What's that, you like it?
I know we all hate being ill and I am fortunate that the chest infection I have picked up is not flooring me, but I feel like a cheat and a lazy bastard sitting about. I think there have only been two occasions in 30 years where I have been ill enough that gigs have been cancelled. 
You know the ones. The ones where your bottom is exploding. 
I have at times been introduced, walked straight-out on stage from the toilet, told the compere I will do exactly the time I was booked for and then I will walk straight back into the toilet. 
This one is on medical advice and also producer advice.  Brian and I are still able to do some bits of the show together, though me in my hotel room and him in front of 2500 people. I have dressed the kettle and the trouser press up with hastily made bonnets and science T shirts so I can imagine an audience. Who knows, maybe the trouser press will reach a point of sentience and start heckling. 
Brian was slightly worried that I was wearing a T shirt with his Stepford physicist face on while sat in my bedroom, so I changed it to my Leonard Cohen T shirt instead. A man who, unlike Brian, had the dignity to age like the rest of us. I think today may be a Leonard Cohen day. I am also keen to watch one of my favourite Canadian films, Atom Egoyan's Exotica. It is a film is significant tragedy and beauty and has the most brilliant and sadly satisfying ending. This reminds me that I also very much want to read Sarah Polley's memoir, Run Towards the Danger: Confrontations With a Body of Memory. She is an artist of considerable intelligence and compassion. 
I am particularly interested in reading her chapter on the dangers of allowing artists to run riot over other people because they are a deemed to be a "mad genius".  This is inspired by her childhood experience as an eighth year old in The Adventures of Baron Munchausen. Years after, when she saw that director Terry Gilliam was about to cast another child actor, she contacted him to explain the trauma she had felt and he brushed this aside. According to The Guardian, 'it was only when fellow actor Eric Idle spoke out in her defence that her voice was finally heard. "She was right. She was in danger. Many times,' he said."
I will spend most of the day in isolation recording podcasts, reading and writing. It will be strange to think of the rest of the team moving on to another city and leaving me behind. 
Outside, I hear a wedding. On the patio, four floors below my hotel window, two men are getting married surrounded by applauding loved ones – it is good to be reminded of progress while remembering there are plenty of people who would happily vote for regression too. If the free speech hucksters actually believed in free speech, then we would have a lot more from them about the new laws in Florida that echo the UK's Section 28. Sadly, the likes of Joe Rogan have fallen for the Fox News angle and people seem to believe that kindergarten children are being taught about poppers and fisting as opposed to the possibility that a child being told that being gay is normal may actually be useful and productive and lead to a happier society where people didn't obsess about consensual sexual activity that was not to their liking. 
Looking down Neil Gaiman's feed, I see a story about the Lafayette Public Library System where its director who has decided there will no longer be displays focusing on Women's history month or Pride Month as he wants to take the "politics"out of their displays. It seems anything that people are uncomfortable with they can call political and shut it down. For many people, there very existence is political and a political problem. 
This director of libraries seems to be unaware that libraries lead you to books you didn't know you wanted to read and ideas you had never played with before and puts you into shoes you never knew other people walked in. 
I spent some of the afternoon, definitely too much of the afternoon, feeling pretty shitty about letting people down on the Horizons tour by picking up a virus. I keep thinking about the extra expense and the extra bother as if I had had some control over the situation. I blame dramatic irony. Only a few days ago, I was talking about how I would keep my face mask as an accessory whatever the world situation as I hadn't had so much as a cold in the last two years. 
Reminder – keep your dumb mouth shut. 
When not in my head, I spend the rest of the afternoon reading Marion Milner's Eternity's Sunrise: A Way of Keeping a Diary and Veronica O Keane's The Rag and Bone Shop, so that is two therapists to keep me company. The title for Veronica's collection comes from one of WB Yeats's final poems, The Circus Animals' Desertion".
"Now that my ladder's gone,
I must lie down where all the ladders start
In the foul rag and bone shop of the heart."
My most recent Big Issue column has now moved from last week's tangible magazine to the website. When I see it tweeted, I worry all over again. It is about a few things, among them, thoughts on ADHD. I have never been officially diagnosed but spent a lengthy amount of time with someone who knows both their onions and their mental health. When they talked me through it all it made utter sense and, in a way that I had never felt in my previous 50+ years, I felt an overwhelming sense of both relief and understanding about what had been going on in the life of my mind for so long. But the critical voice butts in with – "you are just saying that to show off", "what makes you think you are so special?" And all the rest.
I get a message on Twitter which reminds me why I love Canada. Edmonton's Vivid Print was at the show last night and, knowing I was now left alone and isolated, they gathered together a bag of goodies from the stores around them including Strathcona Spirits, The Wee Book Inn, Sugared and Spiced, The Situation Beer Company and some prints from Vivid too. It is a splendid act of kindness. The Wee Book Inn have sent Leonard Cohen's Book of Longing. The previous reader highlighted only one phrase in this book of 230 pages.
"For less than a second
Our lives will collide"
There is also a small polaroid, I presume that reader's bookmark. It is a photograph of someone's yellow socked feet perched on a dashboard, a cloudy sky ahead.
I shift the furniture around my hotel room, create a laptop table from books, and create my broadcasting corner so I can communicate with Brian on stage in Calgary.
Tonight's questions include –
Statistically what are the chances that we are not alone in this Universe?
With AI advancing at the rate that it is going, could there be a point where a superintelligence far smarter than humans could understand all of physics, spacetime, and potentially understand higher dimensions?
My daughter is curious what Dr. Cox's favorite way to enjoy potatoes? (and yes, the answer was chips)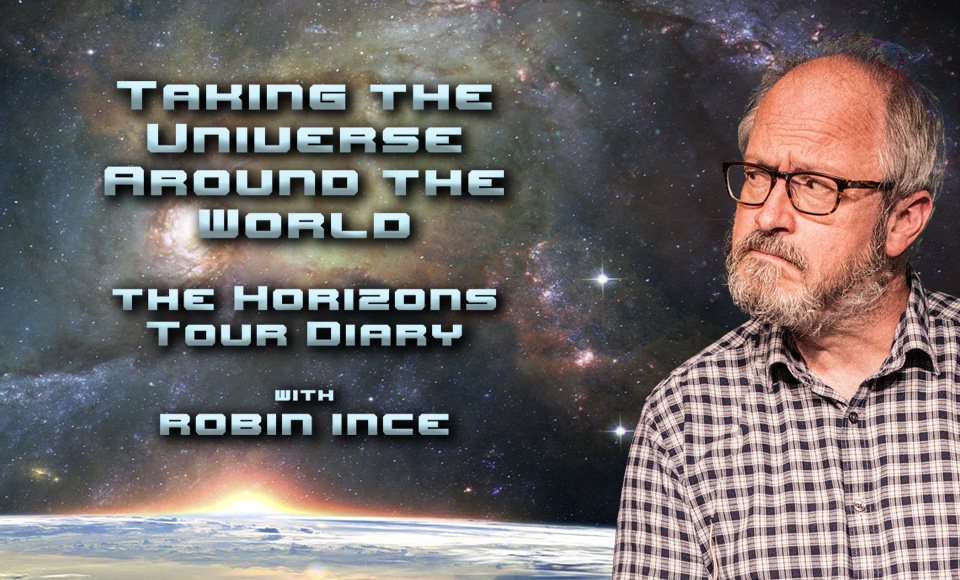 Listen to the Horizons tour podcast, Taking the Universe Around the World HERE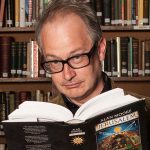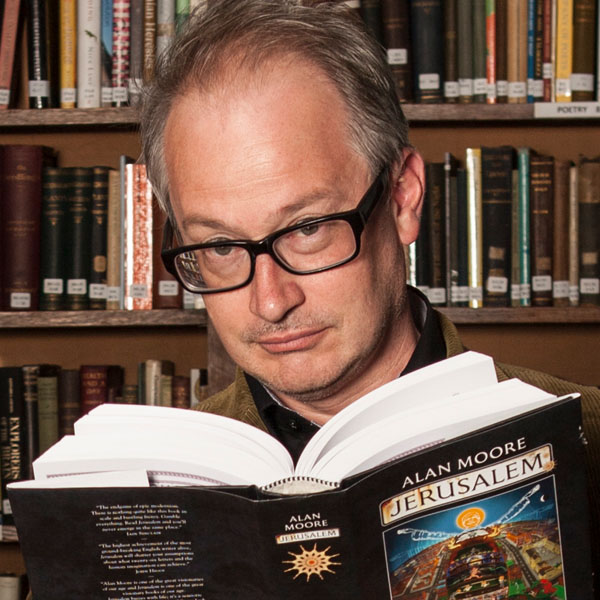 Robin Ince is a multi-award winning comedian, writer and broadcaster.  As well as spending decades as one the UK's most respected stand-ups, Robin is perhaps best known for co-hosting The Infinite Monkey Cage radio show with Brian Cox.  For his work on projects like Cosmic Shambles he was made an Honorary Doctor of Science by Royal Holloway, University of London. His latest book, The Importance of Being Interested is out now.
If you would like to reuse this content please contact us for details
Subscribe to The Cosmic Shambles Network Mailing list here.