These Hipster Cookies Are Not For You, Sir.
Robin Ince's Blog
It is almost two years since I offered my resignation from the world of stand up from a hotel room in Brisbane. Insomnia and an exciting but relentless and solitary tour schedule had started to tip me and I wanted to find my balance rather than fall into the abyss. I really meant it at the time, but I also knew that I have the ability to feel certain and then retract, so I gave the proviso that I had no idea of how long my good intentions to be utterly avoidable would last.
As it was, I didn't too badly. I said yes to most benefit gigs, plus an event with an astronaut in Toronto, and a few book festivals. The crack showed after the first year, when Professor Cox asked if I fancied joining him on tour in Australia and The UK. This did not count as stand up, this was just professional side-kicking. I started to get ideas for solo shows. Then, a Leicester comedy festival venue, the feisty Cookie Jar, asked me if I'd do a solo show. So I did, on my 48th birthday.
As I left the train station with a rucksack on my back and a carrier bag full of notes, I felt the sensation that said, "ah yes, this is you as you are meant to be – a lone stranger in a dark city dreaming up hopeful sentences that may be released into an audience in a few hours. I heard the them to The Incredible Hulk play in my head.  Within 48 hours, I am booked in to two separate runs at the Edinburgh Fringe festival, the one in the smaller room billed as comedy, the one in the bigger room tagged as "spoken word" just in case.
Ego played a part in my attempt at resignation. I was aware of so many superior comics, I was stung if tickets didn't sell well. I have decided it is time to be comfortable with other people's superiority. In the interim I have been writing a book about creativity, social anxiety and stand up comedy. In the last seven days, this has given me the chance to watch and interview interesting and risk taking artists.
On Tuesday, I went to see Sofie Hagen's work in progress. Her previous tour had actively dealt with social anxiety, on stage and through arrangement of the auditorium, this one did not. Arriving near start time with my elderly friend, Michael Legge, the hipster on the till looked judgmental. Why were grey men coming to see this young woman with a young woman fanbase? He continued to judge us with each action. After buying some beer, we went into the busy room. Without any seats available, we unclasped the rope at the back that protected the final chairs.
"Hey guys, that rope is there for a reason."
We explained we knew it was. It would be stop people choosing to sit at the back. But our choices had been removed by every other seat being filled with a human. Begrudgingly, he accepted the grey men had not tampered with his velvet rope out of an act of rebellion, but as a necessity.
Later, I attempted to give him the benefit of the doubt, but Michael he insisted that he was a dick.
We have reached the age where we can appall by existing. I have gone into cafés where the barista looks scornful and dismayed that I will be ruining its credentials of boho chic and utter soullessness. "Please don't sit at the window, you might soil our Instagram account."
Sofie was very good. It was a personal show about ogreish, patriarchal relatives and fatphobia. Afterwards, we met a man from Cambridgeshire who told us about a terrible murder.
The next day, I went to Brighton to watch Monkey See Monkey Do. I had missed Richard Gadd's show in London and I was happy to take a 150 mile roundtrip because his idea fascinated me. This time I went with Mark Steel, who is both older and far less grey than me. We walked into a pub that looked at us with disdain, but we sat in the window anyway. I imagine it has been closed down now.
We both agreed that Richard's show was utterly superb. It was a frenetic journey into his inner monologue as he ran ten kilometres and wondered about his manliness. Like Sofie, he was a potent reminder of the possibility of stand up and how it can be utilised to do more than deliver jokes. Today, I interviewed Barry Crimmins and Eddie Pepitone. I am not sure what the hipster cafés would think of them should they dare to order a bespoke brownie, but I do know that both are brimful of humanity.
The process of writing the book, the chance to interrogate younger and older comics has reminded me why my failure to leave well alone was inevitable.
The Barry Crimmins documentary, Call Me Lucky, is something you must see.
Sofie Hagen is doing shows around the place.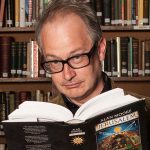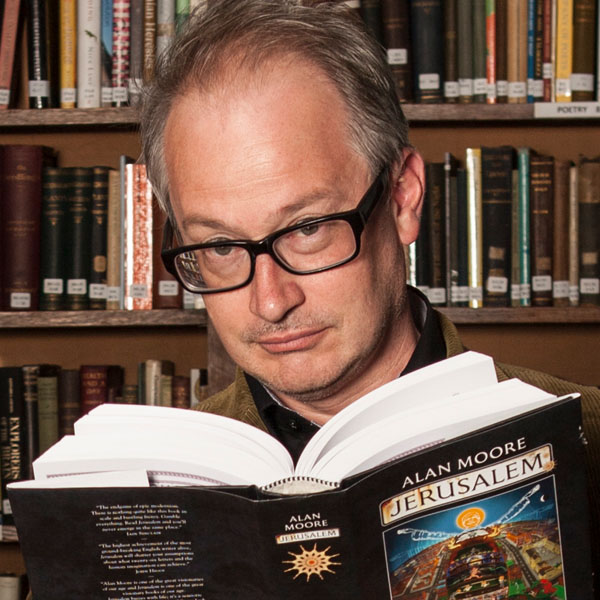 Robin Ince is a multi-award winning comedian, writer and broadcaster.  As well as spending decades as one the UK's most respected stand-ups, Robin is perhaps best known for co-hosting The Infinite Monkey Cage radio show with Brian Cox.  For his work on projects like Cosmic Shambles he was made an Honorary Doctor of Science by Royal Holloway, University of London.