A Night Hoping for the Sewers of Vienna -
Robin Ince's Horizons Tour Diary
I am alone in Adelaide tonight, the others having moved city for an event I am not involved with. 
I see there is a screening of The Third Man and decide that will be the best way to spend my night. Happily, and sadly, the screening seems busy. I had wanted a night with space while venturing into the Vienna sewers and so I turn around and leave the foyer.
Back to isolation. 
My room is whistling with the wind, seeking a tune but settling on free jazz. 
Yesterday there were plenty of schoolchildren excited by the art an a day out of the classroom in The Adelaide Art Museum.  One the galleries attributes is the way that it mixes up its walls – Orlando Dutton's small stage of a young girl fixed next to Freda Robertshaw's Farm Workers and Adelaide Perry's Marilla.
Margel Hinder's Earth Woman sculpture kneels in front of John Wardell Power's dancer. A Sidney Nolan looks at us all as we look at cratered heads, spiders and a self portrait in a mirrored globe. In such corners, it is like being in the house of an avid collector rather than hangings from a curator's cold pragmatism. 
Up the steps, I look at Ad Rheinhardt's art comics and satires.
Rheinhardt was "an abstract painter, writer and illustrator…he believed that art should not reflect the real world or any lived experience but rather the pursuit of artistic freedom"
In hs comic panel "How To Look At Space", he writes, "maybe you think things are o.k. and that you're 'doing all right'. But somedays the monotonous and ugly spaces that you live in will be organised (by your children) as intelligently and as beautifully as that spaces have been in.  some paintings. A painting of quality is a challenge to disorder and insensitivity everywhere".
His panels on How To Look at an Abstract Painting conclude with a wise guy laughing at an abstract, "haha, what does that represent" , to which the painting replies, "what do you represent?"
In the cafe, I sit with tea and ginger and orange slice, leafing through my latest purchases and listening to a group of middle aged women debating what "sexy" means nowadays. They most definitely do not believe it is a property of the Kardashians. 
I take a different route back and accidentally walk past New Morning Books. I was not going to enter, but looking through the window, I see a Ronald Firbank biography and decide it is something I should have. I try to be scant and distracted as I look across the shelves but decide I need an illustrated biography of Julie Christie, one of Liv Ullman and a book on Lesbians in the Cinema. Among the official film books, there is an exercise book that has been turned into a scrapbook. It contains cuttings of Jane Wyman, Stanley Holloway, Alec Guinness and a child actor by the name of Vincent Winter, who I know nothing of. Now I know his acting roles included the tatty monster movie Gorgo and that he went on to be a production manager on films such as For Your Eyes Only and Indiana Jones and the Temple of Doom. He died too young.
I take my other four to the counter and ask how much for the scrapbook.
John, the owner, looks it over and says it is free. It is the sort of ephemera that is worthless and priceless. There are no clues as to who owned the glue that stuck the pictures in.
We talk a little of Ronald Firbank and John mentions Frederick Rolfe, a calm and eccentric man with a hankering to be a priest who signed himself Fr Rolfe allowing some to presume that was an abbreviation of his religious title. John pulls out an old penguin copy of his biography, The Quest For Corvo by AJA Symons which did more to secure his reputation than his own writings. I buy that too.
Fortunately, I have been promised the loan of an extra suitcase by Heather Croall who is also coming to tonight's gig as well as Nick, Sue and Jo.
It is another splendid and reactive audience, though when I take the stage for the question and answer section I get the sense that their minds have been truly blown and what is left of their brain stems is reeling.
Back to Wednesday and having been told of Strand Books down in Port Elliot, Nick and Heather have kindly offered to take me there for an outing. Heather, amongst other things, has produced two splendid documentaries, From the Sea to the Land Beyond and Yer Old Faither, and it turns out that Nick designed the record covers for one of my favourite bands of all time, Pop Will Eat Itself.
I browse carefully at The Strand, but a first edition of James Baldwin's No Name in the Street is required, as well as a hardback of Jean Rhys's Good Morning, Midnight and Eric Idle's Hello Sailor. We eat a scone and take in the sea.
Heather apologises that the suitcase she is lending me is a tad gaudy, displaying a London scene, but the bus that dominates it is the number 12, a routemaster that regularly took me into London.
Their kindness has created a perfect day trip, even if I have lied to you about how many books I bought.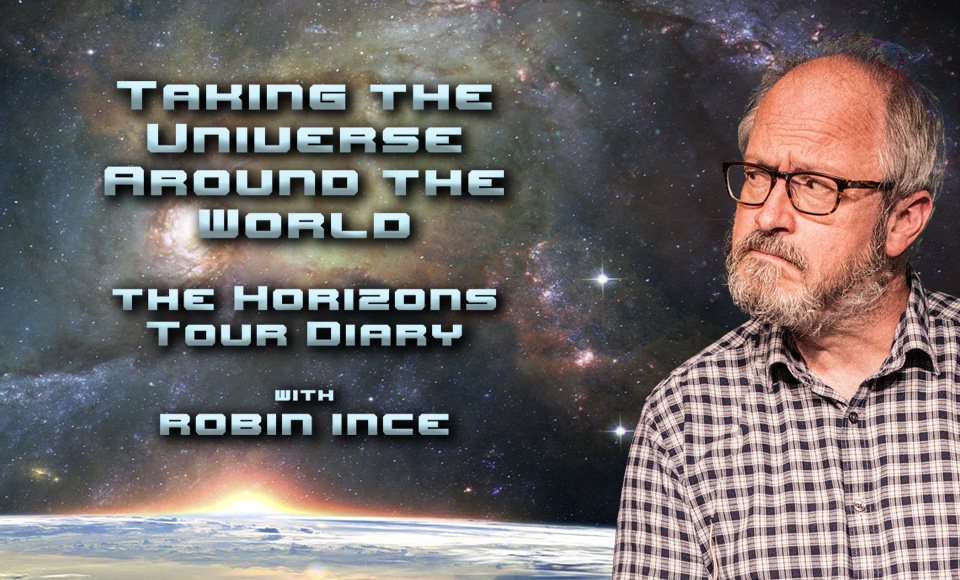 Listen to the Horizons tour podcast, Taking the Universe Around the World HERE.
Bibliomaniac is available for pre-order now at cosmicshambles.com/shop with exclusive art cards.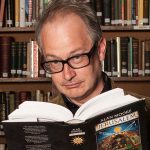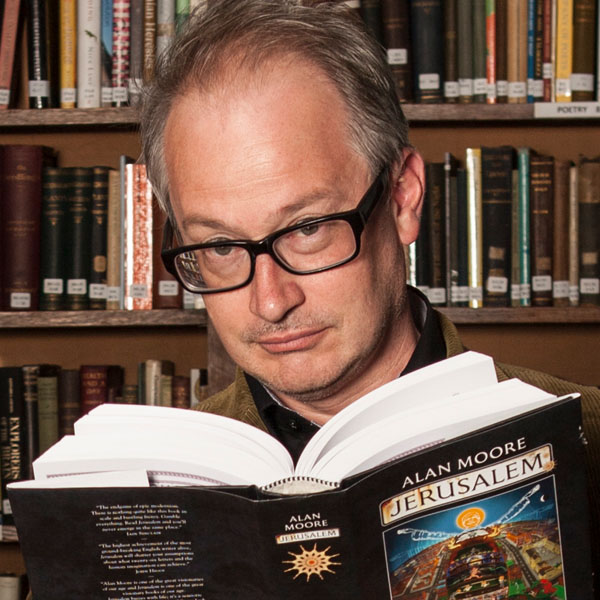 Robin Ince is a multi-award winning comedian, writer and broadcaster.  As well as spending decades as one the UK's most respected stand-ups, Robin is perhaps best known for co-hosting The Infinite Monkey Cage radio show with Brian Cox.  For his work on projects like Cosmic Shambles he was made an Honorary Doctor of Science by Royal Holloway, University of London. His latest book, The Importance of Being Interested is out now.
If you would like to reuse this content please contact us for details
Subscribe to The Cosmic Shambles Network Mailing list here.