I Do Not Dream of Chihuahuas
Robin Ince's Blog
I wake up on the sofa in Levenshulme. This time I haven't left my rucksack on a urine collection mat because there is no visiting Chihuahua.
My pal Carl (brilliant producer of Bridget Christie's Mortal and Mark Steel's In Town) gives me a lift to Chorlton. It is a beautiful bookshop and busy. I am offered tea and biscuits which I greedily accept. I have a long chat with a retired hospital psychiatrist and another long chat about the Vitriola podcast and the demise of the NME with a 22 year old who gives me band recommendations. She is also keen on Fat White Family and advise her to read Mark E Smith's Renegade. Matt Owen, writer and podcast ally of Louis Barfe, pops in and we browse the near-by Oxfam. He finds a cracking collection of old black and white photographs of Northern streets, pubs, clubs and young people leaning near lampposts. I suggest he finds Martin Parr's collection of photographs of Yates's Wine Lodges taken in the 1970s.
Lazily, I take a cab to Cheadle where I am talking and signing for Greenhouse Books (it also does good cake and coffee but I had consumed two biscuits already and I am aware that with a Brian Cox tour looming it is bad enough to be grey and bald and so I should avoid being clinically obese too. Before signing any books at Greenhouse, I did an impromptu signing at the Oxfam. They had one copy of How to Build a Universe (part one) and you'll find it addressed to you if you pop in.
I bought a poetry anthology edited by John Arlott, a collection of articles by Natasha Stagg and an updated edition of George Gamow's Mr Tompkins. I also bought Heidegger's Being and Time AGAIN as if by buying it three times I have somehow read it three times. Nigel, who was working behind the counter today, told me he still knew no more of Heidegger than what Monty Python had taught him and asked me to come back with a précis. I said I expected to get two pages in before surrender.
A very late veggie breakfast in Cocoon Cafe (recommended).
A small and very sweet audience for Greenhouse Books, including my excellent friend Zena Barrie whose novel Your Friend Forever is something you really must read. It is sweet and smart and funny.
After the talk, the occupants of the shopping arcade popped in. Dr Eve from the Chinese Medical Centre popped in and bought a book, followed by Anna who is a nail technician with an interest in biotechnology. Janet from Greenhouse Books kindly gave me a lift to Simply Books in Bramhall for my final talk. This was their first live event since lockdown and I was somewhat hyperkinetic. A lovely audience, but no cake, a pity as I thought I had now burnt off enough energy for a slice of sponge.
I return to Levenshulme. The cab driver whoops as Manchester United score a goal and then apologies for breaking the ominous silence with such sudden delight.
Carl has cooked up a meal and we finish the day watching an Italian entertainer singing a 70s pop hit in a language of his own making.
I sleep intermittently and do not dream of Chihuahuas.
————————————————————-
All upcoming dates including Norwich Science Festival this weekend are here.

Order signed and dedicated copies of The Importance of being Interested here.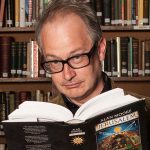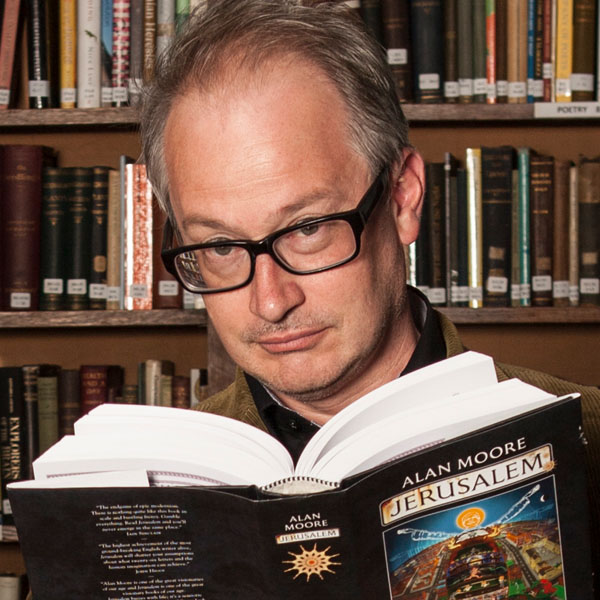 Robin Ince is a multi-award winning comedian, writer and broadcaster.  As well as spending decades as one the UK's most respected stand-ups, Robin is perhaps best known for co-hosting The Infinite Monkey Cage radio show with Brian Cox.  For his work on projects like Cosmic Shambles he was made an Honorary Doctor of Science by Royal Holloway, University of London. His latest book, The Importance of Being Interested has just been released.
If you would like to reuse this content please contact us for details
Subscribe to The Cosmic Shambles Network Mailing list here.