I Would Like to Thank the Academy and Curse the Finite Nature of Existence
Robin Ince's Blog
A reminder went up on Facebook today that it was exactly five years ago that I was at the Rose d'Or ceremony receiving an award for The Infinite Monkey Cage.
This also means that it is exactly five years ago when earlier that day I stood in a church delivering a eulogy next to my mother's coffin. It was a strange day. I wrote a little about in the opening few paragraphs of the chapter about dealing with death in my book I'm a Joke and So Are You. Here it is.
***
It was nearly four weeks after my mother's death before I made my first joke about it onstage. I had planned to say something about it, but didn't know what, until the actual joke came to me as I walked to the stage. On the back of that came the thought 'Is it too soon to make jokes about this?' and then 'And is it funny enough?' 'My mum's just died, which is predominantly a bad thing. On the down side, my mum's dead, but on the plus side, I can have my hair cut any way I want now.'
Fortunately, it got a laugh. I'd hate to have wasted all that trauma on a gag that sucked, but it touched the correct nerve. One woman came up to me afterwards to say she had recently lost her mother and that a few days later she'd thought, 'Now Mum's dead, I can dye my hair green again' and then felt guilty. I told her it didn't seem that she was actually glad her mother was dead because it meant her hair could be green again; it was just one of those little moments of contemplating life's changes when you lose a parent. She agreed and reckoned she was unlikely to dye her hair green now, as she had long since realized that the band that had inspired her hairstyle was rubbish, and some of them had since been investigated for sexual offences. I couldn't even ponder growing back the psychobilly quiff that my mum had taken exception to, as by the time she died the genes on my father's side had robbed me of the number of follicles required for such lacquered exuberance.
I had taken a break from doing stand-up, so when my mother died, I didn't think, 'Great, I've been going through a bit of a dry patch – this is just what I needed for a few new routines' in the way that I did when my son was born, or my basement flat flooded with sewage, destroying most of my LPs and the collection of B-movie publicity posters that I kept under my bed.
Nevertheless, a few hours after she died, I couldn't help but wonder what material might come from the situation. Comedy and death. Death and comedy. There's a link, you see; those moments when, no matter how upset or traumatized we are, something comic slips into our mind to make it absurd enough to cope. It's finding the humour in the noise of the squeak of the shoe of the undertaker carrying the coffin; it's the bum note of the organ as the organist starts playing 'Guide Me, O Thou Great Redeemer'. It's almost as if the sadness becomes so great that it has to burst out, even if just for a moment, and be replaced by some humour, even if it's the most inappropriate or juvenile humour – in fact, especially if it's inappropriate and juvenile.
The process of working out how something becomes a joke or a humorous story is part of the way we turn something strange or traumatic into something of manageable proportions. It ring-fences distress into a shape that makes it easier to perceive. Is it good for you? I think it can be, for some people.
I rang up my friend Tiff to get a slot at her new-material night, where comics try out material they are shaping up for tours and telly. I wasn't preparing for a tour or TV appearance. I had no plans to go back full-time to stand-up in the immediate future. I was just going to make use of it, as stand-up had been my method of expression for so long. 'My mum died, and here's a funny story about it.'
Even before this one-off stand-up show, I had had another brief public performance, on a day when I was pretty sure you are meant to be kept away from the spotlight and microphone.
I went to an awards ceremony on the day of my mother's funeral. I had been instructed to, by my dad. We had the funeral, I delivered the eulogy, we ate the egg-mayonnaise sandwiches, and then I went to the British Museum to see if the radio show I present had won either of the two awards for which it was nominated. Going to a media awards do with lots of free booze and miniaturized Yorkshire puddings with Borrowers' gravy in them seemed like the most preposterous thing to do after burying a parent, so it somehow felt like the right thing to do. It was another moment of bookending sadness to shape it into the story. As the evening went on, I became desperate to win the award, because I wanted to say something about someone who had shaped me, in a way that meant I ended up being able to go to the British Museum for small food and gongs, however unhealthy     such a public admission on such a day might seem. We won and, filled with boozy adrenaline heightened by the peculiarity of the day, I went to the podium.
'Thank you very much, everyone. It's been a funny old day. This is my second speaking engagement; the first was the eulogy at my mother's funeral . . .'
There was some confusion in the room at that point. Was it the right thing to do? Did it belittle all that had gone before it? Fortunately it is not something I can make a habit of, as this was my one shot at dealing with the day that my mother died and I won an award.
***
I'm a Joke and So Are You is available in paper book form here or with Robin reading it for Audible here.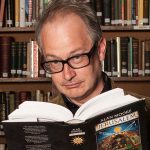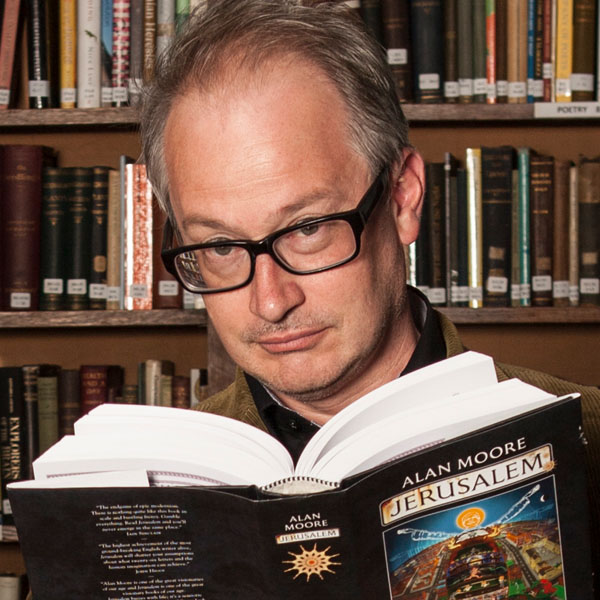 Robin Ince is a multi-award winning comedian, writer and broadcaster.  As well as spending decades as one the UK's most respected stand-ups, Robin is perhaps best known for co-hosting The Infinite Monkey Cage radio show with Brian Cox.  For his work on projects like Cosmic Shambles he was made an Honorary Doctor of Science by Royal Holloway, University of London. His latest book, I'm a Joke and So Are You is out now.
If you would like to reuse this content please contact us for details
Subscribe to The Cosmic Shambles Network Mailing list here.