Conserving Energy on a Three Show Day
Robin Ince's Blog
I sleep well at Johnny Mains (at least 6 hours I reckon). Obviously being surrounded by the terrifying ephedra of horror movies or art of the supernatural woos me to contented slumber barely disturbed by a Manitou or beheaded aristocracy apparition.
In the morning, we make more plans for our next horror anthology. On the way to Plymouth, the taxi driver tells me about her inquisitive ten year old son and all the strange facts he knows. She was a little taken aback when he started talking about Uranus and, when asked if he meant the planet, he replied, "no, I mean your anus" and then told her just how much it could potentially dilate and what could be stuck up your bum. She told him to avoid telling that to the teachers at school. What a terrifying show and tell.
Destination one is Liskeard Books.
I have three minutes spare so I am able to haste browse the British Heart Foundation and find a book from 1901 – The Story of There Heavens by Sir Robert Ball. It has wonderful colour plates of maps of Mars and Moon craters so was obviously irresistible, despite its weight.
As usual, the bookshop owners are delightful and passionate people who run a bookshop because they must (plus I get a cup of tea and a Breakaway biscuit just before I start talking).
Some of the lovely people from backstage at Beautiful Days are in attendance and Carly, who I first met when I was talking about Giant Killer Crabs at the Daphne Du Maurier festival many years ago.
I wheel my suitcase at the speed of a Top Gear outtake back to the station and get the next train to St Austell to go to Hurley's Books at Mevagissey, a first time visit to the town. I get a good sandwich from Olivia's – Olivia was brought up in the world of traveling fairs and told me about her more stationary location now. Everyone I meet is cheery and welcoming, but the faces of the tourists have a strange seaside grimness. English people are not good at sober fun and the people walking along the quay have that scowl that says, "it is half term. We had to have a day out and here we are…having a day out like you have to."
I perform this talk sitting down. Sometimes you need to conserve energy on a three show day.
I buy two old copies of Amazing Stories and a couple of New Worlds magazines from the shop, then get to the train to Penzance.
I only ever arrive at Penzance when everything is closed, which is probably fortunate as I reckon there would be a book or two in some of these shops. I browse the window of Edge of the World Books who will be selling at The Acorn tonight.
I love The Acorn, it has a real sense of community and it is always delightful to connect with the audience there and it really does feel like connection. Before the show, I talk to a couple of people who found something useful for their lives from my previous shows. This sense of having been useful as well as (hopefully) entertaining feels more and more important to me.
I fly through words and tumble through tangents. As I explained to someone in the audience the night before, the hardest thing in performing these talks and stand ups in general its controlling the tangents so there is at least some semblance of comprehensibility. My thoughts are slippery, a gatekeeper tries to keep them in order, but they slide between his legs and under the wire. My mind is an early 80s arcade game. I tell the audience that I won't keep them too long as I need to get the last train to Redruth. During the signing, various people offer me a lift back, the poor people are creating their own Stockholm syndrome possibilities.
Many performers don't make it as far as Cornwall. For some, the west country ends at Bristol, they don't know the audience they are missing.
Two retired doctors drive me back to Redruth and tell me about the musical that I should avoid and recommend books I should obtain.
I have a quiet drink with Kate, who is putting me up and manage to keep to my two drink maximum, anymore, and I fear this tour would collapse under the weight of even mild inebriation.
————————————————————-
COMING SOON – Kings Place 8th November with Katie Mack, David McAlmont, Helen Zaltzman, Helen Czerski, Hugh Warwick and me, plus 15 locations in between including the 50th gig of the tour at The Ropetackle in Shoreham this Sunday. All Tour dates here.

Order signed and dedicated copies of The Importance of being Interested here.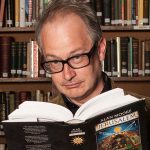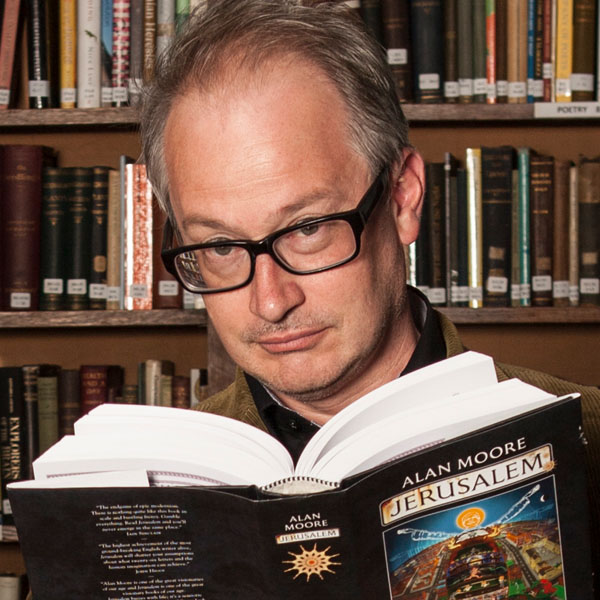 Robin Ince is a multi-award winning comedian, writer and broadcaster.  As well as spending decades as one the UK's most respected stand-ups, Robin is perhaps best known for co-hosting The Infinite Monkey Cage radio show with Brian Cox.  For his work on projects like Cosmic Shambles he was made an Honorary Doctor of Science by Royal Holloway, University of London. His latest book, The Importance of Being Interested has just been released.
If you would like to reuse this content please contact us for details
Subscribe to The Cosmic Shambles Network Mailing list here.