In the Town of Charles Darwin
Robin Ince's Blog
I don't see the red weather warnings before I leave Hay. 
My digestive system remains discontented.
This is my fault. 
I had a sit down meal too late.
I should have eaten sparsely, but instead I had a walnut and pear salad, pea and broccoli risotto and a creme brûlée. 
Do not weep for me.
It was a good meal further cheered up by my wife texting me every now and again to check Neil Oliver and I were not wrestling bare chested in the saloon bar. 
Having no time to walk the meal off this morning, it sat in my stomach in cactus trousers and so I skipped breakfast and ate some homebred Imodium instead.
My first event was also the first event of this year's Shrewsbury Literature Festival for Pengwern books. Being the town of Charles Darwin, I started with some stories of his life and writing.
I had that perfect audience. The one that not only asked interesting questions that made me think, but also the kind that bought two, even four, books at once. 
I had met the owner, Susan, before at the Bookseller Association event in 2019 where I gave her my copy of I'm a Joke and So Are You as the complimentary pile had gone.
I had a brief chance to browse the Oxfam and was tempted by a Doris Lessing and a few Photographer's Annual from the mid 1950s but the grumbling stomach reminded me of my physical decline now I was nearly at 90 events and also that there would be many more temptations before the week was out. Little did I know how much I would cave in when I reach Sedbergh.
The train was delayed and the weather was building up to Old Dark House as we left Oxenholme Lake District. If I was in charge of meteorology broadcasting this was how I would define wind conditions – would it be Blue Lagoon calm, Googie Withers drizzle, Old Dark House battering or the full Dorothy. I am not in charge though, sadly for the classic movie/storm prediction crossover. 
As I am a little late, I walk into the shop and just start talking. I am by the embroidery section, so I talk of Ernest Thesiger first and I am pleased to see that a mother and daughter are clearly classic movie fans so pepper more references than usual into my favourite double features.
Afterwards, I am allowed to browse.
Before that, I am kindly given a copy of Shelley's works of poetry and prose from 1864. I have a nice, slightly later 19 century edition, but this is different. The booksellers have kindly given me this because it was awarded to George Darwin after his first year at Trinity College. George is the son of Charles. It is a thoughtful gift.
I decide that I must repay this gift by buying something more and there is a preposterous amount to choose from. If this was my last day of touring I would have left with twice as much and still known that I had left too much behind.
I buy a nice hardback first edition of Martin Gardner's In the Name of Science, later republished as Fads and Fallacies in Science, two hardback Margaret Meads, Leaves from the Golden Bough, culled by Lady Frazer and illustrated by HM Brock, Wolf Child and Human Child by Arnold Gresell and JG Frazer's Psyche's Task. Westwood Books is really worth a Lake District diversion and for the science minded it has an expansive collection of antiquarian science books. Paul drives me back towards the pub I am staying in near the station. We have all been so immersed in books that we have not realised quite how much of a storm there has been until we discover just how many routes have been made dead ends by the uprooted. On third attempt, we find a way through (though we would not have done if we had left it a little later, as I find out the next morning). I sit in the pub with a Guinness and a whisky, it seems to be that kind of night, and ogle my newly purchased books while jeeping another eye on the darts.
————————————————————-
All Tour dates here.

Order signed and dedicated copies of The Importance of being Interested here.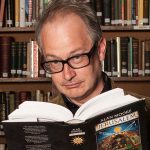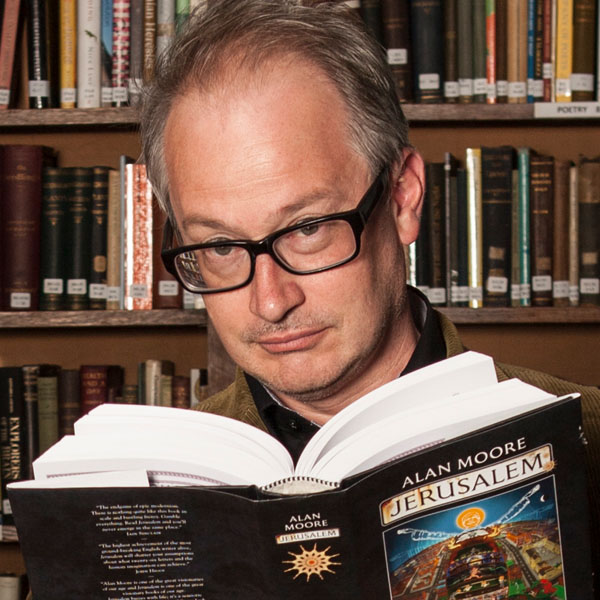 Robin Ince is a multi-award winning comedian, writer and broadcaster.  As well as spending decades as one the UK's most respected stand-ups, Robin is perhaps best known for co-hosting The Infinite Monkey Cage radio show with Brian Cox.  For his work on projects like Cosmic Shambles he was made an Honorary Doctor of Science by Royal Holloway, University of London. His latest book, The Importance of Being Interested has just been released.
If you would like to reuse this content please contact us for details
Subscribe to The Cosmic Shambles Network Mailing list here.