Inventive Uses for Y Fronts
Robin Ince's Horizons Tour Diary
We are staying near some small mountains or some big hills. 
Brian and Simon have decided to spend the day getting lost in pines and I am going into Christchurch to meet an art chemist named Audrey. 
I have an hour to explore the art gallery and I am introduced to artists new to me. 
Grant Lingard's work was moving and profound. He died tragically young from AIDS. 
His work deals with toxic masculinity and sexuality and growing up on the outside. 
Ball Boy (an anatomical study) is a bucket of sand, above it rise names – Lard arse, fumble fingers, four eyes – the abuse the weedy kids (like me) would get from the jocks. 
The less physically adept kids would find themselves excluded from the team, their job would be to bring the sand on so that the ball could be balanced in it for penalty kicks.
Strange Bedfellows (four trophies, four poems) are four beer filled flagons – something that would be swilled down by victorious sportsmen – on each bottle is written four insults – busboy, pansy, faggot, though the final bottle ends with slave, hero, master. 
There are also all manner of inventive uses for Y fronts and a vat containing plaster cast penises. 
Across the way, there is the work of Jeffrey Harris, including some striking etchings of hellish and chaotic scapes. 
"Chaos is something not far away from me. I feel that I am just on this side of chaos… one of the reasons that I make images is that I feel there is a lack of them, that there aren't enough images of chaos." 
I meet Audrey as a circle uncertainly around the art centre. She recognises me by my description of "bald, bespectacled and wearing a T shirt with genetic information about Orang Utans".
We drink coffee and I eat shortbread and she tells me about being an art chemist. 
She trained as a sculptor, but is now creative in the world of performance art. 
As an art chemist, people sit and tell her the state of their mind and Audrey prescribes three works of art, usually accessible and free, that should make you more satisfied with existence.
Then, we walk the few paces to Custard Square Books, a bookshop housed in a small caravan. Vast bookshops can be disappointing, there is not the same sense of victory in finding a treat. I find much in this small space. There are a chatty couple here and I recommend she buys Ayobami Adebayo's Stay With Me. It is a novel that repeatedly made me gasp – every time I thought I knew where it was going, Ayobami would skilfully wrong foot me. I tell the purchaser that I will come back in two and half years and stand outside the caravan and if she did not enjoy it I will refund her $5.
​I buy a small book of biographical sketches written by Ruskin, Nikola Tesla's collections articles for an electronics magazine, Russel Hoban's Kleinzeit and two books that had been rebound by the owner. When she gets hold of paperbacks with tatty covers, she remakes the covers. I love them, a painting is glued on to brown card and on the back os a little doodle representing the Custard Square caravan. I tell her how much I love them and she is happy that I appear to be a William Trevor fan too.
Audrey and I browse the library, a vast celebration of public learning, then make our way to Scorpio Books where I leave messages in the copies of my book.
We say goodbye and I walk the 50 or so minutes to the arena, briefly stopping off to look in a Salvation Army store.
Approaching the venue there is a sudden rise in ebullient teenagers. It appears that in the next door outdoor arena there is a gig with New Zealand rock group, SIX60.
A wandering security guy jovially tells me that I better have my ID as I look too young for the gig. Cheeky beggar.
Then, I walk around our arena trying to work out the entrance and fail, but kind Caroline rescues me.
It was in this arena that two Monkey Cage fans suddenly realised that I was also the person in a sitcom who once shouted "SHANGAROO!"
The audience are beautifully honest. When I ask who has understood it all so far, they laugh and send a smile that says, "some of this is a bit tricky, but we are having a lovely night".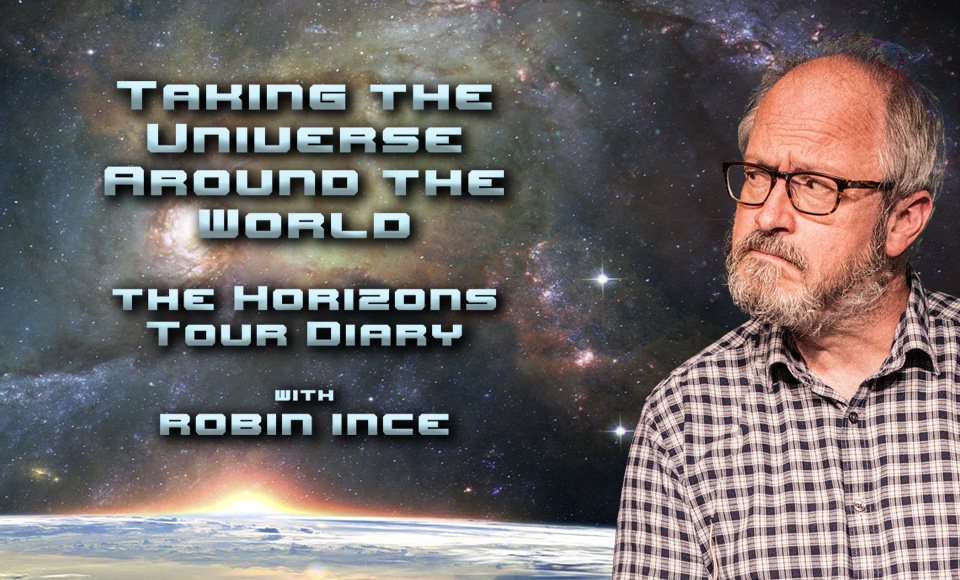 Listen to the Horizons tour podcast, Taking the Universe Around the World HERE.
Bibliomaniac is available for order now at cosmicshambles.com/shop with exclusive art cards.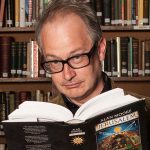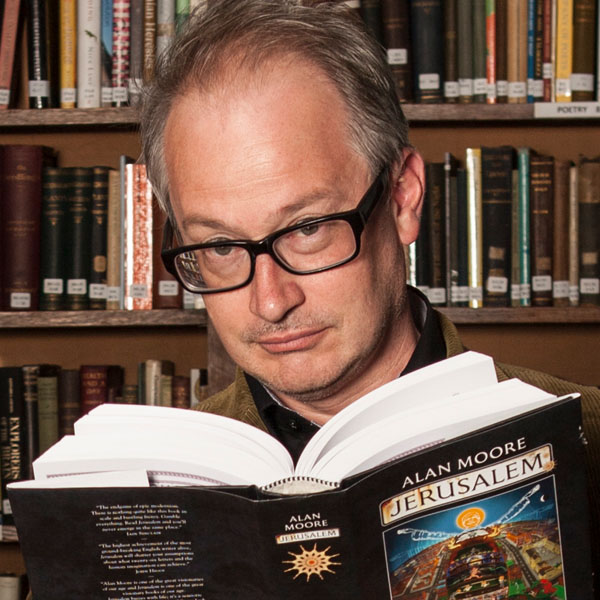 Robin Ince is a multi-award winning comedian, writer and broadcaster.  As well as spending decades as one the UK's most respected stand-ups, Robin is perhaps best known for co-hosting The Infinite Monkey Cage radio show with Brian Cox.  For his work on projects like Cosmic Shambles he was made an Honorary Doctor of Science by Royal Holloway, University of London. His latest book, The Importance of Being Interested is out now.
If you would like to reuse this content please contact us for details
Subscribe to The Cosmic Shambles Network Mailing list here.