Bookshops and Further Robin Williams Encounters
Robin Ince's Horizons Tour Blog
Billboard on the way from Manhattan to New Haven – "Your wife is HOT – Fairfield Pools is here to help."
Brian goes off for breakfast with Neil DeGrasse Tyson and I lie about doing some writing in bed. Spare time on tours can be eviscerated by the background hum of the evening's show. It is a shadow that needles your concentration. You have to make yourself do something, so I decide to go to Central Park for the last time on this tour. I sit on rock and read today's artist manifesto.
As I crossed 5th Avenue, I was thinking about Kurt Vonnegut. Indianapolis is currently the worst selling gig on our tour, but I am still greatly looking forward to it as it will give me a chance to visit the Vonnegut Museum and Library. I open my manifesto book at random and I find myself facing a manifesto inspired by Vonnegut. It is by there Australian radical nonconformist artist Mike Brown – "I don't know what to think about anything (It don't matter, nohow)".
"This is an arty exhibition somewhat in the telegraphic schizophrenic manner of the arts of the planet Tralfamdore, where the flying saucers come from.
If you've read any of the novels of Kurt Vonnegut Jr, you'll know what I'm talking about. If you haven't read any Vonnegut you're an ignoramus ill-equipped to survive the 20th century. Peace anyhow."
This synchronicity reminds me of the night before at The Beacon. I had got as far as in my book's copy edit as a quote by Emily Dickinson that is carved on Jean Rhys's grave. When I start talking to Laura Cantrell's friend Rachel, she starts by telling me all about Emily Dickinson's house. When I mention this coincidence she seems unsure if Good Morning, Midnight is the work of Dickinson which puts me in a brief panic – if that reference is wrong, what else is wrong in my new book.
Fortunately, it is. A little panic is good to pre-show adrenaline (I am rarely short of it).
Good Morning – Midnight!
I'm coming Home –
Day – got tired of Me –
How could I – of Him?
Neither Brian and I have performed in New Haven before, though Brian gave a talk in a school nearby which turned out to be the location of Dead Poet's Society, Robin Williams taps us on the shoulder again on this tour. I can't watch or listen to his stand up anymore, though I can still play his first album, Reality, What a Concept in my head, the grooves from my much played vinyl copy are now carved into my brain. But I have grown even fonder of his films, such as Dead Poet's Society, One Hour Photo and The World's Best Dad.
Driving out of New York, we pass another vast cemetery where the dead are buried on inauspicious land between light industry and clapboard houses. 
Once in New Haven, Brian has the afternoon nap that keeps him young and I embrace the flaneur life that keeps me old.
Having skipped breakfast, I find The Book Trader Café and have a coffee and a bagel while looking at books about Anthony Perkins and the living and the undead. The barista is so dry it is hard to tell if he is living in perpetual irony or speaking an authentic truth. He asks me to explain my T shirt which is illustrative of bubble universes, I try my best but use a little sleight of mouth to get away with it.
Nearby, elderly friends tell stories of cleaning their furnaces after the Winter and the work of Francois Truffaut.
My browse leads to an anthology of film noir reviews by Barry Gifford (author of the Sailor and Lula stories that led to David Lynch's Wild at Heart) a couple of Ray Bradbury collections, Gregory Waller's book on The Living and the Undead, the 2017 book of Non-Required Reading and a n anthology of stories from The Moth.
The Schubert is a pretty little theatre and the backstage is decorated with artists' interpretations of the posters for the productions that have been there in the past signed by all involved. The Green Room is decorated with black and white promotional pictures of previous stars iwho have perfumed there including Jamie Farr, Ben Vereen, Dame Edna and Robert Goulet, there is a lot of Robert Goulet.
Brian's pal Richard comes backstage before the show and, though not an actor, mentions he was in a movie with Robin Williams. Using my finest instincts, using age, weight and background, I surmise it was the 1986 film, Club Paradise. I am correct. He tells us about the marvel of watching Willliams interact with Peter O Toole. Williams would improvise in every scene, O'Toole would not, but he always knew exactly where to come in.
The show passes without a hitch. It is tighter and sharper now, we have found our stride.
We sit in The Green Room, drinking wine  and eating pizza under the watchful eyes of Davy Jones, David Cassidy and Ann B Davis from The Brady Bunch (oh, and of course, Robert Goulet).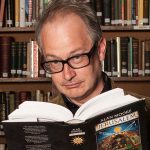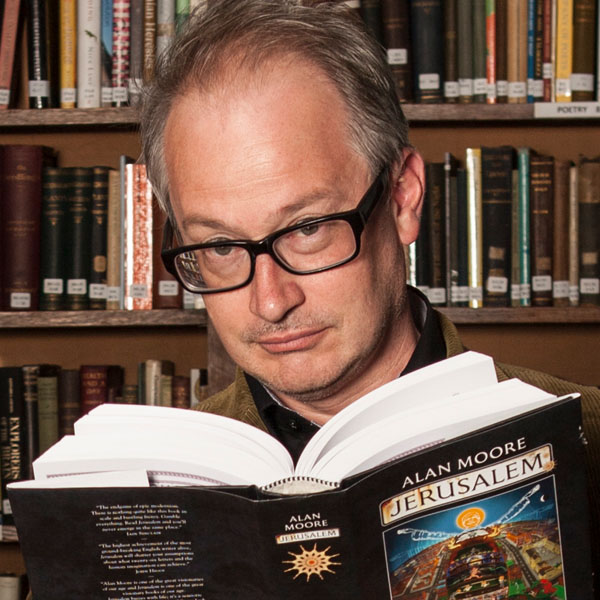 Robin Ince is a multi-award winning comedian, writer and broadcaster.  As well as spending decades as one the UK's most respected stand-ups, Robin is perhaps best known for co-hosting The Infinite Monkey Cage radio show with Brian Cox.  For his work on projects like Cosmic Shambles he was made an Honorary Doctor of Science by Royal Holloway, University of London. His latest book, The Importance of Being Interested is out now.
If you would like to reuse this content please contact us for details
Subscribe to The Cosmic Shambles Network Mailing list here.