Jesus and Laser Beams
Robin Ince's Horizons Tour Diary
With my nose in the soil as I attempt 40 press ups, I am envious of the pensioners' tai chi group gently shifting the air under a near-by tree. 
Today is a day off in Dublin. Breakfast, writing, then to the green for exercise. I try to keep up with Brian and Steph on the rounds of 50 squats, 40 press ups, 30 thingamajigs, 20 burpys and 10 knees to chesties and then back up again to 50 squats. I remind myself that they do this sort off thing three or four times a week and I don't, so there is no shame in moving at my own "elegant" pace. As I walk from the park, my legs are drunk for lack of oxygen, my triceps confused. 
As we walked in to the park, I noticed a recently installed poetry jukebox. Crank the handle and you will hear poetry inspired by the struggle for independence. (the jukeboxes will be touring Ireland. Info here).
Walking blu the Gaiety Theatre, I look at the handprints of Billy Connolly, Edna O Brien and Milo O Shea. 
Today, after three days dry, I have an appointment with a bookshop. Down in Dun Laoghaire, Kevin Gildea has a Brilliant Bookshop. I've been aching to go since it first opened and sadly I am now visiting just two weeks before it closes for good. It is a fine sea view journey on the Dart. I started reading Clare Carlisle's biography of Kierkegaard as the train departed Tara Street , but soon realise there is no shame in lowering the book to look at the water's edge and the last autumn blooms of the back gardens.
I first met Kevin at the Edinburgh Fringe in 1990, when he was one of the trio Mr Trellis, with Barry Murphy and Ardal O Hanlon. It was a glorious show and also one of the first places I tried my hand at stand up. Kevin's bookshop is marvellous chaos. You can find organised corners, but then, the entropy speeds up. There is a strange excitement in pondering the book I do not find here today, the one that was waiting for me but was buried too deeply to be discovered. 
Shaun O Boyle, who I first met when he did magnificent work at the sadly no more Science Gallery, joins my browse. (he is very much worth following on twitter for many reasons, including LGBTQ issues in science @shaunoboyle ). Shaun digs out a weighty book entitled Supernatural Visions of the Madonna (1981 – 1991) London by Sister Marie. 
"An extraordinary and mysterious new book Hand published on the 11th February 1993, which is the anniversary of the Madonna's first apparitions at Lourdes in France. The book contains over 250 amazing photographs and beautiful pictures recording a unique supernatural drama, which has been taking place in London since 1981. A big international cover upas surrounded this story for 10 years! This book will at last break this conspiracy of silence". 
My favourite pictures are the ones where Jesus appears to be using laser beams to implant visions in the heads of nuns. It is colourful book promoting homophobia and capital punishment. 
I ask Shaun if he is going to buy it. Sadly, he says no, so it must be mine. 
Kevin recommends plenty more and on his suggestion I take away Roberto Bolano's Amulet, June Caldwell's Room Little Darker and Paul Murray's Skippy Dies. Shaun also spots Barbara Cartland's Stolen Halo which I mainly buy because it has a letter as a bookmark. It is from Sister Edna at the Convent of Mercy. It is to Josie who has had an accident – "Did you have great pain, and were you very uncomfortable". 
Other purchases included a hardback copy of Elaine Morgan's Aquatic Ape Hypothesis , Lord Dunsany's The Charwoman's Shadow and Chicks Dig Timelords. 
Looking any the variety of customers popping in and out of Kevin's shop reminds of me of a Booker Prize incident that I have only seen as social media hearsay about a patronising view on dinner ladies and steelworkers. I know little of the truth of it, but it reminds me of an interesting book on the Miners' libraries of Wales, titled Do Miners Read Dickens?, apparently a statement of befuddlement from a government minister back in the 1920s. My pal Jeff Towns, a bookseller of many years, bought up some of the Miners' libraries as they disappeared with the industry.
He told me that the copies of Das Kapital had a multitude of date stamps on it, but Churchill's biography of the Duke of Marlborough was untouched. The miners had not forgotten when Churchill sent in the army to break up a strike (you can read much more about this in my upcoming book – Bibliomaniac – which you can pre-order here ).
I was told similar stories of the presumption that the working class didn't want to read when I visited the Brick Lane Bookshop. It was established in Tower Hamlets in 1978 to heartily refute this presumption and it still does. (this reminds me to recommend Lisa Blower's work – I highly recommend It's Gone Dark Over Bill's Mother's)
I arrive back at the hotel in time to go back out to a bar for a Guinness. I am parsimonious in my stout consumption as I have to interview Sona Movsesian about her book, The World's Worst Assistant, charting her continuing working relationship with Conan O'Brien. We start our conversation with the book on the visions and, after looking at the laser sighted visions, wonder if it might be an idea for the Marvel Universe to start populating its quantum confused worlds with disciples and maybe someone who has been bitten by a radioactive messiah. We then move on to the works and holds of The Rock and Rowdy Roddy Piper.
By the time I join the others for dinner, I can see the effects of their pints is beginning to show, but not to the point of unruliness, just a gentle unwinding.
​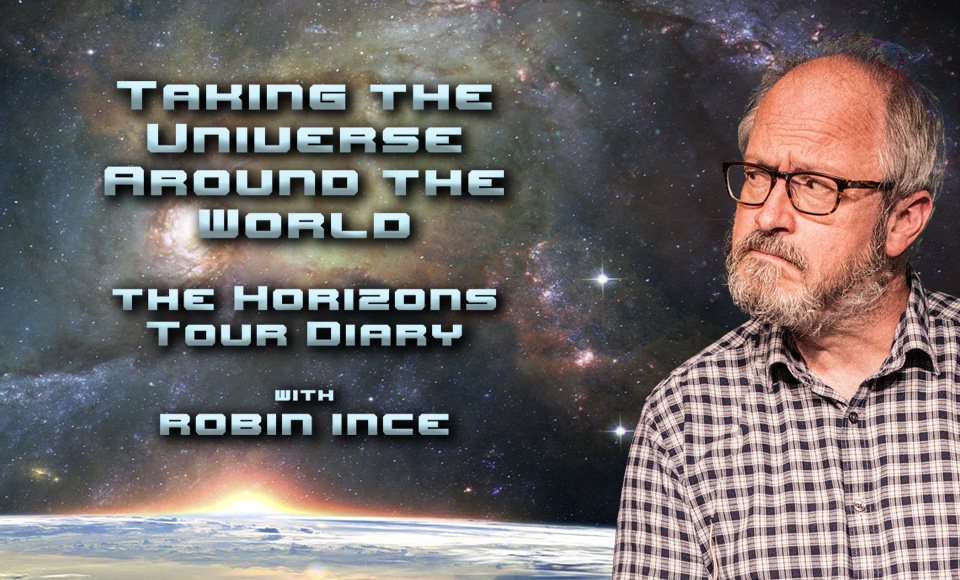 Listen to the Horizons tour podcast, Taking the Universe Around the World HERE.
Bibliomaniac is available for pre-order now at cosmicshambles.com/shop with exclusive art cards.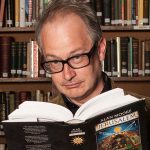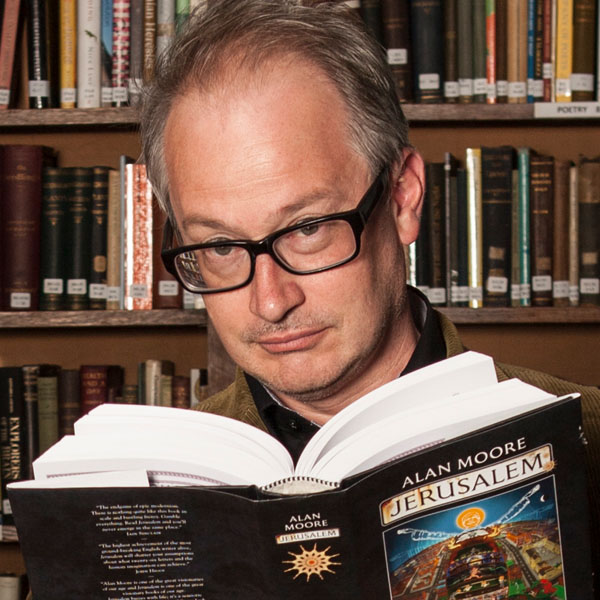 Robin Ince is a multi-award winning comedian, writer and broadcaster.  As well as spending decades as one the UK's most respected stand-ups, Robin is perhaps best known for co-hosting The Infinite Monkey Cage radio show with Brian Cox.  For his work on projects like Cosmic Shambles he was made an Honorary Doctor of Science by Royal Holloway, University of London. His latest book, The Importance of Being Interested is out now.
If you would like to reuse this content please contact us for details
Subscribe to The Cosmic Shambles Network Mailing list here.