I Wish That the Pulpit Had Given Me Jesus Feet
Robin Ince's Blog
I wake up and eat an apple. Only later do I realise it was actually an onion.
It seems all the vintage posters of hypnotists on the bedroom wall have jumbled my mind. (this is not true…or is it?)
Each morning takes longer for me to propel myself into it.
The first email of the day is from my literary agent telling me to rewrite the 10,000 words required for my next book proposal, so that's the trip to the Ray Harryhausen exhibition struck from the day's possibilities. I tinker for a while and, surprisingly, really do manage to cut out 1000 words. Usually, whenever I edit, the action of cutting words is like lopping off Cerberus heads, for every word erased, two more grow. 
I receive an email from Lighthouse Books reminding me that today's event is midday, which is fortunate as I thought it was 1pm. This propels me a little further into the morning. 
Lighthouse Books is a beautiful bookshop with a political bent. Not all the audience will now be attending as news of the new strain has put some people off attending events, but it is being streamed online. I usually try and recommend a few books beyond my own when doing these events and the bookshelf nearest to me allows me to recommend Laura Bates's Men Who Hate Women and Liv Strömquist's Fruit of Knowledge: The Vulva Versus the Patriarchy. 
I go for a sandwich with Elaine afterwards and she kindly gives me a scarf as she fears the harsh winter is looming and jabbing. 
I return to be mesmerised into more editing and send off a further trimmed treatment with the hope that I can have another book out next year.
I arrive too late to see Linlithgow's Far From the Madding Crowd bookshop and go straight to St Michael's Church which is as big as a cathedral and will mean I am placed in a pulpit for the first time since I introduced a Harold Lloyd movie at Bristol Cathedral for the Slapstick Festival.
I am warned not too talk too fast as my words will bounce around the masonry. There is even a printed sign saying "Slow down" which will be held up if my pace quickens.
Sally from Far From the Madding Crowd gives me Tupperware box containing delicious baked goods. She introduces me at a pace that brings the warning sign into view. I take a deep breath and aim to halve my usual speaking speed. I think I succeed. The vicar in me comes to the fore and I notice how my turn of phrase about Universal wonders elevates itself to sermonising.
For some reason, I experience an attack of anxiety for the first 40 minutes, though I think only I know this. I don't think it is being in the house of God, I think it has come from exhaustion. I feel out of sorts inwardly, but I think the cold sweat is barely noticeable in the transept light.
Signing books, I am given a copy of a new Hammer fanzine, Claret, which I delight in on the train back to Edinburgh.
I arrive in time for the monsoon. Foolish as I always am, I decide there is no point in hanging around under an awning and stride out into the fresh rivers. I am soon sodden, but refused to be bowed. I wish that the pulpit had given me Jesus feet so I could walk on top of the torrents, but I have not been so rewarded. I am walking to Anna's house. It is only when I am in the dry that I realise how wet I am. I steam as I drinking wine and eat Dauphinoise potatoes while talking of Ruth Ozeki and Alisdair Gray.
————————————————————-
All Tour dates here. Nine Lessons and Carols for Curious People is coming up soon too, at Kings Place, as is mine and Brian Cox's Compendium of Reason at the Royal Albert Hall.

Order signed and dedicated copies of The Importance of being Interested here.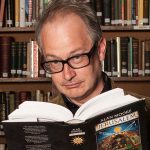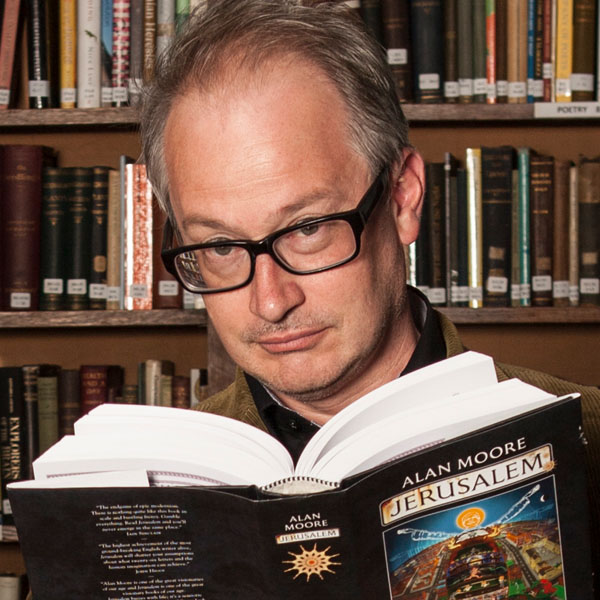 Robin Ince is a multi-award winning comedian, writer and broadcaster.  As well as spending decades as one the UK's most respected stand-ups, Robin is perhaps best known for co-hosting The Infinite Monkey Cage radio show with Brian Cox.  For his work on projects like Cosmic Shambles he was made an Honorary Doctor of Science by Royal Holloway, University of London. His latest book, The Importance of Being Interested has just been released.
If you would like to reuse this content please contact us for details
Subscribe to The Cosmic Shambles Network Mailing list here.