The Jukebox of Gemini Spacecraft and on to Mars – Australian/NZ Playlist and Explanation
Robin Ince's Blog
Some people have been asking about the playlist while the audience are taking their seats on the current Australian/New Zealand tour, so here you are.
It was hastily gathered together from the songs I had on my laptop. I would love to have put on some of the more obscure space numbers bought from the estimable Trunk records, such as some of the Michael Garrick Trio's Moonscape, Blast Off from Jimmy Haskell's Count-Down or even the EP of Yuri Gagarin's Conquest of Space, but this is a big Brian Cox gig, not one of my niche little oddity events. I didn't go too mainstream though, with the exception of Duran Duran's Planet Earth, out there due to Brian's love of fine Midlands pop tailoring and the memory of Chris Hadfield enigmatically introducing Duran Duran at one of our Christmas events.
You will be taken into the interval into the interval by… oh, I'll let Brian tell you on the night.
For the audience walk in part one, I went with –
Cosmic Concerto by Bill Fay, a beautiful and delicate song of love, but an arrist that seemed to vanish for 40 years and returned triumphant.
Modern Kosmology by Jane Weaver, a polymath who, via synchronicity, also appears on the artwork of Badly Drawn Boy's Have You Fed the Fish…? which I happened to listen to for the first time in some years that morning.
The Space Race is Over by Billy Bragg, quite simply a favourite by a favourite artist.
I Took a Trip on a Gemini Spaceship by David Bowie. How could we have nothing by the troubadour of the extraterrestrial?
Stargazing by She Makes War. Laura was a special guest at my Bristol tour show and is one of my favourite songwriters of late.
Higgs Boson Blues by Nick Cave and the Bad Seeds. No explanation needed, it's the Higgs Boson and bloody Nick Cave and the Bad Seeds.
I'm The Urban Spaceman by Bonzo Dog Doo Dah Band. Neil Innes is a fine human and there just isn't enough Dadaism in thoughts of a gravity-lite future.
Gagarin by Public Service Broadcasting. Up with Nick Cave, this was one of the best live gigs I saw of the year, passionate songs to educate and entertain by shy young men.
My Star by Ian Brown. Brian has a genetically similar face to Madchester men and this post Stone Roses debut solo album by Ian Brown was both enigmatic and poppy.
And then the interval…
Where is my Mind? by Pixies, because I thought after 50 minutes of cosmology it may be a question the audience were asking.
Rings of Saturn by Nick Cave and the Bad Seeds. So, so, so beautful.
Sputnik by Public Service Broadcasting. I refer you to my previous answer.
Life on Mars by David Bowie. Always twenty years away, will we ever live in a time when our first manned landing on Mars is not twenty years away.
And for your exit music? Let that be a surprise, too.
I am back from Australia and on my niche tour in the UK in 3 weeks – Totton, Bordon, Belfast, Newcastle, Exeter and on and on.
Monkey Cage book is out now and signed copies at all Australian and NZ venues.
We are also recording a series of podcast from airport lounges. Latest one answers some science questions there wasn't time for on stage in Melbourne.
(Not sure what picture credit should be for above image, please tell me if you know and I don't just me the smotheringly magnificent influence of David Bowie. The PSB image is by Paul Hudson)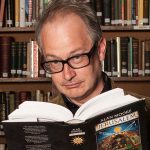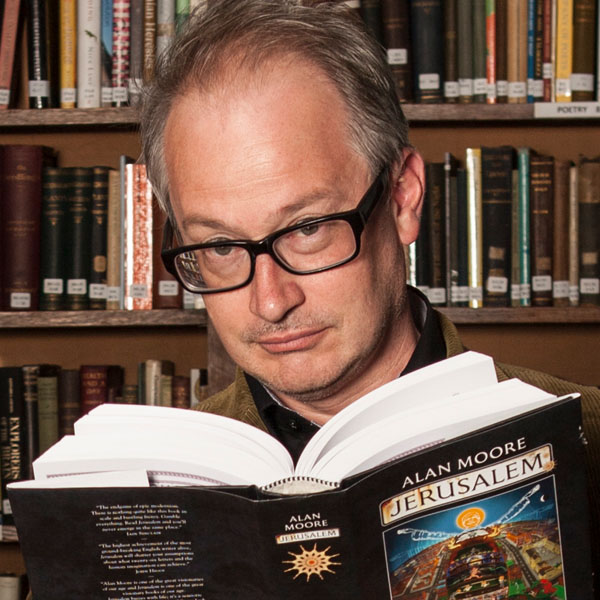 Robin Ince is a multi-award winning comedian, writer and broadcaster.  As well as spending decades as one the UK's most respected stand-ups, Robin is perhaps best known for co-hosting The Infinite Monkey Cage radio show with Brian Cox.  For his work on projects like Cosmic Shambles he was made an Honorary Doctor of Science by Royal Holloway, University of London.