The Late Night Vomit Tour Diary...Not Mine
Robin Ince's Blog
When touring on Fridays and Saturday nights, I try as often as I can to remain in my performing location. Public transport contains a wide variety of people caught in either slightly too high spirits or bent over in pain.
Couples who deeply loved each other at 7pm are now in the middle of a break up. He gesticulates, one moment in abject apology, the next moment in fury at the lack of understanding. She sits silently and then moves carriages.
My journey back from Southend Metal Arts Centre is quiet. I board at Chalkwell station before 10PM. At Leigh-on-Sea, a late middle aged northern couple board. She is angry that he insists that he keeps on his flat cap ornate with badges. He refuses to take it off for fear he'll leave it on the train.
She calls him a "fucking twat." Despite its aggressive tone, it is clearly a "fucking twat" of bonhomie and love. He will be a "fucking twat' a couple more times before disembarking at Upminster. Their seats are taken by a young couple debating the bars of Shoreditch. She wanted to stay in for beer and pizza but, maybe two beers and an anchovy in, they decided to have a night out. I am not sure they are really a couple, maybe flatmates, but their giddy joking suggests they would both like to be and the first kiss may only be a Jagerbomb away.
Approaching Fenchurch Street, inflated men tear into Upper Crust French Sticks like burly Lee Van Cleefs. The disappointment of the day dried tomato and sweating cheddar usurped by boozy hunger. A man leans on a pillar as if in the first moments of recovery from an asthma attack, but clearly exhausted by the uncertainty of whether he will throw up again. On the way to Bank Station, I see a multitude of limp humans being held at the waist by friends as they throw up. At the edge of one alley, I think I smell human faeces. I look down, wary that I don't want to soak my baseball boots in Dettol and see that my olfactory senses were correct with their warning.
On the Northern Line, I open Adam Rutherford's new book on what makes us human and wander if the next chapter will deal with the sights I've seen.
The final train of the night is busy, but calm. I am two trains earlier than the 'All stations to Jeremy Kyle' shuttle that leaves Euston just after 11:30. I remember the night a topless man tried to explain to his wife that he wouldn't be getting back to Salford that night due to Virgin Trains taking him by surprise by running on time.
Though a warehouse malfunction meant that tonight's book talk was unaccompanied by books, the trip to Metal arts centre in Southend was worthwhile. I like the arthouse scene in Southend, people find it unexpected. Pope Lonergan began the evening by talking about when he fell off the wagon on a family holiday and ended up in a crack den, then I mixed up stories from the book and other distractions. The venue also acts as an artist's retreat and was apparently a location where Hannah Gadsby gathered up some of Nanette. After the gig, in lieu of books, I signed pieces of paper promising that anyone who bought my book and sent me evidence of purchase would then receive another book from my collection at home, that should help thin my shelves.
England, Wales and Scotland next week including Birmingham on Oct 4th. Dates and tickets here. Pre-order Robin's book here.
The Cosmic Shambles Network relies on your support on pledges via Patreon so we can continue to provide great, new, exciting content without the need for third party ads or paywalls.
For as little as $1 a month you can support what we do and get some great rewards for doing so as well. Click the Patreon logo to pledge or find out more.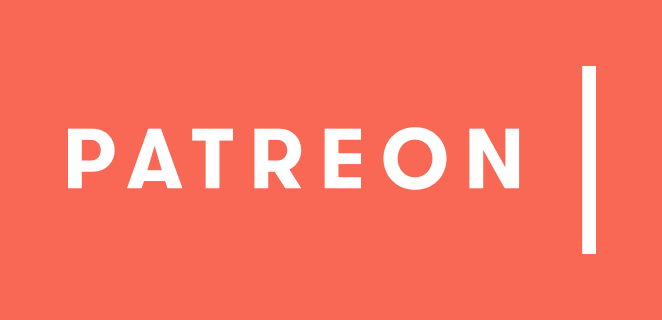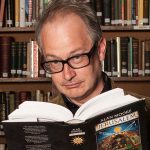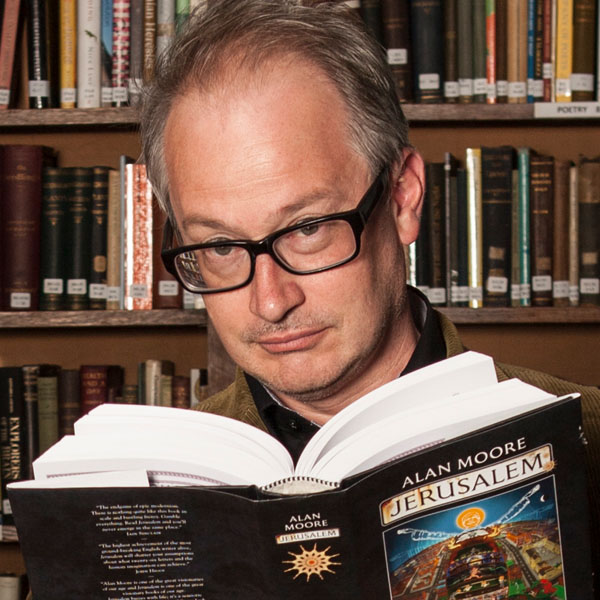 Robin Ince is a multi-award winning comedian, writer and broadcaster.  As well as spending decades as one the UK's most respected stand-ups, Robin is perhaps best known for co-hosting The Infinite Monkey Cage radio show with Brian Cox.  For his work on projects like Cosmic Shambles he was made an Honorary Doctor of Science by Royal Holloway, University of London.
If you would like to reuse this content please contact us for details
Subscribe to The Cosmic Shambles Network Mailing list here.